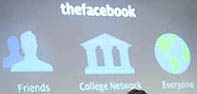 flipside of
facebook
The recent incident of students posting obscene remarks about a teacher on Facebook calls for measures to tackle the root cause and not just the symptoms, writes Mehak Uppal
AN individual as well as a society's character is judged by the way they respond in a state of crisis. Application of mind to a challenge is what ensures that it translates into an experience that leads to the growth and expansion of horizons.
Citadel of faith
Despite the divinity of Harmandar Sahib, it has been desecrated and destroyed several times, writes Major-Gen Kulwant Singh (retd)
THE foundation stone of Harmandar Sahib was laid by Sufi saint Mian Mir in the year 1589. The site of the Sarovar is no ordinary place. It has a rich legendry past. It is the same site where prehistoric "Amrit Kund" existed, near the ashram of sage Valmiki. The great epic Ramayana was composed here.
Hill jewels
A private museum in Jammu has a rich collection of tribal jewellery from the hills, writes Suraj Saraf
FOR long there has been a clamour to patent the traditional knowledge of tribals in diverse spheres — preservation of the green wealth and the art and craft, and making use of herbs — but beyond empty promises by government officials and private organisations concerned with tribal affairs, nothing concrete has emerged.
In the land of pharaohs
The ancient civilisation of Egypt attracts many a modern-day visitor, says Swati Rai
EGYPT, the cradle of civilisation, is best known for its hieroglyphs, mummies, temples and, of course, its pyramids. Chances are that if you are in Egypt as a tourist, you will probably commence your journey from its capital Cairo.
Sculpting poetry in pottery
Pottery is no longer a functional medium; it has become high art, as ceramic is being used increasingly as a sculpting tool to make abstract and impressionistic solid art, writes Madhusree Chatterjee
CERAMIC is becoming a tool for abstract sculptures, says veteran Indian ceramic sculptor P. R. Daroz, whose latest works seek to portray seabed compositions and ruins of lost cities.
Aiming for the Oscars
With his Peepli (Live) becoming the country's official entry for the Oscars, Aamir Khan has got a rare distinction of being a filmmaker whose four films have been entries for the Academy Awards, writes M. L. Dhawan
NO discussion about wholesome and meaningful cinema is complete without a mention of Aamir Khan. As his latest release, Peepli (Live) makes it as India's official entry for Oscars, this is third time lucky for Aamir Khan Productions.
"I don't get angry"
Ruchika Kher chats up Ram Gopal Varma, who is back with his most violent film, Rakta Charitra
HE describes himself as a "soft guy" who doesn't harbour feelings of revenge and can't stand seeing a mosquito being killed. But filmmaker Ram Gopal Varma confesses to having made his most violent film ever with Rakta Charitra.