MBA Not the last frontier
MBA is not the only choice if you have a penchant for numbers and an interest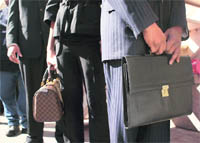 in business, writes Usha Albuquerque
This is the time of the year when practically every graduating student is preparing for entrance to a further study course. In the majority of cases the course that students target is the ubiquitous MBA. But the road to success need not necessarily be paved with an MBA degree. There are other equally successful choices one can consider, depending on the career goals you have set for yourself.
Hiring index up for management pros
In what can be seen as good news for management professionals in India, recruitments of such professionals in the public sector has increased to seven per cent, out of the total placements, according to a survey.

Charity with clarity

Tips on sports management

Teaching special children

Honing computer skills
Reach the top with right strategy
If you're jittery about the few days left for preparation, or coming to terms with the online CAT-2009 fiasco, then you're just wasting precious time! It is time to strategise, revise and put all the months, and for some of you, even years of preparation to test. One should focus on how to deal with the individual sections.


Careercature
Sandeep Joshi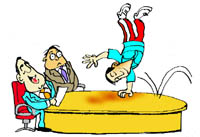 Here we start our sports quota appointments.

Joy of working
Suffering from workplace blues? R.C. Sharma gives 10 tips that will make work more pleasant and rewarding
Many employees don't relish getting up every day and trudge to office. This is strange, particularly when we spend more than one-third of our day at the workplace.
Quality work key to mental health
If you want to have good mental health, it's not enough to just have a job, you should have a job that satisfies you, says a new study.Researchers at the Australian National University, led by Dr Liana Leach, have found that people in poor quality jobs that are insecure or have high levels of strain share the same level of mental health with the unemployed.
Networking sites pose threat of info leakage
New Delhi : With more number of working people logged on to social networking sites, the chances of sensitive corporate information getting leaked to rivals are high, feel experts.The popularity of sites such as Facebook is rising by the day, especially among youngsters. Business entities are also utilising the reach of these networking sites to promote their products and services.
Institute Newsboard
Appointment
Manipal Education has announced the appointment of Sunil Kishore as Vice-President and Head, Corporate Education. Sunil will be responsible for building momentum and driving strong growth behind corporate education initiatives of Manipal Education, including expanding educational and learning solutions offerings.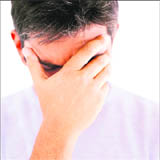 Wipe out burnout
Hunger for a fatter pay cheque, a higher designaion and position of power is nothing less than a journey to reach a mirage. The faster you run the farther your goal gets and the milestones on the way become in significant as the traveller's eyes are always on the unachievable. The journey, thus, becomes not only fruitless but also a painful trudge rather than a purposeful happy experience. The mad rush to get more, which stems from the culture of consumerism and materialistic values, has landed so many bright professionals in the mire of depression and demotivation towards their career goals within a few years of their work life.
Infosys on hiring spree
Infosys Technologies has stepped up hiring on robust growth in the second quarter (July-Sept) of this fiscal (2010-11) to make up for the rising attrition to meet the increasing demand of the resilient industry. Though the IT bellwether added 14,264 new employees during the quarter under review (Q2), the exit of 6,618 of its techies resulted in net addition of 7,746, taking the total workforce to 122,468 till September 30.
Writers' charm
Do you have stars in your eyes and dream of becoming a writer? But what is writing? Can you make a living out of it? That's what the practical-minded would like to know. Let's clear the decks. If you think yourself to be a born writer needing neither discipline nor practice, depending on fitful spells of inspiration, you might as well bow out at the outset. Why? Because you are in for a major disillusionment.
Happiness work
Try something new
The rut in any current situation indicates to some failures in the conventional approach. A sweeping change can only happen if one uses unconventional methods.