Patiala's Business mess
With its green and serene environment, prestigious educational institutions, good sports and medical facilities, and world famous handicrafts, Patiala is undoubtedly one of the most prosperous and progressive areas of Punjab. But in spite of all this, the realty sector in the city is not really booming. Though residential development in Patiala, which till few years back had plotted developments only, has moved into the era of planned colonies, the growth of commercial areas is fast becoming haphazard and unregulated. The realty sector in the city can get a major boost if the state government gives nod to the resolution of Patiala Municipal Corporation to declare eight residential roads as commercial. But the government has overlooked the issue for the past two years.



(1) A view of commercial establishments on Ayurvedic College Road (2,3) A number of commercial establishments are operational on residential road in the Upper Mall area in Patiala (4) Commercial outlets in the New Lal Bagh area Tribune photos: Rajesh Sachar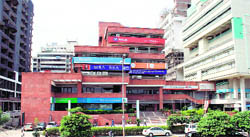 Zero in on perfect office space
For those looking for a new office space area availability and budgeted rentals are the most important considerations. These two, no doubt, are the primary factors that one should keep in mind while selecting office space , but there are some secondary aspects, too, which can largely affect your daily operations and manpower productivity.

real talk
Integrated townships in trend
The trend of integrated cities has gathered momentum in the northern region and it reflects a significant change in the demands and expectations of home buyers. Sanjay Rastogi, who is Director of Saviour Builders Pvt. Ltd. and spokesperson of Gaur City project that is coming up in the Noida Extension area talks about this trend.


Sanjay Rastogi, Director of Saviour Builders Pvt. Ltd.
REALTY BYTES
Realty conclave
The four-day International Property Affaire and Realty Conclave opened in Gurgaon earlier this week (to conclude today). Industry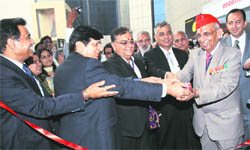 captains and the who's who of the real estate world converged on a single platform with the sole aim of bringing transparency and accountability in the real estate market.

Sandeep Kapoor, MD, Relio Quick; Naveen Raheja, MD, Raheja Group; Aman Kapoor, Emaar MGF; Raj Singh Gahlot, MD, Ambience Group; Prithvi Nath, Honorary Secretary, REDCO, Haryana; and Vikram Datta, VP, Marketing, Unitech Group at the inauguration of four day property exhibition and conclave in Gurgaon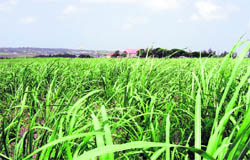 Acquisition of agricultural land
Q. Section 4 was imposed on our agricultural land in January 2002, and ultimately land was acquired by HUDA via Section 9 in January 2005. We filed a case for more compensation in the court against HUDA. The court ordered HUDA to give more amount to the land owner. But HUDA, besides giving us the amount, also deducted TDS of Rs 47,00,000 from our amount.
Rectify mistake

Rolling over LTCG
GREEN HOUSE
Last call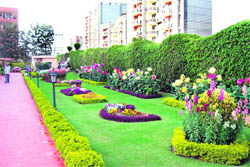 When I say the wait is over, the gardeners know what I am talking about. This is the time when the gardeners can start planting the winter annuals as this is the time to look forward to for various activities. For estate agents this is the time to decorate their estates to present a "pretty picture" to potential customers. This is also the time for institutions to do planting with an eye to participate in the forthcoming flower and garden competitions.
launch pad
Jacaranda Crest
Falcon Realty Services Pvt. Ltd, a company actively involved in land acquisition and land consolidation in India for over two decades and a premier in green building design and architecture, has unveiled independent town homes called "Jacaranda Crest" as a part of its 'Global Eco City' project, which is coming up on NH-8. Jacaranda Crest is a set of independent homes with four, five and six bedrooms in the price band of Rs 1 crore and above.
India may face shortage of 26 mn houses by 2012
New Delhi: India will face a shortage of over 26 million houses by 2012, which would lead to spurt in housing prices as demand-supply gap widens amid rising purchasing power of the middle class people, a consultancy firm has said.