COLUMNS

THIS ABOVE ALL
TELEPROMPT
GOOD MOTORING
LIFE'S LESSONS
LEXICON


FOR CHILDREN

CROSSWORD
RHYME TIME

Earlier Feature
TELEVISTA

AUDIO SCAN

Are we Ready for The Olympics?
After the successful hosting of the Commonwealth Games, Vaibhav Sharma checks out India's options for an Olympics bid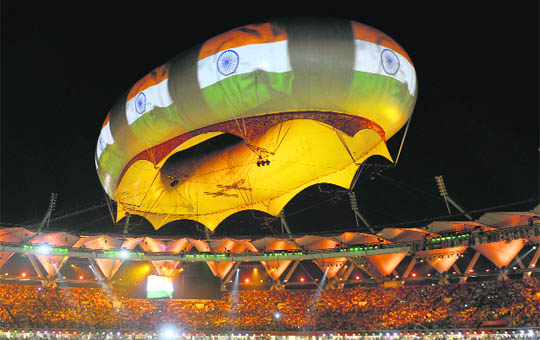 The Commonwealth Games have, in many ways, changed the face of the national capital
The show did go on! Delhi put its best foot forward as the world noticed during the Commonwealth Games. The spectacular opening ceremony silenced all the wagging tongues. The village received much praise from internatinal athletes and the unmatched international cuisine showcased there won many hearts. The unprecedented success for the hosts on the field was the icing on cake.


Sports culture missing

Dilli dilwalon ki
Of moles & molls
V. K. Kapoor on how human spies, the backbone of espionage,
continue to fascinate
Spies have been around since the Biblical times. Human agents, in spite of advanced technology, are still the backbone of espionage. Female spies have been extremely effective. The first recorded female spy is in the book of Joshua, where a prostitute called Rayhab helped Israelis capture the city of Jericho. Israelis continue to be the master of espionage.