Star authors lined up for the India debut of the Hay Festival in Kerala
Where there is a will there is a Hay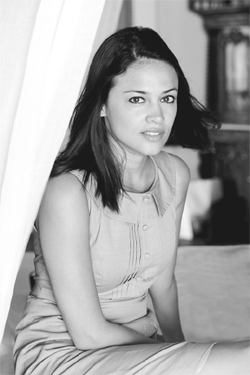 Fifty bestselling writers, performers and intellectuals from across the world, including Sebastian Faulks, Bob Geldof, Simon Schama, Vikram Seth, Shashi Tharoor and William Dalrymple, will make Kerala their literary playground for three days when the international Hay Festival debuts in the state from November 12-14.
The 20-year-old festival, often dubbed the "Woodstock of the mind", traditionally opens at the Hay-on-Wye in Wales for 10 days in May-June. Over the years, the festival has expanded into international non-profit charity, with editions in Colombia, Spain, Nairobi, Maldives and Beirut.
The festival will bring literature, arts and culture under one roof at Kanakakunnu Palace, the former summer retreat of the Travancore royal family, a statement released recently in the Capital said. It will witness over 40 literary events over three action-packed days in English and Malayalam.
The guest list includes Congress leader Mani Shankar Aiyar, Tharoor, feminist Rosie Boycott, William Dalrymple, Tishani Doshi, Sonia Faleiro, Sebastian Faulks, Bama Faustina, Namita Gokhale, Nik Gowing, Manu Joseph, Jaishree Mishra, Anita Nair, Vivek Narayanan, Michelle Paver, Basharat Peer, Hannah Rothschild, K. Satchidanandan, Simon Schama, Vikram Seth, C.P. Surendran, Tarun Tejpal, Pavan Varma and Paul Zacharia, among others.
"It's a thrilling opportunity to celebrate great writing from India, Kerala and from across the world in the most sumptuous surroundings," said Lyndy Cooks, executive director of the festival.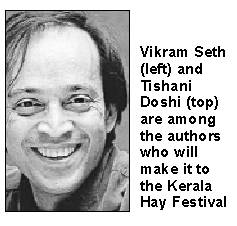 The musical highlight of the Hay Festival will be a performance by Irish singer and songwriter of The Boomtown Rats, author and political activist Bob Geldof.
Elaborating on the festival, Sanjoy K. Roy, managing director of Teamwork Productions, said: "We are delighted to collaborate with Hay Festivals Worldwide. We hope to attract literature lovers from across the world and turn it into a beach festival of literature."
The Hay Festival in Kerala will be partnered by the British Council, which has been collaborating with Hay since 2006. The British Council provides Hay with market intelligence, programming advice, image expertise and appropriate introductions on the ground logistical support.
Susie Nicklin, literature director of the British Council, said: "The Hay Festivals provide the perfect platform for a common exchange between writers, thinkers, academics and a passionate audience and to build lasting relationships."
"As the UK's cultural relations organisation, we are thrilled to support this invaluable cultural exchange between Kerala, India and the world to help bring great literature to a global audience," she said. — IANS