Managing CRISIS
Last week a tsunami and a volcanic eruption in Indonesia killed more than 300 persons with over 400 missing and tens of thousands displaced. Earlier in the year we read about the Gulf Sea oil spill, and the disastrous earthquake in Haiti.
Gift time!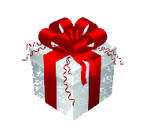 The Festival of Lights better known for fireworks and the joie de vivre is also synonymous with exchange of gifts. The robust health and growth of India Inc has made Divali corporate gifts an integral part of the celebrations. For corporate India, Divali is an occasion to splurge and indulge! It is the time to build relationships with employees, business partners and clients by pampering them a little. A lot of brain-storming goes into the selection of corporate Divali gifts, because the corporate mandarins want to dole out the best for their employees.

Accountant's work

Managing IT infrastructure

Planning a perfect media strategy

Venture into the field of designing
Careercature
Sandeep Joshi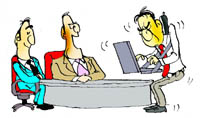 Sorry, you are not selected. In fact, we are looking for a workalcoholic worse than you.

In conversation
'Dairy sector likely to generate 1 lakh jobs'
As the country is all set to usher in the era of second phase of white revolution, promising to transform it into a global giant in the production of dairy products, dairy technology is fast being acknowledged as an employment option for scores of youths looking for a career.
Outsourcing SOLUTION
The role of HR is fast changing from that of an administrative 'doer" to that of a strategic partner. But many of HR's own problems have proved to be a roadblock in this transition. The solution lies in HR outsourcing, writes Jitin Chadha
Managing humans is at the heart of almost all the real-life management 'problems'. What it takes to 'manage' humans? Why humans are a 'resource' and what makes them special? The purpose of a career in Human Resources is to bring out issues involved in the management of human resources (HRM), both from current theory as well as practice.
SKIL Infra forays into B-schools with Scotland varsity
Nikhil Gandhi-led Indian infrastructure pioneer SKIL Infrastructure Limited, which has recently forayed into education, will open a B-School campus at Greater Noida in Delhi NCR in association with the University of Strathclyde Business School.
Training course on quality feed manufacturing
THE Department of Veterinary and animal Husbandry extension, College of Veterinary science, Guru Angad Dev Veterinary and Animal Sciences University, Ludhiana organsed a refresher course on feed manufacturing , balanced and quality feed for milch animals in collaboration with Dairy Development Department, Punjab.
Flood of jobs in Q4
Six sectors, including healthcare and realty, are expected to create a whopping 2.3 lakh jobs in India in the last three months of 2010, according to global consultancy Ernst & Young.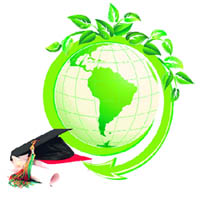 Backbone of 'green' business
"Green business" is no more an oxymoron, but is a mainstream concept and path to sustainable development. Environmental concerns are been echoed across the world and hence businesses need to find a comprehensive approach to tackle the harm being done to our eco system. The need for change in the way businesses are being done is not just a fad but an inevitable issue which would require developing skills, knowledge and values across the layers of management decision makers. Perhaps the question people ask today is "what do I need to do to get a green job?"
Rooting for eco-activism in corporate scenario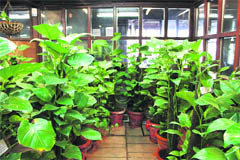 It is need of the hour to train not only corporate managers but everyone else also to deal with environmental concerns. I am an activist by choice and a businessman by tradition. Most of us are educated enough to know the difference we can make, rest need to be told", this is the philosophy that Kamal Meattle, promoter of GreenSpaces and Chief Executive Officer, Paharpur Business Centre follows.

The green touch at Paharpur Business Centre

Happiness work
Have a game of nicknames
Gems of ancient wisdom
To encourage juniors or teammates, go ahead and give everyone nicknames according to one's strengths.For the 'terrible' dual vow of life-long celibacy and relinquishment of the throne, Devavrata became famed as Bhishma.