Book-ing them young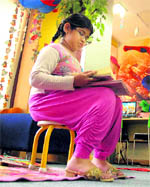 Aladin jumps on his magic mat and does a somersault to save his ladylove Jasmine. Spiderman comes flying from the 100th floor of the building to rescue people caught inside the building on fire. Julian and Anne along with their three partners help police nab the kidnappers to justify their tag of the Famous Five once again… Then takes place the gradual shift to a bit serious stuff. Sherlock Holmes, Agatha Christie, mythology, biographies of famous personalities…the chronological order makes sense. For the first level leads to the next, when it comes to reading in the children's section in any library.

Children's section at The British Library
Tuned in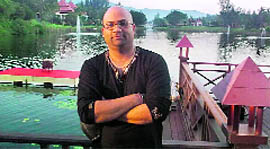 A few weeks back at the concert of ghazal maestro Jagjit Singh, city lad Shushant Sharma produced brilliant music on his guitar that left the audience spellbound. He has indeed taken rapid strides in the last few years.




Sushant Sharma
No wild side
Tinsel town is abuzz with Diwali celebrations, but Aisha producer Rhea Kapoor says she is in no mood to party. "Nowadays I am never in a mood to party, all I want to do is curl up with my iPod or laptop and watch shows or documentaries," tweeted the 23-year-old. Rhea feels age is catching up on her and that her idea of partying is changing accordingly.
Chilled out
Bollywood star Abhishek Bachchan loves Mumbai monsoon, but wishes the city also has a winter like Delhi. "I love Delhi winters. Wish we had a winter in Mumbai. We just have two seasons... summer and monsoon," Abhishek posted on Twitter.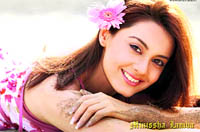 On a spiritual quest
Actress Minissha Lamba, who was last seen in Well Done Abba, seems to be praying a lot these days possibly in the hope of some good Bollywood projects. The actress went to Ajmer Sharif shrine Thursday. "It's been a week of divinity.



Minissha Lamba
Role Call
'Gossip Girl star Blake Lively is reportedly interested in the lead female role of Daisy in Baz Luhrman's adaptation of The Great Gatsby. According to US Weekly, the 23-year-old actress dined with Leonardo DiCaprio and director Luhrman in New York to discuss a possible part in the adaptation.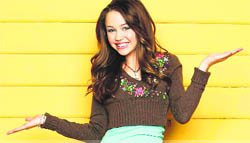 Bindi babe
American popstar Miley Cyrus is known for her risque outfits but it looks like the teenager is taking a cue from Indian fashions as she has been regularly sporting a bindi on her forehead now a days. The 17-year is a fan of the crystal bindi and pairs the traditional Indian accessory with her western outfits, reported People magazine online.
Depp turns dark
Onscreen vampires in Hollywood are set for some close competition with Johnny Depp deciding to portray a lovelorn vampire in his next movie, the big-screen incarnation of Dark Shadows. The actor and the director are reteaming for Warner Bros gothic vampire TV soap opera, slated to go on floors in April.
Picks & piques
Merry go round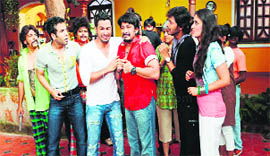 Film: Golmaal 3, Cast: Director: Rohit Shetty; Actors: Kareena Kapoor, Ajay Devgn, Mithun Chakraborty, Kunal Khemu, Tusshar Kapoor, Arshad Warsi, Johny Lever, Ratna Pathak-Shah; It is touted as the first trilogy of Indian cinema. It's about time that the distant cousin of Hollywood had one. Yet, what's important is that Bollywood did not need to have trilogies as one hit film has the habit of spawning a whole generation of films that look and feel like the original.
Fashion gets funkier
Experience casual, free spirited expressions of creativity with Esprit's Bohemian inspired collection. The collection draws inspiration from its modern designs and non- conventional fashion forms to make every season a fashion extravaganza. Bohemian inspired edc by Esprit is sheer, a classic bohemian signature.
R for Retro
John Players has lined up an array of shirts, trousers and denims which are classy yet trendy, rugged yet stylish. Cotton slim-fit shirts in heavy washed fabrics are available in block checks and classic stripes in dark tones of navy blue, dusty green, brown and black.
Visual feast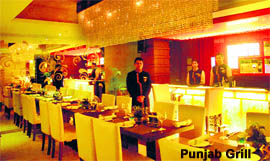 Food or décor… Jigyasa Kapoor Chimra finds out the USP of restaurants in the city
What's food got to do with décor? A well-cooked dal makhani would taste the same in a five-star hotel or a dhaba that only has a manji to sit. But still we have a never-ending discussion on hotel decors more than the food they serve. Our hoteliers and restaurateurs definitely spend a whooping amount on the hotel décor since people first feast with their eyes.
Tarot Talk
ARIES: The Wheel of Fortune spins in some good fortune and emotional abundance. It will be an easy going week. Wednesday is good for service matters. Love stars are bright. Travel, education and legal matters are expedited. Avoid yellow color if you are going out for party this week. Tip of the week: Don't be dismissive of advice Lucky colour: Scarlet.