Prime periphery
The periphery of tricity has become a hub of hectic real estate activity. Charandeep Singh reports on the emerging dynamics of this zone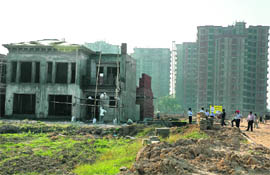 After Chandigarh and tricity the periphery areas, too, have become a sort of realty goldmine. The area has become a Shangri-la for builders with almost every major realtor coming up with a project here. Some of the construction giants have launched even two projects simultaneously. The bookings have happened; construction has started and in some projects where plots had been sold reselling, too, has started giving some neat profits to the original allottees.
BRIMMING WITH CHOICES: Construction in full swing at the Shiwalik Avenue project in Kharar

Japanese city near Rohtak
Rohtak, the home district of the Chief Minister of Haryana which has been in news for various major projects and its promising march towards speedy all round development, has more to offer now. The district will soon have first Japanese city in the state. The city is likely to come up near Madina village in the district about 15 km from Rohtak on the NH 10.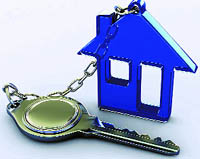 TAX TIPS
Creating HUF
Q. What is the procedure to throw one's individual property as corpus to create a unit of HUF and change the character of an individual property to that of belonging to the family without any consideration?

n Share in father's property
n Utilising money from Shares
GROUND REALTY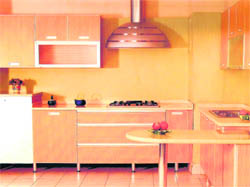 Stylish & smoke free
Jagvir Goyal gives tips on choosing the right electric chimney for your kitchen
There were times when a big sized concrete or brick hood was constructed above the work countertop in the kitchen and brickwork was raised on it, extending beyond the roof slab to let the smoke and gases out. Later, the brickwork was replaced by metallic pipes to get rid of the odd looking vertical chimney. However, these days everyone prefers to have an electric chimney in the kitchen.