Back of the book
Party queens to pyramids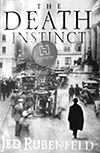 The Death Instinct
By Jed Rubenfeld
Hachette. Rs 295. pages 464
Under a blue September sky, a quarter ton of explosives is detonated in a deadly attack on New York's Wall Street. Witnessing the blast are war veteran Stratham Younger, James Littlemore of the NYPD, and beautiful French radiochemist Colette Rousseau. A series of inexplicable attacks on Colette, a secret buried in her past, and a mysterious trail of evidence lead Younger, Littlemore and Rousseau on a thrilling journey — from Paris to Prague, from the Vienna home of Dr Sigmund Freud to Washington, DC, and ultimately to the depths of our most savage instincts.
Beautiful from this Angle
By Maha Khan Phillips
Penguin. Rs 250. pages 231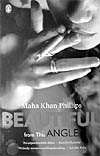 Amynah Farooqui writes 'Party Queen on the Scene', a weekly anonymous gossip column for a Karachi magazine. Amynah, who makes no aplogies for her life of casual sex and recreational drugs, is the polar opposite of her best friends, Mumtaz and Henna, whom she wishes would lighten up.
When party regular monty Mohsin starts raking in the moolah producing a reality TV show called Who Wants to be a Terrorist/, Mumtaz decides to cash in on the trend by making a documentary on violence against women in Pakistan. And the ever-resourceful Amynah finds the perfect subject in Nilofer, Henna's childhood friend from the village. As filming begins, it becomes obvious that each of them have their agenda, including Nilofer, who's not as helpless and innocent as she seems. The stress of the project, along with pressure from Henna's politician father, draws the friends apart. Then, tragedy strikes and changes their lives forever.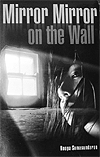 Mirror Mirror on the Wall
By Roopa Somasundram
Diamond Books. pages 285
When tomboy Mrinalini gets the most coveted job in the nation's biggest beauty and wellness companies, the veil of falsity is generously removed, leading to a revelation of harsh truths and waning humanitarian values. It exposes the fallacies of the beauty and wellness industry, weaving in multiple plots retracing a journey of hostel friends and classmates whose transactions with the atrocities of the materialistic world instill catharsis and empathy.
The Cult of Osiris
By Andy McDermott
Hachette. pages 533. Rs 295

The incredible secret of the Great Sphinx of Egypt is about to be unveiled to the world as an archaeological dig prepares to open the Hall of records — an ancient repository hidden within the statue.
But student Macy Sharif makes a shocking discovery, a trespassing religious cult, raiding the repository, determined to locate the mythical Pyramid of Osiris. Macy must now reach the only people who can save her before she is silenced — permanently.