Flaunting a long list of friends on various social networking sites has become the latest trend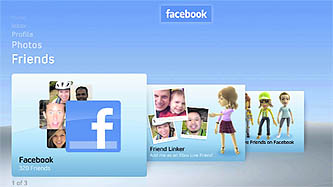 Initially supposed to help you make friends or keep in touch with friends or locate the long lost friends, did social networking sites (read Facebook) somewhere redefine friends? Acquaintances, friends, special friends, best friend, mutual friends, friends of friend…everyone join aboard, including those you causally nod to while walking about corridors, while reaching up to the classroom! We question the likes of those flaunting '964 friends' in their list…. let alone friends, is it even possible to know so many people?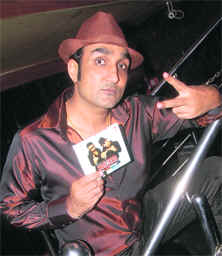 GAME plan
Punjabi singer Karan Jasbir launches his third music album Zanjeer — The game change
It is a passion to excel, to be the very best — simply for the love of music. And for Karan Jasbir (Punjabi singer), who has come up with his music album Zanjeer — The game change at Score, Sector 9, music is a way of life. This is his third music album after Dhai Lakh Di and Choore Waliye. "Zanjeer—The game change is an album that everyone will like." Ask him how is he so sure about the success of the album and he says, "The album has nine tracks and covers all moods of life. From wedding to dating to a song on mobile, we have a song for everyone."
Photo: Vinay Malik
Bag the deal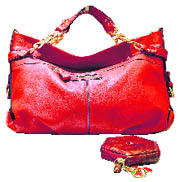 Fashion is an idea that changes with every season. Though personal tastes dictates your style, to stay in vogue you have to follow the latest trends. However, handbag is one item where you can pick and choose according to your taste, as there is a variety waiting to be explored (read clutches, totes, oversize bags, sling bags etc, etc). While last year brought us big bags, chains, large hoops and heavy zippers, this year it is about subtle embellishments. Ruching, pleats, interesting straps and handles make for a fashion statement this year. Jewel-toned handbags too are a trend this season. (Well, by jewel tone we mean bags in the colour of gemstones - emerald, ruby, amethyst and sapphire).

Despite keyboards having taken over our lives, lifting a pen and jotting notes in a diary is a special experience
Keep a diary and one day it'll keep you," wrote Mae West, American actor and writer. Jotting down what one feels is a regular habit with many. Even psychologists recommend it as a therapy for those going through challenging times. We check out with city folks on what keeps them hooked on to writing.

Relatively speaking
Festive no more
Our society, living style and environment have undergone a sea change over the years, and so has the festive season. During earlier years, be it Divali, Dasehra, Id-ul-Fitr or Christmas, one could feel the aroma of the approaching festive season in the air. There used to be host of activities in anticipation and zeal to welcome the festivals. Today's roller coaster lifestyle, ultra-modern living and ever-widening gap between the old and new generations have taken its toll. In transition, we have snubbed our heritage, rich culture and significance of these festivals. Earlier, festive season used to be for a stipulated period. at lifestyletribune@gmail.com or Life Style, The Tribune, Sector 29-C, Chd
Acceptance is the key
Dear Renee, I am a 25-year-old girl who is feeling very miserable these days. We are two sisters but I feel that my sister who is 10 years older than me gets all the attention whereas I am always treated as the outsider. My parents criticise me for every small thing and I am made to feel guilty about my behaviour over everything. I feel very frustrated and unloved by my family. Recently I have fallen in love with a boy from another city and suddenly I feel my life has changed. We have decided to get married but since my sister is not married even this has become as issue. What should I do?

Home Front
Antique wonder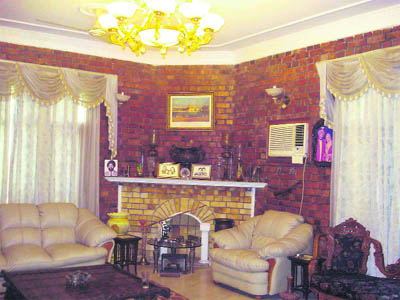 Aman and Kanwaljit Singh's 'Haveli' in Sector 36 stands tall, invoking old world grandeur. This corner house overlooks the green belt covering Fragrance Garden. "We were clear what we wanted - a maintenance free house that looks different," says Kanwaljit Singh, a businessman. And that they have achieved through the use of raw, over burnt bricks and white marble.
The drawing room of Singh's spells sheer elegance

FLAB-free
Even toddlers don't like fat
It's not just that today's teenagers want to look slim and sexy, girls as young as three years are also attracted to the thin look, a new study on preschoolers has claimed. Their awareness about flabbiness at this tender age is such that they even avoid touching game pieces that depict a fat individual, found the study. The finding is troubling, since the pressure to be thin has been linked with a higher risk of eating disorders and depression, said Jennifer Harriger of Pepperdine University in California, who led the study. Stressing that a negative view of fat people is not good, she said: "Weight-related teasing has also been linked to a variety of negative outcomes." "Given that our society is currently dealing with an obesity epidemic, this is especially concerning," says Harriger.
Perfect equation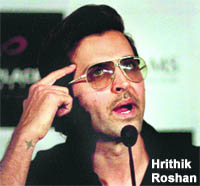 Bollywood heartthrob Hrithik Roshan, who will be seen with Aishwarya Rai Bachchan in Sanjay Leela Bhansali's upcoming film Guzaarish, feels that he shares a perfect equation with the actress. "Our equation has been perfect. We both share the same amount of passion for films and our approach to our work is similar. We are selfless and enjoy teamwork. I remember the first shot I gave with Aishwarya 10 years ago for an ad, and till this time we have been able to sustain our equation," Hrithik, who was present at DT Cinemas in south Delhi's Saket area to promote the film, told reporters.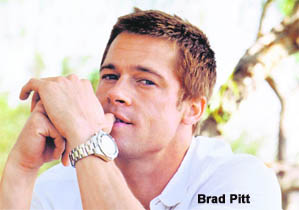 In right direction
Hollywood actor Brad Pitt is likely to make a cameo appearance in partner Angelina Jolie's debut directorial venture. The Inglourious Basterds star has filmed his scene Saturday, November 13 with a second-unit crew in an abandoned military facility near the town of Kiskunlachaza in Hungary, reports aceshowbiz.com. The scene is additionally said to feature Pitt's character trying to escape a military facility through a curtain of sniper fire.
Desi girl
Hollywood star Pamela Anderson will give up her hot bikini look and will wear a white sequined sari teamed with a sensuous blouse, jhumkas, bangles and a bindi for her entry in Colors' reality show Bigg Boss 4. Anderson, will be in the show as a guest for three days.
Scent for women
Singer-actor Justin Timberlake who launched his female fragrance Play for Her, says it is for real women rather than those who like to have a fairytale feel through their perfume.
Zip Zap zoom
'Harry Potter star Rupert Grint owns a portfolio of unusual vehicles, including a hovercraft and an orange Range Rover, which he bought because it "seemed like a good idea at the time".
Top in line
Hollywood actor James Franco has been named leading man of the year by GQ magazine and actress Scarlett Johansson babe of the year.
Lessons in Hindi
When Babuji girl Yana Gupta should be brushing up her dancing skills for Jhalak Dikhla Jaa 4, she is busy taking Hindi lessons.
Say yoga
Following in the footsteps of Shilpa Shetty and Bipasha Basu, actress Lara Dutta has launched her own video CDs on yoga.
Best of all
So what if former Baywatch babe Pamela Anderson is coming on Indian reality show Bigg Boss 4? Filmmaker Pritish Nandy still feels Pakistani actress Veena Malik remains the hottest among all housemates.