Back of the book
Sinister to sombre sagas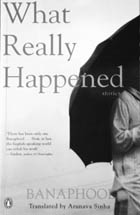 What Really Happened
By Banaphool. Trans. Arunava Sinha.
Penguin.
Pages 327. Rs 299.

T

ranslated

into English for the first time, these tales by legendary Bengali writer Banaphool explore how life's absurdities are negotiated through human relationships. In the title story, a lovelorn boy waits eagerly in his hostel room for the arrival of his beloved, only to be greeted by a rude shock. The fickle nature of love is at the center of 'Conjugal Dreams', as two newlyweds confront their old loves. 'The Homecoming' is about an insurance agent's encounter with a most unexpected co-passenger while travelling home by train for Durga Puja. And a harmless wager leads to dramatic consequences in 'The Corpse'.

Reminiscent of the effortless prose of O. Henry, banaphool's stories conjure up a host of enduring characters while making sharp observations about the human condition.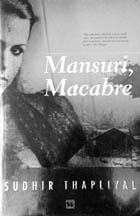 Mansuri, Macabre
By Sudhir Thapliyal.
Westland.
Pages 230. Rs 250.
In Barrackpore, near Calcutta, three men with good reason to escape their pasts come together and decide to disappear into the convenient world of godmen. The supposedly holy city of allahabad, where such artful charlatans converge to pray upon the insecurities of the religious and not so religious, is their next natural choice of destination.
But their journey doesn't stop there. After a whirlwind tour of the country dispensing their peculiar wisdom to the richest in the land, and opening a grand money-laundering ashram, it is Mansuri that eventually attracts their attention.
Are any of these supposed sadhus — or all — behind the murder of the secret housebound sisters?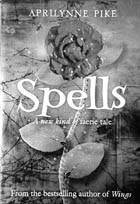 Spells
By Aprilynne Pike.
HarperCollins.
Pages 426. Rs 325.
A year ago Laurel discovered that she is a faerie, placed among humans when she was a baby. Although she's come to accept her true identity, Laurel refuses to turn her back on her human life, especially her boyfriend David.
But the faerie realm is in grave danger and when Laurel is summoned, she must trust charismatic faerie-guard Tamani. Laurel's feelings for him are strong, and she is soon forced
to make a choice that could break
her heart`85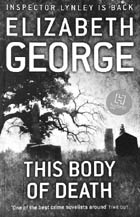 This Body of Death
By Elizabeth George.
Hachette.
Pages 608. Rs 595.
DI Thomas Lynley is still on compassionate leave after the murder of his wife, and isabelle Ardery is brought back into the Met as his temporary replacement. The discovery of a body in a stoke Newington cemetery offers isabelle the chance to make her mark with a high-profile murder investigation. She knows she'll be operating under the unforgiving scrutiny of the media; a series of policing disasters has left the Met twitchy and vulnerable. And she reckons her best chance of success is to persuade Lynley back into active service; his team is fiercely loyal and Isabelle needs them —- especially Barbara Havers —- on side. The murder trail leads Lynley and havers to the New Forest, and the eventual resolution of the case. Its roots are in a long-ago act of violence that has poisoned subsequent generations and its outcome is both tragic and shocking.