MUSIC ZONE
Saurabh & Gaurav
The Union — Elton John and Leon Russell (Decca)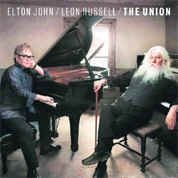 The Union is a mutual display of affection from both sides — Elton and lyricist Bernie Taupin's nostalgic tales are infused with gospel, rollicking country and rock 'n' roll while Leon's croaky voice adds southern authenticity. The Best Part of the Day is the perfect table setter, suiting both men with its strolling piano groove and blend of darkness and light. Icons such as Neil Young and Brian Wilson provide guest vocals on the 14-track epic, along with legendary R&B organist Booker T Jones, steel guitarist Robert Randolph and a 10-piece gospel choir. The soulful backing singers drive Heart Should Have Turned to Stone and the salty stomper Hey Ahab, with Elton soaking up the evangelical zeal. Tracks like Jimmie Rodgers' Dream and the pounding rocker Monkey Suit find Elton returning to Tumbleweed Connection territory while the lachrymose duet When Love Is Dying has the melancholy nobility of a future standard, akin to Bonnie Raitt's I Can't Make You Love Me. Most of the songs are written by Elton and Bernie, with occasional contributions from Russell and Burnett. If It Wasn't for Bad is a rollicking, fun-loving jaunt that benefits from Russell's signature sense of humour. The song's key, titular line brings on a smile: "If it wasn't for you, I'd be happy`85 If it wasn't for bad, you'd be good."
Best track: Heart Should Have Turned to Stone
Worst track: Never Too Old (To Hold Somebody)
Rating ***
Album of the month
Cee Lo Green — The Lady Killer
(Elektra Records)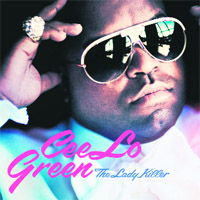 Green's first solo outing since the Gnarls Barkley breakthrough sets stadium-size melodies, horns and strings to detailed encapsulations of Saturday-night transcendence and Sunday-morning love pains. Whether he's delivering baritone balladry on Bodies or wailing with intensity on Bright Lights Bigger City, his vocals are absolutely flawless. On the ballad, Old Fashioned, Green drops his voice a register for a verse, seemingly as homage to Otis Redding, before airing it out to declare the strength of his love. From the reserved pop sensibilities found in Wildflower and Fool for You to the intensely beautiful Bodies and Love Gun, everything is where it should be. The surprise comes at the very end. Producer Paul Epworth cues up a majestic organ, a robotic break-beat and a strangely familiar guitar pluck. Of course, all is revealed when Cee Lo sings the opening lyric of No One's Gonna Love You: "It's looking like a limb torn off." Bright Lights Bigger City is a musical composition of immense scale. Green's vocals are unsurprisingly catchy but the lyrics, subtly sad and empty when compared to the musical accompaniment, are also a huge part of what makes this song a winner. From joy to sadness to anger, The Lady Killer explores every cranny and cleft of relationships and, on a wider scale, life.
Best track: Bright Lights Bigger City
Worst track: Cry Baby
Speak Now — Taylor Swift
(Mercury)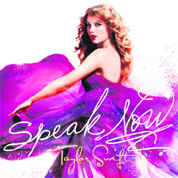 Since her debut in 2006, Taylor Swift has skyrocketed from a country music icon to global superstar. In 2008, she was the highest selling recording artist in the US and in 2009, her second album Fearless was the best-selling album of the year. With songs like Love Story and You Belong with Me seemingly the perfect blend of country twang and pop charm, it was clear that this girl was going to go far. With Swift's third album Speak Now, the transformation to pop star seems almost complete. The opening track Mine follows in the tradition of past hit tracks because of its rich storytelling and the Romeo and Juliet aspect. The great accomplishment of this album, though, is that Swift is at her most musically adventurous when she's most incensed. The Story of Us and Better Than Revenge describe a young woman, who is, at turns, sharp and snide, but who is nonetheless defined by relationships. Dear John is the most criticised and anticipated song on the album where Taylor Swift admits that the song is about her ex-boyfriend, John Mayer. Mean, meanwhile, is sharply aimed at detractors who criticise her voice and achievements. Written entirely by Swift, with production from Nathan Chapman, Speak Now is a beautifully wrought country album that displays the emotional agility and vocal subtlety of its leading lady.
Best track: The Story of Us
Worst track: Back To December
Rating **
Robert Wyatt, Ros Stephen & Gilad Atzmon — For the Ghosts Within (Domino)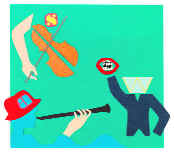 Since his early days in Soft Machine, Robert Wyatt has always travelled a distinct but indefinite territory, a place where jazz and popular song bleed into each other and are informed by a wider culture of poetry, politics and painting. The Ghosts Within typifies the uniqueness of Wyatt's opus, though on this occasion, it's not just his. Violinist, composer and tango player Ros Stephen plus saxophone tyro and political writer Gilad Atzmon make this an equilateral triangle of talents. Wyatt is in fine voice and on top form throughout, singing on seven of the songs, whistling on another, and humming on yet another. As Wyatt mixes his own work with versions of Laura, Lush Life, and In a Sentimental Mood, it is tempting to draw a comparison with Joni Mitchell's Both Sides Now. Cover version of Chic's At Last I Am Free is primarily a mood piece, with Wyatt singing just the lines "At last I am free/I can hardly see in front of me." A particular highlight here is the closer, What A Wonderful World. The total simplicity, even understatement, and sincerity with which Wyatt approaches this make it simply stunning and graceful. Where Are They Now? is a springy Arab-meets-Latin jump with vocals by Shadia Mansour and Ramallah Underground's Stormtrap. Add in some stirring originals such as the gorgeous Lullaby for Irena and the title track, and you've another Wyatt album to make you cheer his consistent high standards.
Best track: What A Wonderful World
Worst track: Maryan
Rating ***