NET GAINS
The real glory for Indian tennis will come when the Somdevs, the Sanams and their like rise to a higher level beyond the Asian Games, writes K. Datta
If there were some heartbreaking disappointments for India at the Asian Games, like the failure of the hockey team to win the gold medal, which would have ensured it a place in the 2010 London Olympics, or badminton queen Saina Nehwalís defeat at the quarter-final stage, letís not forget there were also several positives to be drawn. Dwelling on failures is like opening old wounds; talking of positives promotes a sense of well-being. So, letís talk of the positives. The delirious joy with which Sanam Singh leaped into the arms of Somdev Devvarman after winning the doubles gold medal was infectious.
Bodylicious with Bhangra Masala
Bollywood's Masala Bhangra aerobics is attracting a lot of fitness enthusiasts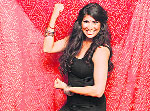 Move over salsa, tango, and western dance forms and aerobics classes; it's time for Bollywood-style fitness regimes. Masala Bhangra, a new form of dancing aerobics that combines rigorous workout with the pacy moves of a traditional dance from northern India is attracting youngsters and fitness enthusiasts in New Delhi.
Sarina Jainís Masala Bhangra is a new form of aerobics that combines a rigorous workout with the pacy moves of the Punjabi folk dance

Worth the weight
Women donít need to starve but have a healthy relationship towards food, says nutritionist Rujuta Diwakar, who guides stars like Kareena and Konkona
What are the four secrets that keep women fit and healthy? According to nutritionist Rujuta Diwakar, who has often been described as the mastermind behind actress Kareena Kapoor's famed size zero, it is nutrition, exercise, sleep and relationships.