Career Hotline
Getting ahead with Urdu
Pervin Malhotra
Q. I am studying in BA Part 1 (Urdu Literature). Would you please tell me about the scope of Urdu language?
— Faizal Beg
A. Broadly, your prospects lie in those countries where Urdu is widely spoken. The Middle-East and some of the Western South Asian countries are where you could look at in terms of job openings, but on the strict condition that you'll be facing stiff competition from the local applicants who might have similar qualifications and the added advantage of regional and market familiarity.
If you are fluent in any language other than Urdu i.e. English or French, a translator/ interpreter's job is worth a try.
With a Master's in the subject, followed by the NET/SLET, you could either take up teaching at the college or university level. You could even opt for the print or electronic media (given the large number of Urdu based channels being telecast worldwide) as a journalist, web content creator, compere, announcer, newsreader, anchorperson, scriptwriter, copywriter in an advertising agency, technical writer, public relations executive, editor, etc. Creative writing is yet another option. With the proliferation of the media, there is a growing demand for those who can communicate with style, ease and competence.
For this, an additional course in public relations, journalism, advertising or mass communication would give you the necessary professional edge.
You could of course teach Urdu as a subject at the school level. IGNOU has introduced BEd (Urdu) in collaboration with Maulana Azad National Urdu University, Hyderabad (www.manuu.ac.in)
Vast vistas of economics
Q. I am a student of Class XII. Economics is my favourite subject, and I want to make a career in this subject. Please tell me about career choices in this field.
— Garima Bhatt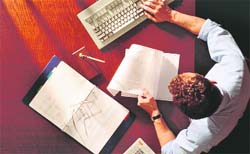 A. To begin with you could take the Indian Economic Service or the Indian Statistical Service Exams conducted by the Union Public Service Commission (UPSC) after completing your master's in Economics/Applied Economics/Business Economics/Econometrics.
If selected, you will be absorbed in the various economic and statistical departments of the Central Government such as the Planning Commission, the National Sample Survey, National Council for Applied Economic Research, Central Statistical Organisation, Indian Statistical Institute and state Bureau of Statistics and Economics, National Employment Service, M/o Labour, M/o Agriculture and other government departments.
The Planning Commission recruits postgraduates in economics with a couple of years of research experience as Economic Investigators in its Programme Evaluation Organisation through the UPSC.
Graduates in/with economics are also recruited as Research Assistants (Economics) or Economic Investigators (Grade-II) in the Planning Commission or as Investigators in the Ministry of Labour and Employment (through Staff Selection Commission).
You could also take the Civil Services exam which is conducted by the UPSC or other competitive exams held by the State Service Commissions, Life and General Insurance Corporations, nationalised banks, etc., where economics can be taken as one of the subjects. The Probationary Officers Exams are conducted by various Recruitment Boards of various banks.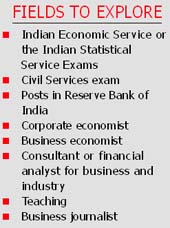 The Reserve Bank of India (RBI) attracts young and dynamic postgrads in economics with its high pay scale and good working conditions. Besides inducting personnel at the general administration level, RBI has a Planning Division, which recruits research officers in its department of Economic Analysis and Policy (DEAP).
In the increasingly globalised world order with newer and business risks stemming from inflation or currency fluctuations, inflation, interest rates, regulatory risks foreign markets and now the WTO, large private companies also employ business economists. Besides analysing the current economic situation, they plan strategy and operations based on forecasts arrived at by researching market factors such as price, demand and sales, labour and productivity, raw materials, equipment etc.
A number of recruitment ads for Management Trainees ask for MBA/MA (Eco) as the desired qualification.
While a master's in economics is a prerequisite for a corporate economist's job, the clincher is your ability to marry fundamental knowledge of economics with market and business requirements.
As a business economist, you may also specialise in market research, international trade or exports and imports.
There are well paying jobs in other banking (including investment banking) and other financial institutions and insurance companies as financial and risk analysts, in consulting and marketing.
Business Economists can also enhance their job prospects by doing an MBA or postgraduate degree in Finance, International Business (MIB).
Besides working on projects for research bodies such as the Institute for Applied Manpower Research, or the Institute for Economic Growth or the National Council for Applied Economic Research, economists also work for leading international organisations such as the World Bank and the International Monetary Fund (IMF).
Down the line, you could also work as consultant or financial analyst for business and industry. The growth of the derivatives market will generate several openings in the financial sector.
So if you would like to be the next Nouriel Roubini (who predicted this current economic slowdown) or our very own Amartya Sen, pursuing eco could well take you there.
Teaching is another traditional but evergreen option (now more so, after the Sixth Pay Commission). And if you have a flair for writing, you could also venture into journalism (with/without a mass com degree). Whether print, television or radio, economic analysis and reportage are always at a premium. In fact, business journalists are amongst the best-paid journalists today.
Courses at Mathematical Science Foundation
Q. Can you please tell me something about the Mathematical Sciences Foundation in Delhi? What courses does it offer in maths?
— Romesh Sen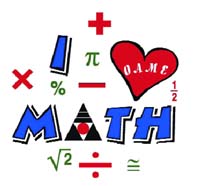 A. The Mathematical Sciences Foundation, Delhi (www.mathscifound.org) runs a one-year masters level course — Graduate Studies Programme in Mathematics.
Some universities like the University of Houston, Texas, USA have recognised the value of this course. Three departments of the University — the Department of Mathematics, the Department of Physics, and the Department of Computer Science — have agreed to admit students who successfully complete this programme to their graduate school with full teaching assistantships (including tuition fees waiver) besides granting credit for the courses done at the MSF.
On completing your first year of study at the MSF in Delhi you can take the GRE and enroll for a MS programme in mathematics/computer science/physics, and leave for Houston to complete the degree. Upon completion you will qualify for a PhD programme.
Eligibility: B.A (Math) / B.Sc (H) maths/physics/computer science;
B.Sc / B.Tech with at least two years of math courses;
M.A (math) M.Sc. (physics/math/computer science)
MSF also offers two Certificate programmes for UGs and PGs.
Programme in Mathematical Finance: a hands-on introduction to modern Finance and the role of mathematics in it (in collaboration with ICICI Bank)
Mathematical Simulation with IT: Explores the interaction between Mathematics, Technology and Education.