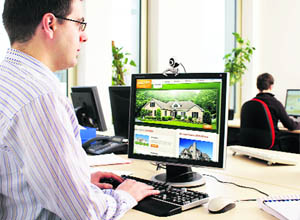 NRI money may cheer realtors
Come Christmas and it's boom time for Punjab realtors thinking of making it big through Non-Resident Indians (NRIs), who start trickling in during this time of the year. With the rest of the world limping out of recession and Indian economy surging ahead, NRIs do bring some cheers to the real estate business in the region through their moderate to heavy investments in properties.
Most preferred investment option
Real estate remains the preferred choice of urban Indians for long-term investments, scoring over equities, gold and state-run savings schemes, says a leading industry lobby.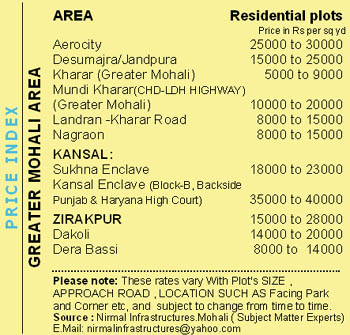 TAX TIPS
Get registration for Service Tax
Q. 1) Whether following deductions are allowed as deduction out of gross rent received for a commercial building, while calculating tax liability under "Income from House Property".

n Deduction on rental income
n HUF facts
n Claim exemption
n Selling under-construction flat
GREEN HOUSE
Caring for lawns in winters
Reading about the lawns at this time may surprise many. But I always try to discuss a subject when I receive innumerable queries about a particular garden element.
HOME DECOR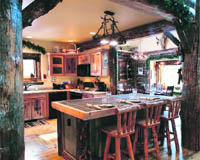 Rustic charm
Rustic look for your home involves giving a natural country-style look to the interiors. Rustic home decor has always been in trend. The rustic theme calls for the use of neutral, natural and earth tones from the nature. Choose colours that are warm and have different tones of woods. Brown, green, rust, a muted cousin of vivid and grey-blue reflect the natural look. Powdered versions can also be used to achieve the colour correctness. For the bathroom, choose several shades of complementary dark green, with pure white or a dark or a lighter shade of brown for the perfect rustic color palette.
REALTY BITES
NAREDCO convention in Jan
National Real Estate Development Council (NAREDCO), the apex body for real estate and housing sectors under the aegis of Ministry of Housing & Urban Poverty Alleviation, Government of India, is organising its 10th National Convention and NAREDCO Realty Exhibition to address the housing requirement of urban India. The two-day convention, will be held on January 8 and 9 in New Delhi.
Villa project in Goa
Bangalore-based Nitesh Estates Ltd has announced the launch of its prestigious high-end villa project in Goa - Nitesh Fisher Island.
Challenge for real estate investors
LONDON: Real estate investors face a challenge in devising strategies for 2011 due to the varying speeds of recovery across the global economy, a report from LaSalle Investment Management said.