A CALLING beyond
For most people, it's office-home-office…but a creative few

pursue their hobbies with as much zeal as their profession
He is an orthodontist by the day, designing 'smiles' for people, and walks the ramp in the evenings. She is fierce lawyer when in court, takes out time in between hearings to teach music to underprivileged kids. This geek turns a writer when he is not testing software. When this doc is not operating, he is busy clicking 'dawn' in its various moods. Confused? Don't be. We bring to you stories of a creative few who pursue their hobbies with as much zeal as their profession!
On a song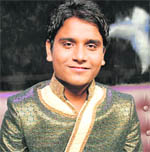 It was indeed the most blessed moment for young Kamal Khan, the winner of Zee TV Sa Re Ga Ma Pa, as the air was charged up with Kamal Khan Zindabad at Chandigarh airport. Hailing Kamal Khan as the Pride of Patiala and Punjab, hundreds of admirers, friends and relatives greeted the star with a hero's welcome. As his father Jaswant Singh offered him a bouquet and blessings, the overwhelmed, excited and elated star expressed his gratitude to the Almighty, family members, especially his mother Sarabjit Kaur.

Suffering from post-party blues? You need not. For, there are still a lot to come
Is it that time of the year when New Year's resolutions seem more of a forced responsibility than a possibility? The New attached to the year seems to have ended, Christmas is long gone and moreover, the weekend is over. To many, the morning after appears like too much of space after the crowd, like a sudden silence. All is not lost…While the glossies tell you on those 'ten magical ways' to stick to your resolutions, or how to shed those extra festive pounds, we show you the silver-lining in the cloud and some bright spots in the calendar.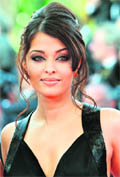 White Heat
Aishwarya likely to sue Elle magazine over 'racist airbrushing'
Bollywood star Aishwarya Rai Bachchan is fuming over Elle magazine cover 'skin-whitening' scandal, reveal her pals. Fans of the actor were left stunned last week after her skin appeared to have been digitally lightened on the cover of the magazine's new issue. According to friends, the 37-year-old Bollywood star, who is widely believed to be the world's most beautiful woman, is said to be considering suing the Indian version of the title over what has been deemed 'racist airbrushing'.
Swanky deal
Hillary Swank has said that she was surprised when she got her own star on the Hollywood Walk of Fame. Despite winning an Oscar, the Conviction star still can't think of herself as a Hollywood superstar because in her head she's still the same person she was growing up.
Fun intended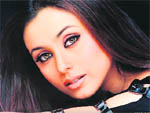 No One Killed Jessica has entertainment value: Rani
Bollywood actor Rani Mukherjee, who is seen slashing her tongue hard and foul in her up-coming film No One Killed Jessica says her character lends an entertaining quotient to the film."For me the criteria was that No one killed Jessica has to be entertaining. If one has seen the promos then they will come to know that my character in the film is entertaining.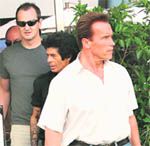 Return of the Terminator
The Terminator always said he'd be back. Gov Arnold Schwarzenegger is sifting through a stack of corporate, Hollywood and real estate offers as the celebrity politician nears an inevitable career crossroad: On Monday, he's out of a job.His next act? After seven years as governor in Sacramento, the former body builder and film star will by his own account hit the speech circuit, keep a hand in political activism and possibly write the autobiography that publishers have wanted him to do for years.
Homing in


Hollywood hunk Hugh Jackman seems keen to return to his native Australia as he was recently spotted house hunting with his family in Melbourne. The 'Wolverine' star, who moved with his family from Sydney to New York two years ago was checking out various homes which ranged between $ 4 and 6 million.

The properties he looked at included a modern white mansion, studded with conifer trees and a large flower bed and a traditional-looking home, complete with a series of peaked roofs and shrouded by trees.

My new home
Anna Sizova Dhingra, from the capital of Kazakhstan, Astana, landed in Chandigarh to meet the guy she was dating on Facebook last June. She has made City Beautiful her home ever since. We find out what she thinks of her 'new home'.

Spice up
Bedtime story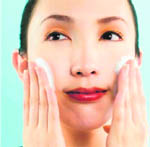 A bedtime beauty care routine is of much importance, so that the skin is cleansed of make-up, pollutants, dirt and all the impurities that are deposited on it during the day. These are potent skin irritants. Also, the repair and restoration of the body, as well as cell renewal, takes place when we sleep. So, the skin and pores should be cleansed, so that these tasks can carry on properly. If the skin is normal to dry, it should also be nourished at night. Nourishing is more important during winter, as it helps to replace emollients and improve moisture retention.
Healthy choice
Cut down on junk food, hit the gym or long walks, how do you plan to stay healthy?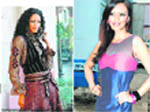 Your list of resolutions is incomplete till you add health to it. An hour in the gym, cycling a few kilometers, attending yoga sessions or meditating everyday, any activity would do if it helps you stay healthy. Don't forget to modify your diet. Add fruits, vegetables, pulses; avoid potato chips, pizzas, burgers or anything that falls in the junk food bracket. If need be, then take a cue from our celebrities, who have a list of health resolutions ready to share with you.
Know your man
Having a tough time understanding what's going on in your man's mind? Things might just get easier for you, as experts have revealed things you should know about a man's brain. A man's brain varies tremendously over his lifetime. From his wandering eye to his desire to mate for life, there are some things every woman need to know about a man.According to Live Science, here's are the things you need to know about guys' minds.
Stress on food
Wonder why the thought of pizza or a chocolate cake is really tempting especially when you have had a really stressful day at work? A new animal study has found that exposure to stress post-dieting can increase chances of binge eating. Researchers at the University of Pennsylvania examined the behaviour and hormone levels of mice on limited diets. After three weeks of fewer calories, the mice lost 10 to 15 percent of their body weight, similar to human diet weight loss. "Yo-yo dieting" -temporarily losing weight only to regain it, plus more - is a well-known phenomenon.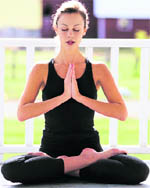 BODY wise
Keeping up New Year resolutions
As the New Year approaches, losing weight, eating healthier and getting fit remains to be the traditional New Year's resolution. A large number of people, who do make these resolutions each year, give up on them within the first three months. Often, New Year's weight loss resolutions are a failure due to unrealistic expectations and poor planning. This year, break your goals into manageable steps and by doing so; you will be more likely to stick to your plans for longer. And the results of your success will be a good source of encouragement.
Launch PAD
Do you see dry, flaky, dull skin staring back at you in the mirror? Now, let your skin see the difference with Himalaya Face Wash Cream. Enriched with Cucumber and Aloe Vera extracts, Himalaya Hydrating Face Wash Cream is a soap-free herbal formulation that gently cleanses and moisturises skin. Unlike soap, the face wash cream does not leave skin feeling dry and stretched.


Chills & thrills: Who is scared of a little cold? If there's a will, there are ways. Tribune lensman
S Chandan captures a few joyful moments around the city.