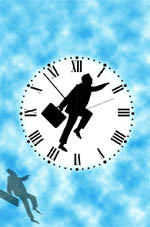 Stock up survival skills
Versatility is a very important skill for a successful career, writes Charandeep Singh
The dawn of the new year brings along with it the warmth of the realisation of recession being over. The dread of pink slips has also become a thing of the past. The going was really tough during the worst phase of recession as people lost jobs thick and fast. After losing their jobs some started their own ventures, which as of now, are not sparkling gems due to the liquidity crunch in the market. Many had to accept low paying jobs and even had to forego their seniority. It surely was unjust but what else could the poor souls have done in those trying circumstances. After all they say that "Something is better than nothing".
Career Hotline
Getting into ILO
Q. I am very keen to work with the ILO. How do I get an assignment?


A. Since you have not mentioned your present qualifications or field of work, let me give you a general picture. The International Labour Organisation (ILO) is a UN body. Its primary aim is to promote opportunities for men and women to obtain decent and productive work in conditions of freedom, equity, security and human dignity. India is one of the founding members of the ILO and has been a permanent member of its governing body since 1922.
TOP JOBS
Preetinder Kaur lists some of the fastest growing industries in 2011
Passenger transportation (air and surface)
Air and road transportation will continue to increase. Travelers will require myriad of services to get them to their destinations.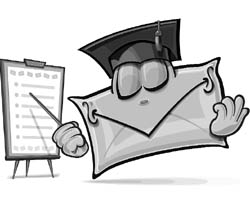 oFFICE mantra
E-mail Etiquette
As professionals we get scores of e-mails everyday. As a consequence a considerable part of our day is spent in checking, reading, drafting and deleting e-mails. An e-mail plays a critical role in making powerful business impressions and establishing positive professional relationships. With everyone speaking in different languages the absence of an effective e-mail communication system can lead to the wastage of time and resources.
Depressing jobs
Those working with the elderly and small children, and health care and food service personnel, accountants, financial advisers have the most depressing jobs, according to Health magazine. Personal health care workers are most likely to say they've suffered from major depression — 11per cent compared to 7per cent of the general population, reports the New York Daily News.
Financial gain from compound feed production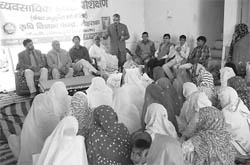 Haryana's livestock wealth provides ample opportunities for self-employment to youths in rural areas. The state has about 60 lakh buffaloes and 15 lakh cows, and the milk production that was 10.8 lakh metric tonne in 1966-67 has increased to 54.22 metric tonne ( 2004-05). The state has become a frontrunner in milk production also due to its rich feed and fodder resources.

A training programme in progress at Krishi Vigyan Kendra

URBAN dreams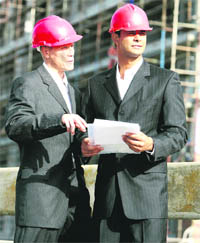 Professional urban infrastructure and real estate managers have acquired a pivotal role in the wake of massive development in the urban sector. A.K. Srivastava writes about the career opportunities in this field.
About one third of India's population lives in towns and cities. India has 10 per cent of the world's and 21 per cent of Asia's urban population. Over the past few years the urban sector in the developing countries has expanded at tremendous speed. In absolute numbers, India 's urban population (285 million in 2001) is the second largest in the world after China. The five-fold increase in urban population since Independence, along with continued stimulus for urbanisation, calls for a massive capacity building exercise.
Careercature
Sandeep Joshi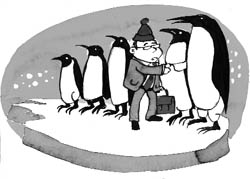 Welcome to antlantic branch. You'll be provided home like at atmosphere.

Relative disadvantage
The next time you apply for a position in a company where your relative is employed, there are chances your application may not find favour. Spread across sectors, quite a few entities have policies that bar relatives of employees from being recruited in the same company, according to HR experts. "Companies may not want employees to mix their personal life and professional life as this could become a distraction. Family problems or disagreements may affect work culture. "... and also filial or conjugal sentiments may affect professional conduct, impacting work-life balance of members," E.Balaji, Director and President of Ma Foi Randstand, a staffing services firm, told PTI.
Happiness @ work
Gems of ancient wisdom
The match isn't over till it is over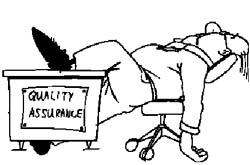 Krishna didn't leave immediately after the fall of Duryodhana on the 18th day of the Mahabharata war. As a result of his extended stay, he saved the Pandavas from the sword of Ashwathama on the night after the war, saved Bhima from the fatal clasp of Dhritrashtra, protected Parikshit in the womb of Uttara from Ashwathama's weapon and saved Arjuna when his chariot went up in flames after Krishna and Hanuman descended from it.