Unlocking emotions
In the city, Pravesh Rana talks about his new show and how to deal with complexities of relationships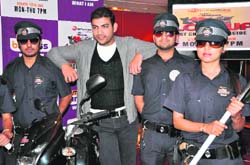 Einstein would have taken ages had he been working on an equation for a perfect relationship. And he would have had to quit the study midway! Talk about complexities, combinations and permutations of relationships…there is so much more to it. Find out more through UTV Bindaas' new show Love Lock Up. In the city, the host of the show Pravesh Rana, the agony uncle, talks about the new show and the survival funda for relationships.
Verse by verse
Credited with four literary publications in Punjabi, Dr Mohan Tyagi is passionately in love with literature. He is a poet of the soil with real vision and originality.



Kim possible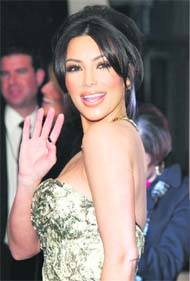 Reality TV star Kim Kardashian poses after winning the favourite guilty pleasure award for 'Keeping Up with the Kardashians' at the 2011 People's Choice Awards in Los Angeles. — Reuters
Side Lanes
Early crossover music
My 'dadi' Norma Mitter had a dozen siblings. She was the youngest and privy to the lives of all the rest, over a long time. Until her passing away in the 101st year, she had many enchanting tales to tell. Hers was a music-loving family, which formed a distinguished orchestra accompanied by sopranos, contraltos and tenors. A bass was missing.
Traditional treasure
Aabaran', a handloom show on at Kisan Bhavan-35, offers the best of traditional and trendy. No more plain stone pendants, adorned with kundan and meenakari work, the jewellery from Rajasthan offers a stylish yet affordable range.
Koffee break
Real to reel life
After essaying different roles in Parineeta, Eklavya, Lage Raho Munna Bhai, Guru, Salaam-e-Ishq, Bhool Bhullaiya and Paa, Vidya Balan is set for the release of No One Killed Jessica, a political thriller set in Delhi, this Friday. The movie is based on the controversial Jessica Lall murder case. Lifestyle catches up with her. Cooks flown down from Lucknow for Imran's wedding
Bollywood actor Imran Khan's wedding is the first high profile wedding of the year and he is making sure that it is nothing less than perfect, so much so that even the cooks are being flown from Lucknow to prepare traditional non-vegetarian dishes."For the wedding, cooks are being specially flying down from Lucknow.
Javier's the man!
International glamour outstripped Hollywood and hometown favourites at the top of the 2011 best-dressed list for men's magazine GQ.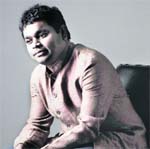 On world's stage
Rahman ready for another round...
Poster boy of Indian music A R Rahman, who turned 45 on Thursday, is looking forward to repeat his 2009 feat — winning a Golden Globe and an Oscar back to back. Rahman has already bagged his second Golden Globe nomination and is also in the shortlist of Oscar hopefuls this year.The only Indian to pocket two Oscars, two Grammys and a Golden Globe, Rahman took the international music scene by storm with his award-winning tracks in Danny Boyle's rags-to-riches story Slumdog Millionaire.
Sister act
Bollywood hunk Salman Khan turned nurse for Asin who fell ill while shooting for their upcoming film Ready.The actor who is reuniting with the Southern beauty after their 2009 film London Dreams made sure that she got plenty of rest and ate her medicines on the sets of the film.
Objet D'ART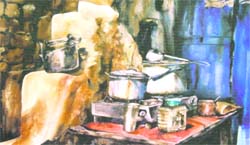 Culinary strokes
Artists continue to be fascinated with kitchen utensils
It maybe one's effort to find abstraction in everyday objects or simply the challenge to capture the old-world charm, the result seems to land in one's kitchen. What we are trying to get at is not a human's obsession with culinary delights, but portrayal of kitchen utensils on canvas. It is not a new trend, but a one that continues to be in fashion.
Art full
The third edition of the India Art Summit is set to begin here from January 21 with artists and experts from over 20 countries trooping into the Capital for one of the biggest showcase of modern and contemporary art in India.