Waiting for better times
The prices of property meant for commercial use along the highways in Sangrur and Barnala districts are on a sluggish growth path, reports Shariq Majeed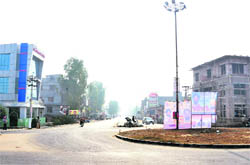 The positive sentiment ruling the realty sector in the region has somehow failed to boost the capital value of commercial spaces along the highways in Sangrur and Barnala districts. The year 2010 didn't turn out to be a good one for those dealing in the sale and purchase of commercial properties here unlike in the neighbouring Haryana and NCR region where the prices of commercial properties along highways increased.
A view of commercial complexes in Sangrur along Sangrur-Patiala National Highway

Net gains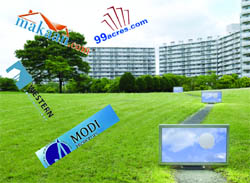 The real estate business in the region has been on an upswing during the past year. With the business involving big bucks, no one can afford to take any chances while finalising a deal. With the Internet blurring boundaries and narrowing times and distances, a number of property portals on the cyber scene are making Indian buyers and sellers even smarter. While a property buyer or seller in India and abroad is now able to make an informed and better choice just with the click of a mouse, realtors and website owners, too, are happy to see their business growing.
GROUND REALTY
Better safe than sorry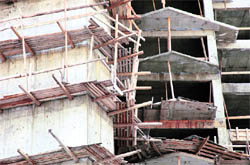 Planning to buy a flat? Jagvir Goyal lists some of the important points that every home buyer should check before finalising a deal
The apartment culture has become popular in India with several projects coming up in smaller cities and towns. High land prices have played a major role in the popularity of apartment culture. Flats, with their affordable price tags are the best option for a home buyer.
Make a thorough check of all essential facilities before buying a flat

TAX TIPS
Coop Societies' Registrar should take action
n Return Service Tax
n Maximum limit of tax rebate
n No tax
n Short-term gain
n No gift tax liability
Labour blues
A shortage of masons and skilled labourers is affecting construction industry in Pune. All these years, a majority of this labour force used to come from the Orissa, Bihar and Jharkhand but with ample opportunities in their own states, these labourers are not too keen to hop over to other places like Maharashtra in search of work.
Destination Dera Bassi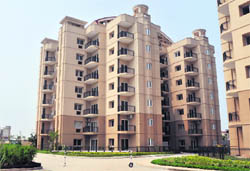 The realty scene around the tricity is buzzing with activity ever since the dark clouds of slowdown have receded. Dera Bassi is one such area that is witnessing a lot of construction activity and the real estate prices have also maintained an upward trend here over the past 8 to 10 months. With the tricity reaching its saturation point and prices going out of the reach of a common man, end users as well as investors are preferring Dera Bassi and other adjoining areas for buying a house. This has made some major real estate companies choose this area for their housing projects.
REALTY BYTES
n Realty cos on growth track
n Intelligent floors