COLUMNS



THIS ABOVE ALL

TELEPROMPT

GOOD MOTORING

LIFE'S LESSONS

LEXICON


FOR CHILDREN



CROSSWORD

RHYME TIME

Earlier Feature


TELEVISTA


AUDIO SCAN

Restoring a legacy
Maharaja Ranjit Singh's precious heritage, ravaged and ignored till now, has been given a fresh lease of life.
Nonika Singh takes a look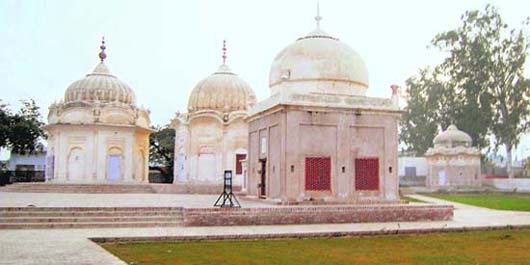 WE Indians are so good at cherishing memories. Yet when it comes to living memory that we inherit by way of heritage; we simply turn a blind eye and let it be ravaged. Not surprising then that we may idolise Maharaja Ranjit Singh, but have ignored his precious heritage — Rambagh Palace complex, Rambagh Gate, Gobindgarh Fort and the Sham Singh Attariwala Samadhi complex, besides Pul Kanjri.
Gossip pays
Despite most of his recent films failing at the boxoffice, Karan Johar continues to titillate audiences through his TV show.
V. Gangadhar wonders if such shows can save KJo
FOR some reason or other, gossip and bitchiness had always been associated with women. Was that because women talked more than men? There was a time when Hedda Hopper, Louella Parsons and Sheila Graham were the Gossip Queens of Hollywood and our own Devyani Chaubal titillated her 'Star & Style' readers with inimitable Bollywood gossip. Devyani's growing narcissism perhaps led to the decline of her column but she was quite devastating in her prime.
Look hot in the cold
Get that cosy look in colourful and trendy sweaters this winter,
says Homai Sagar
IN time for the winter chills, shop windows have begun displaying the warmest of sweaters from good old wool to the cashmere, and the sweater season is official. There was a time when sweaters were thought to be boring and disturb the whole look of a dress. But then with evolution in the fashion world, designer, casual, elite and trendy sweaters, and their variations like cardigans /weather dresses have come into vogue.