Fantastic Five
While 2010 threw up its poster boys and girls, here are some faces from Indian sports to watch out for in 2011, writes Vaibhav Sharma
Sanam Singh, tennis player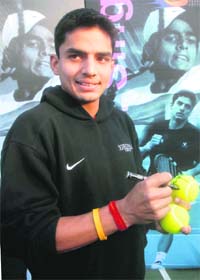 WHEN Somdev Devvarman and Sanam Singh won the gold at the 2010 Asian Games, it was a big moment for Indian tennis, and a really big moment for Chandigarh boy Sanam. He had started playing tennis at the ripe age of eight, and now at 22, it is time for his 14 years of hard work to finally bear some fruit. It has been quite a journey for the young lad and he has played all the four Grand Slams at the junior level. Now, it is time for the seniors to make way for him.
Traditionally, Indians have not been able to create, or recreate their prowess in doubles into the singles game. And that is what the entire world watches. Sanam, who like the new breed of players, is a fitness junkie. He realises that the difference between you and your opponent might just be about who can go for the ball at the extreme end of the court. He has also made it categorically clear that anything won in doubles is just bonus, and his focus will now be on the singles game.
Now, as hopes from Somdev, who is already making some headway in singles, gather momentum, Sanam has the time, and the ability to create his own mark. He plays most of his game in Virginia, but his desire to be an ĎIndianí tennis star can see him breaching a few barriers this year. He also might just have an ace or two up his sleeve, which ensures that we get to cheer more than just a doubles game.
Cheteshwar Pujara, cricketer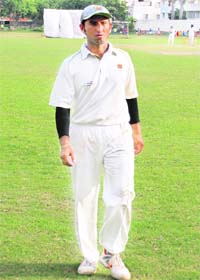 THIS is the year of the cricket World Cup, and while Rajkot boy Cheteshwar Pujara might or might not make it to the team, one thing is clear. He has arrived on the big stage. One of the most prolific scorers in domestic cricket over the past two seasons, Pujara has shown enough grit in the few opportunities he got to play in the longer version. He shows not only promise with the bat, but also with the mind, which he keeps completely uncomplicated at all times. The 22-year-old was part of the team that won the Durban Test and although his contributing numbers might not make headlines, the way he hung out during a crucial passage of play was definitely commendable.
The Indian middle order will soon have spots up for grabs, as the likes of Rahul Dravid, V. V. S. Laxman and Little Master Sachin Tendulkar prepare to take their final bow. And with the likes of Suresh Raina, and out-of-favour Yuvraj Singh not making the most of their chances, Pujara has every opportunity to make one of those spots his own. He can bat with flair, yet be controlled. He rarely looks dominated by the bowling, and keeps a positive attitude. Well, he might be pushing into the team at someoneís loss, but it sure could be Team Indiaís gain!
Dipika Pallikal, squash player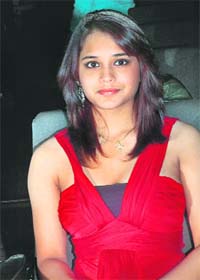 Dipika is Indian squashís new hope. Her full name is Dipika Rebecca Pallikal, and at age 19, this talented girl from Chennai is fast emerging as a superstar.
Dipika has been steadily gaining points in the junior circuit and she recently won the Asian junior championship in Singapore.
She has the rare distinction of being the first Indian squash player to be ranked No. 1 in the European and Asian Squash Ranking (under-15 category).
She played her first international tournament in London when she was in sixth grade, and till date, Dipika has won the German Open, Dutch Open, French Open, Australian Open, and Scottish Open on the European Junior Squash Circuit.
Dipika has been sponsored by the L.N. Mittal Trust, which also supports many other budding sportspersons. Dipika trains at the ICL-TNSRA Academy at Chennai under Cyrus Poncha and Major (retd) S. Maniam.
She is also into modelling and has signed a contract with Globus Ltd. She appeared in an ad for the Sri Lankan company Ole (a branch of Coca Cola), which was splashed all over Sri Lanka a few months ago.
She is currently training in Egypt and is grooming herself to become the best squash player in the country.
After missing the Commonwealth Games due to injury, where much was expected from her, she must be raring to go and prove her mettle in 2011. This is definitely one beauty with brawn.
Jeetinder Kumar, boxer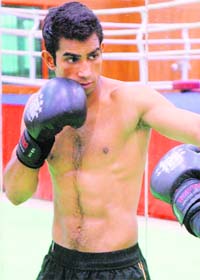 ONE of the most promising boxing talents in India, an Olympic quarterfinalist at 20, a Commonwealth Games bronze medallist at 18, Jeetinder Kumar is a man in a rush. He was always tagged as the next big thing in Indian boxing, but he has, in a very short span, seen how things turn around. He has the skill, the grit and the technique to be at the top, but injuries have somewhat shot up at the wrong times for Jeetinder. Having missed much of the action last year due to injury, Jeetinder is not one to back off. He is the same guy who had gone into an Olympics quarter-final with 12 stitches to his jaw. With the points system undergoing a change from this year, and the qualification process for the London Olympics getting under way as well, Jeetinder will be ready to pull up his socks and deliver some defining blows.
He has been training constantly at the NIS Centre in Patiala, and under the guidance of his coaches and the company of Indiaís best boxers, Jeetinder has been trying hard to retain full fitness. With age on his side, the journey for the smiling warrior is just getting under way. Watch out for this man, and all of his Ďpunchí lines this year.
Gurbaj Singh, hockey player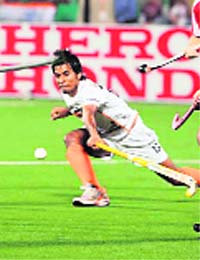 Gurbaj is fast emerging as the hottest Indian player on the hockey field. His movement with the ball is incisive and he loves running down the wing to open spaces in the opposition defence. He proved it during the 2010 Commonwealth Games and the Azlan Shah Cup, even coming up with a goal of his own against Pakistan in Malaysia. Though it was only his second goal, the manner in which he scored it earned him high acclaim.
Gurbaj is a gifted player, who can change the course of any match on his day. His speed and agility mean he is hard to suppress and can be the perfect man to lead a counter-attack. He was a product of the now defunct Kirloskar Hockey Academy in Jalandhar.
He usually plays at right half and by nature sets up goals for others with clever run downs and precise crosses. He made his senior international debut at the Doha Asian Games and since then has been a fixture in the all-Indiaís assignments. He won a bronze (2007) and silver (2008) in the Azlan Shah Cup and gold at the 2007 Asia Cup. Under his captaincy India retained the Junior Asia Cup in Hyderabad (India) in 2008. Since then, he has been moved to senior side, and is a permanent right half there.