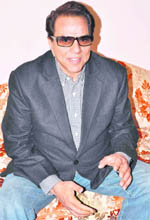 Every bit the STAR
Bollywood icon Dharmendra, in the city to promote his upcoming venture Yamla Pagla Deewana along with sons Sunny and Bobby, is as humble as it can get
How often do we get to meet a true blue celebrity, who minus any tantrums shares his thoughts on life? Who besides mentioning his achievements, also talks about his aspirations and unfulfilled dreams and even about his small woes and apprehensions? Surprisingly, the humility becomes so apparent when Dharmendra also bothers to know our names, (and not just the questions) in fact addresses us individually and asks our names again in case he forgot!

Photos: Parvesh Chauhan
DEOL deal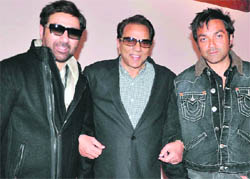 Expectations from the movie Yamla Pagla Deewana are growing with every hit that it receives on the Internet. For the record, it has received more hits than last year's phenomenal hit, Dabanng. For the Deol brothers, there are all the reasons to be happy, "And also to be nervous. The response is overwhelming but it also makes us apprehensive if the film will be able to deliver at the box office," says Sunny Deol. As you expect them to go on about the film and give us enough material to write about, surprisingly Sunny pops up a question, "Did papa leave anything about the movie that we can share with you?" And honestly, Dharmendra didn't - from sharing the storyline to even describing scenes, he had said it all.
Face of music
Hit Punjabi number Yaar Anmulle by Sharry Mann has music lovers going down the memory lane. Not only has the song stirred memories of their college days, nearly two lakh fans have posted their personal videos on You tube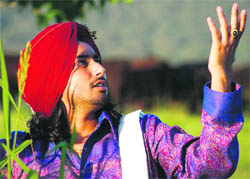 It is a record created in matter of days, nearly 1,84,500 personal videos on You Tube. The hit Punjabi number Yaar Anmulle by Sharry Mann has everyone, just about everyone, posting their videos of the song. A collegiate, an engineering student, a NRI leafing through an old album….just about everybody has a reminiscence called Yaar Anmulle. Well, it comes across as a simple story. If you can't sing, you can at least post or attach a personal video to a popular number.

Satinder Sartaj
Slimming mantra
The 20's is the key, says a recent survey
The key to successful slimming is to begin dieting at the age of 28. Women in the late 20s shed weight faster because they have more time and willpower than those of other ages, a survey said. Twenty-somethings are also more concerned about their weight and so remain focused on their weight loss goals.
How safe are we?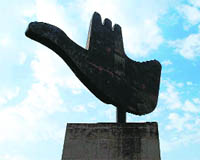 Recent incidents of crime and apathy in the city have left the citizens in a state of constant fear. What can we do to ensure a safe city?
Five-year-old kidnapped, ransom paid but the body of the boy recovered some days later; 75-year-old-woman's body found in her house after a week; 22-year-old college girl raped, murdered; an auto driver's body found in his auto…snatching, stabbing — this is no saga of a metro, but 'City Beautiful' sans its 'safe' tag.

Chandigarh is fast losing its 'safe city' tag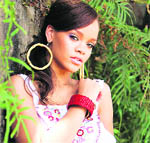 Love the way you smell
R&B star Rihanna, who is set to launch her first perfume, Reb'l Fleur says it won't be a shrinking violet kind of fragrance but will showcase her strong personality. The Umbrella hit maker's debut fragrance will be befitting of her independent character and designers behind the fragrance say she has been more hands on than most coming up with the perfect scent, a website reported.

Rihanna
Kanye in a mess
Rapper Kanye West has been taken to court by a shutterbug who has claimed that the hit maker and his bodyguards assaulted him. Michael Vazquez is suing West, saying he was "assaulted, battered, beaten and threatened" by the Monster musician and up to ten of his bodyguards at a 2008 event, reported a magazine online.The paparazzo says he was bruised and suffered a dislocated shoulder. The incident allegedly took place at a New York show honouring the 25th anniversary of a wristwatch brand.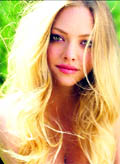 Amanda out in the open
Actor Amanda Seyfried is in no mood to keep her romance with Ryan Phillipe a secret as the couple displayed their affection on the sets of the new movie Now. Seyfried, who previously dated her Mamma Mia co-star Dominic Cooper was first linked to Phillippe in October last year after they met at actress Kate Hudson's Halloween party, a website reported. The couple were spotted doing Christmas shopping together before the holidays and were later snapped embracing each other during a break on the sets of the upcoming sci-fi film.
Lautner romances Lily


Fans of Twilight hunk Taylor Lautner will soon get to know more about his growing romance with Abduction co-star Lily Collins during the film's promotion later this year. The 18-year-old hunk was quietly dating Lily, 21, while shooting for their film, and Lautner's friends have predicted that their romance will grow when the promotion activities of the movie starts, reported a website. "They appear to be seeing each other, but it's too early to see what will happen because they are both young. They make a cute couple. Once Abduction is released this fall, they will be spending even more time together promoting it," said a friend.
Kangana's makeover
Bollywood actress Kangana Ranaut is going to start the New Year with a fresh new avatar in the forthcoming release Tanu Weds Manu. Shedding her neurotic image, Ranaut will be seen in a bubbly and lively character in the movie. The 23-year-old actress plays the role of Tanu, a small town girl having a zest for life. Always seen playing neurotic and depressed roles, the Gangster actress will offer a new look for the audience in the movie opposite actor R. Madhavan.
Reel-life drama


The first week of the New Year has much-awaited No one killed Jessica directed by Raj Kumar Gupta of Aamir fame and Impatient Vivek on offer. Of the two, the latter has little scope to make a mark at the BO even though they have all the screen space available at the theatres — mainly because they are shoddy unappealing efforts with no recognisable star cast or big ticket director to boast of.
Matka chowk
Battle of the bands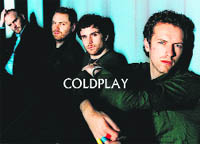 I was at a local school to witness a competition called the Battle of the Bands. Musical bands as we know in rock and pop bands from local schools came to show their stuff. My experience besides being a personally gratifying one, prompted me to write about them in this column. I have to admit, I wasn't sure that this would be something that would inspire me. I come from Calcutta and from a generation that sold their souls to bands like Rolling Stones and Pink Floyd.
It's in your eyes
Bausch + Lomb has launched Biotrue, a multi-purpose lens care solution that is inspired by the biology of the human eye and has the same protective and moisturising functioning as that of healthy human tears. Biotrue can be used in daily conditioning, cleansing and storage all kinds of soft contact lenses, including silicone hydrogel contact lenses.
fruit Delight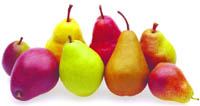 Pears the delightfully juicy and elusively flavored sweet fruit, are one of the most common fruits found with a fruit vendor near you. But did you know that some of the vital nutrients found in pears may play preventive roles in heart and cancer diseases? Pears provide a variety of the nutrients necessary to lead a healthy lifestyle.
Tarot talk


ARIES: The Queen of Wands allows you to achieve professional success with calm authority. You are feeling adventurous and bold. Do not force issues with anyone or you will ruin your chances for a lucky break that someone has been planning to give you. Focus on yoga & meditatio. Tip of the week: Allow a sick situation to blow over before you start a new project. Lucky colour: Saffron