Bumper Harvest
With the technological advancement available in terms of scientific knowledge, automation and bio-genetics, farming no longer need be the preserve of the simple, uneducated farmer, but an exciting option for those looking to reap a bumper harvest, writes Usha Albuquerque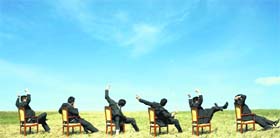 With technological advancement available in terms of scientific knowledge, automation and bio-genetics, farming is becoming a specialised professional activity, whether it is sowing, harvesting, marketing or research and technology in agriculture and other aspects of field work. There is, therefore, a felt need for professionals to work in this field providing a range of skills and technology inputs which not only help the farmer but also increase productivity of crops, much needed for a huge country like India.


Careercature
Sandeep Joshi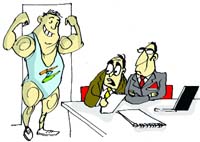 Sir, we should delete the line 'wanted dedicated and strong team players' from our ad.

The Lateral View
The emphasis in education has always been on logical sequential thinking, which is by tradition the only proper use of information. Creativity is vaguely encouraged as some mysterious talent. Lateral thinking is not a substitute for traditional logical thinking but a necessary complement. Logical thinking is quite incomplete without lateral thinking.


Broad horizons of Telemedicine


Not a good choice


Deciphering computer engineering


Options for science grads
Office Mantra
Time it right
Thanks to widespread downsizing and piling workload, no one can afford to waste time at work these days. Positive utilization of your time at work can mean the difference between leaving at a reasonable hour (i.e. holding onto your sanity) and staying late unnecessarily.
STUDY ABROAD- II
Destination Canada, New Zealand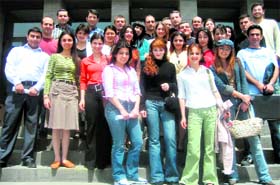 Canada: As the Canadian government's Students Partners Programme (SPP) for India rolls into the third year, chances are that the number of students will continue to swell in Canadian community colleges, considered to be the cheap and best. "Acceptance of applications for Canada student visa under the SPP programme are most likely to continue this year too and the country will remain a popular study destination for 'genuine' Indian students as over 20,000 visas are expected to be issued this year," according to Jaspal Singh of CAAN World Consultants, Jalandhar.
Success Sutra
Conquer handicaps
A man, who had lost his eyesight in an accident, was asked, "How is this going to colour your attitude?" He replied, "It is for me to choose the colour!"
Bonus bait
Vying for the right talent, many firms are luring prospective employees with joining bonuses, which is usually over 10 per cent of their overall cost to company, say HR experts. After a lull, hiring activities have gained momentum in recent times, especially with companies' envisaging mega expansion plans.
Food corp to hire 9,000 professionals in next 3 yrs
THE Food Corporation of India (FCI), government's nodal agency for procurement and distribution of foodgrains, will hire 9,000 professionals in the next three years.
Happiness @ work
Gems of ancient wisdom
There is no fixed formula
On most occasions, well-tried-out formulae do the trick, but don't stick to these always. Rigidity is the sign of the dead, say wise men. Everything is a version and according to Krishna, the version changes with change in person, time, place and situation.