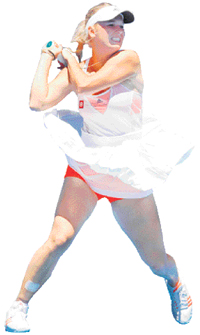 Lost in the net
Black knee socks, Tarzan headbands, ties across the chest…. Australian Open 2011 drew big thumbs down from the fashion police.
It's one issue that 'skirts' a good game of tennis. Fashion police almost runs parallel to the tennis grounds. We give you a ringside view of fashion disasters and distractions of the Australian Open 2011.



It looks a little uncomfortable... I hope she doesn't have a tan like a chess board afterwards. — Nadia Petrova.



Caroline Wozniacki

What's the mane issue?
Orange, green, blue, golden get experimental with these hair colours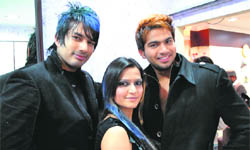 Fashion, as you touch the last word of the article, someone sitting in Delhi, Mumbai, Bangalore, New York, Milan would have raked up a new style statement. This is how fast fashion changes, flick of a second. You wouldn't want to be out of sync, whether it is about combination of clothes, accessories and hairstyles to jam in with. Sit back as hair designers from the city come up with easy, fast and maintenance free hair styles and colours.
City-based models sport funky hair colours for the season
Foreign Impressions
I love India
Emily Mitchell, an academic advisor at New York University, shares her views on the most organised city of the country that she loves! Apart from travelling, Emily loves to eat out, cook, hang out with friends, read and play tennis.

Russian spy's sensational debut
Most unmasked spies tend to spend the twilight of their lives in quiet retirement, never appearing in public or disclosing their whereabouts. This weekend Anna Chapman beamed into millions of Russian homes, fronting the first episode of a new prime-time television series, in another sign that she is revelling in her newfound celebrity status.



Anna Chapman

Spice up


Facing orange peel skin?
Cellulite is not a disease or a disorder, but it can make a difference to the figure and cause a great deal of concern. It is a common problem of 'lumps' that generally appear on the thighs, hips, buttocks, upper arms and even the upper back. Another term for cellulite is 'orange peel skin', because the skin on these areas resembles an orange peel. The problem of cellulite is more common in women.
The newest Infiniti creation
High on style but odd…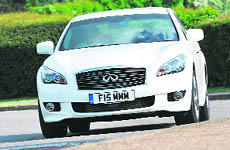 Infiniti M30d GT, a rival for a BMW 5-series or a Jaguar XF, starts at (pounds sterling) 35,150, and is the newest Infiniti creation. It promises a lot of technology and equipment with an unusual aesthetic. Infinitis have their own look, own character, own type of personal customer service and their own branding, designed to delight owners and make non-owners feel inadequate. And you thought it was just a car.
BODY wise


On your mark
Exercise can do a lot more for your health than you know. It goes a long way in preventing several life-threatening conditions, such as heart disease, diabetes and cancer. Here's a summary of the proven health benefits of exercise. It's good for your heart: Exercise reduces cholesterol, which clogs arteries. It also reduces blood pressure, relieving stress on heart. It improves insulin sensitivity and improves the heart muscle function and blood flow. Chances of developing blood clots are also diminished.


Weaving tradition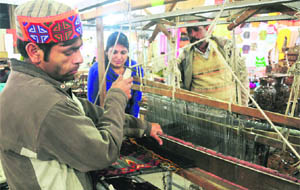 A master craftsman from Kullu shows his skills during live demonstration of Kullu Shawls at Kullu Festival at Lala Lajpat Rai Bhawan - 15, Chandigarh on Sunday. Tribune Photo Pradeep Tewari
Obesity epidemic
Researchers have suggested that the obesity epidemic is substantially due to growing stress, and a sense of powerlessness in societies where high-sugar and high-fat foods are increasingly omnipresent. The new research was carried by Jon D. Wisman and Kevin W. Capehart at American University in Washington, D.C.
Clooney calls 'malaria' good fun
Hollywood actor George Clooney finds humour in his recent struggle with malaria as he describes the disease as "good fun".
Objection overruled
After director Sudhir Mishra, actor Irrfan Khan is now miffed with the Censor Board for raising a hue and cry on the title of his upcoming film Yeh Saali Zindagi. The film, slated for a February 4 release has drawn the ire of Censor Board Chief Sharmila Tagore, who recently wrote a letter to Mishra asking him to change the title.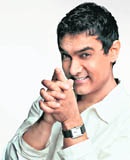 Aamir Khan on Berlin film fest jury
Bollywood superstar Aamir Khan has made it to the international jury of the 61st Berlin film festival to be held next month. Although his film Peepli Live is out of the Oscar race, the 45-year-old actor himself is going places. He is now one of the seven jury members who will pick the winner of the prestigious Golden and Silver Bear prizes at the festival to be held here from February 10 to 20.


Aamir Khan


"I'm a bankable actor now"
Basking in the glory of Band Baaja Baarat, Bollywood actor Anushka Sharma, who is eyeing a fourth hit with her upcoming film Patiala House says her last outing has made her a bankable actor in the industry.



Anushka Sharma

Remixing is a crime: Gulzar
His shift towards songs like Beedi and Kajrare raised many eyebrows and Oscar-winning lyricist Gulzar says it is a reflection of changing times.
Dustin was annoying
Hollywood actress Rosamund Pike found working with legendary actor Dustin Hoffman annoying because of his irritating behavior.
Jumbo affair
Working with elephant best experience: Reese Witherspoon
Hollywood actress Reese Witherspoon has said that working with an elephant in her upcoming movie Water For Elephants was one of the best experiences of her career.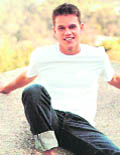 Matt Damon feels psychics are fake
Hollywood actor Matt Damon refused to visit psychics to research for his role in new film Hereafter because he thinks they are fake. The 40-year-old actor, who plays a psychic who can see dead people in the film, refrained from going to any real life mystics for the fear of falling prey to such pretentious people, reported Contactmusic.



Matt Damon