Short Takes
Complex society, amusing anecdotes
Reviewed by Randeep Wadehra

New Understanding of Indian Society
by S. R. Mehta.
Indian Institute of Advanced Studies.
Pages 658. `995.

WITH its antecedents dating back to ancient times, the Indian society is an ever-evolving, pluralistic and highly complex phenomenon. Its paradigmatic definition is impossible, therefore rendering it extremely difficult to be comprehended in totality. Yet, from time to time, scholars have made attempts to understand some, if not all, of its aspects. Mehta's is one such attempt. Although the book claims to adopt a sociological approach, it in fact is more a multi-disciplinary attempt to look at its socio-cultural, economic, political and historical evolutions.
First of all, in this volume Prof. Mehta, a prolific writer on diverse sociological-economic phenomena, has dwelt upon India's traditional social structure. Thereafter, he has tried to understand the dynamics of Indian society's development – not just in economic terms but in political and institutional sense too. He has compared the pre-liberalization scenario with the conditions obtaining in the post-liberalization socio-economic-political milieu in an attempt to discover whether globalisation is a challenge or opportunity to the Indian society.
Madhouse
Ed. Urmilla Deshpande & Bakul Desai.
Westland.
Pages xx+335. `295.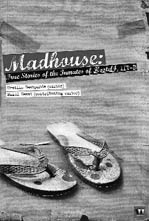 Barring exceptions, student days (especially for ex-hostellers) are salad days for those of us who have entered or crossed the middle-age. One looks back nostalgically at the various incidents that were neither pleasant nor funny when one was actually experiencing them; but, now, one can afford to look at the funny side of even rather nasty episodes. This book is a collection of vignettes as narrated by alumnae of IIT Bombay, who happened to be inmates (the term is universally disliked for its unpleasant connotations) of Hostel number 4, or H4. These inmates included a dog, a cat and pigeons that added color and spice to the life and times of various students.
A number of interesting characters people the pages of this volume. One of them had fortuitously acquired a white horse – sickly and abandoned, by some accounts – and had made it his regular means of conveyance to and fro the classes. Another was enterprising enough to start selling electronic calculators and homemade shampoo to fellow hostellers. But his enterprise failed because the calculators began to malfunction within days of their sale. There are rib-tickling and even unnerving narratives of adventures and misadventures, unwittingly dealing with an underworld don to hire an elephant, harmless ragging and not-so-harmless gulling. Even if you are not an IITian and had never been a hostel inmate you are going to love this collection of comic cameos.
Mall Watch
By Rajbir Deswal.
DK's Books for All.
Pages xviii+201. `225.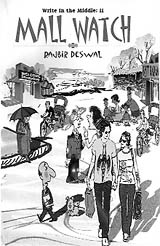 Rajbir Deswal represents that rare species of cops who actually have a sense of humour, which enables them to look at the lighter side of life. So, even while undergoing training at a hill station he, along with other kindred souls, visit the Mall (a relic of the British Raj denoting main commercial street, not the present-day superstores), and does research on the couples sauntering through the only fashionable locale in those days, trying to guess their relationship status by observing their respective body languages. Then there is a humorous take on P. Chidambaram's "policemen are footballs" remark.
The topics are eclectic, ranging from the delights of consuming humble and dry rusk to a street child's satisfaction at eating the exotic momos – rather leftovers thereof. There are other tales too that take a sardonic look at the ways of our politicians, cops and encounters with bus drivers in the US of A. Although avid readers of middles must be able to recall quite a few of these, they might like to go through these interesting pieces once again.