Budget 2011-12
Great Expectations
The realty sector hopes to get a better deal this year, writes Geetu Vaid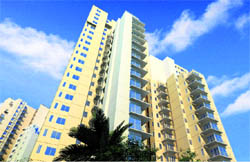 Come February and the air gets thick with the expectations about the Union Budget. Everyone gets curious about new taxes, tax rebates, prices of commodities and other issues that will have a bearing on their lives for the next 12 months. The realty sector, which is a major pillar of the Indian economy, too, is not immune to such expectations. The first decade of the century remained a bitter-sweet one for the sector with its ups and downs.
TAX TIPS
Tax liability on compensation amount
n No gift tax
n Claiming stamp duty
n Investing in tax-saving bonds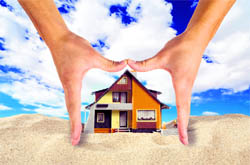 GROUND REALTY
Basics of strength
Sand, pebbles and water play an important role in lending stability, strength and safety to a house. Being the basic ingredients, their quality matters in achieving strength and durability of concrete and brickwork. Let us have a look at the desirable features and quality of these materials:
Legend Heights
Innovative Developers have launched Legend Heights — a mega commercial project with the investment of Rs 250 crore in Gurgaon. The project will be completed by December 2012.