MUSIC ZONE
Michael Jackson — Michael (Epic)
Saurabh & Gaurav

At forty one minutes in length, Michael is concise and shrouded in controversy, much like the life of the icon himself. Consisting of a mixed bag of unused and half-finished material arranged by a team of Jackson collaborators, charges of authenticity rained in almost instantly after its release. Last month, Jackson's mother Katherine claimed that many of the songs on Michael contain vocals that belong to voices that aren't her son's. Record label Sony has, however, refuted the claims. It has assembled a team of former associates and studio engineers to give credibility to their defence. Unfortunately, there are no hidden mega-gems that even come close to paralleling the brilliance that was Billie Jean, Thriller or Wanna Be Startin' Somethin'. The best we can hope for is more subtle musical greatness that shone through on tracks like Stranger in Moscow, Scream and Who Is It. These moments are brief on Michael, but a distant ray of light can be seen in the form of Tricky-produced Keep Your Head Up, with its surprisingly selfless but earnest story of a woman struggling to survive. It carries a Heal The World vibe in arrangement with its flowing orchestration and a triumphant choir that grows anthemic by songs end.
Breaking News is appalling, showcasing Jackson at his most helpless self, over a mess of confused beats. From the first track on, Michael is largely scattered, both in terms its production and Jackson's lyrical contributions. Hold My Hand is essentially an Akon song with MJ flavouring, filled with the catchy handclap rhythm tracks and hummable simplicity. The last track Jackson recorded during his lifetime, Best of Joy, breezes by without doing much musically, leaving the vocalist largely relying on repeating the lines, "I am forever/ We are forever." The nostalgia Michael's music carries for those millions of us worldwide is unfortunately the biggest problem with this album. Jackson's perfection was always the foundation of everything he ever did and that resonated through every song he ever made. His meticulousness is what set him apart; how much he cared about every "Heee...heee!" and "Whoooo". And with the standards he had set for himself, it's impossible to imagine that this is a collection of songs Michael Jackson intended to deliver.
Best track: Keep Your Head Up
Worst track: (I Can't Make It) Another Day
Rating: **
Cake — Showroom of Compassion (Upbeat Records)

It has been more than six years since the alt-rockers' last studio effort. Their sixth LP, Showroom of Compassion, sees Cake retaking the reins and returning to their indie roots to delight their fans after a lengthy hiatus. A variety of sounds all encased under the Cake banner are displayed throughout. Soaring, melancholic ballads collide with peppier numbers and grandiose Alt-Rock. Sick of You, the album's first single, is the point of the record where fans will be happiest that it's business as usual in the Cake world. Standout songs include Federal Funding, an overtly political bluesy track with early Chicago-style horns, and Long Time, which blends sounds like Shadowfax. Guitar, trumpet, and synth flourishes abound, including a great solo from guitarist Xan McCurdy. After paying homage to Frank Sinatra in 1996's Fashion Nugget, here Cake actually cover one of Ol' Blue Eyes lesser-known tunes (What's Now Is Now, from Sinatra's unjustly obscure concept album Watertown), and McCrea and company twist it fantastically with their own sound. The signature, dark and menacing, lyrics finds home in jubilant sing-along chorus that, stands up alongside classic anthems, Short Skirt, Long Jacket, Never There and Love You Madly. Showroom of Compassion's deepest groove comes courtesy of Mustache Man (Wasted), which features a danceable bassline and a drum part that borders on classic disco.
Best track: Federal Funding
Worst track: Easy To Crash
Rating: ***
White Lies — Ritual (Geffen)

Ritual is the second studio album by the British alternative rock band White Lies. This time they have brought out the big guns. The album has been produced by Smashing Pumpkins, Nine Inch Nails and My Bloody Valentine legend Alan Moulder. Broadening their musical palette with electronic strokes and nods to Peter Hook's bass style, Ritual's references track very firmly around a lot of music made pre-1985. Songs like Strangers and Holy Ghost have almost blissful moments, creating points of light that guide the listener through the melancholic darkness. This blending of pressure and triumph comes together fabulously on Bad Love, a song that slowly builds, adding layer after layer until finally exploding into a huge chorus that ties the whole song together beautifully with a mix of triumphant vocals and guitars. Highlights include opener Is Love, setting the stall out for the whole album by introducing interesting electronic elements. The grandiose production style of Alan is also put to good use, and in addition to the album's crisp, gleaming sound, the arrangements subtly expand their sonic horizon with tastefully deployed electronic beats (as on Streetlights) and dark industrial sound (Turn The Bells, successfully evoking the spirit of Violator-era Depeche Mode).
Best track: Is Love
Worst track: Come Down
Rating:
Album of the month
Duffy — Endlessly (Island)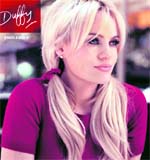 On Endlessly, her follow-up to hit debut Rockferry, Duffy tries numerous ways to celebrate her talent without abandoning the vintage settings that won her such acclaim. Two years and millions of sales later, Duffy has split amicably with Bernard Butler and her indie manager Jeannette Lee. On her latest outing, she's teamed with backing band du jour the Roots and songwriter-producer Albert Hammond, who cranked out AM gold for the Hollies (The Air That I Breathe), Willie Nelson and Julio Iglesias (To All the Girls I've Loved Before), Starship (Nothing's Gonna Stop Us Now), and his band The Free Electric Band (It Never Rains in Southern California). Opener My Boy is the best of the 'new Duffy'— it has a strange, oblique melody and a pleasing retro-futurist disco vibe. The biggest experiment on the album comes in the form of Lovestruck, a strong pop song with echoes of I Will Survive but without the soaring chorus. With touches of disco (Keeping My Baby), Kylie Minogue (Lovestruck) and '60s pastiche (Hard for the Heart), Duffy keeps the album moving with a fantastic combination of dance floor ready songs and tracks of innocent longing. Duffy fares better on Endlessly's soft, sweeping ballads. The piano-led Don't Forsake Me feels predestined for teary slow dances and the gentle and sepia-toned Too Hurt to Dance echoes of Aretha Franklin and Etta James, complete with sufficiently sweeping strings.
Best track: My Boy
Worst track: Well, Well, Well
Top 10 singles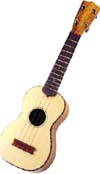 n Grinade Bruno Mars (CU)
n Firework Katy Perry (CU)
n Black And Yellow Wiz Khalifa (CU)
n What's My Name Rihanna feat. Drake (FD)
n Tonight (I'm Lovin' You) Enrique Iglesias feat. Ludacris & DJ Frank E (NM)
n Hold It Against Me Britney Spears (FD)
n We R Who We R Ke$ha (NM)
n Raise Your Glass Pink (NE)
n The Time (Dirty Bit) Black-Eyed Peas (CU)
n Hey Baby (Drop It) Pitbull feat. T-Pain (FD)
Legend: CU (coming up); NM (non-mover);
FD (falling down); NE (new entry)