Realty zooms in Rohtak
The Rohtak area is no longer a poor cousin of Delhi and NCR. Several ongoing development projects have increased the realty quotient of the area, writes Bijendra Ahlawat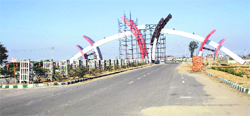 After the real estate success stories of Noida and Gurgaon, it seems to be the turn of the Rohtak region to ride on the realty high tide. Several ambitious projects and schemes have stirred up the realty scene in this region with investors and realtors both realising the golden potential of the area.
Price hike
Property prices in Punjab are likely to go up by up to 20 per cent, with the imposition of a new levy by the local government for approval of upcoming residential or commercial projects in municipal areas coupled with high input cost.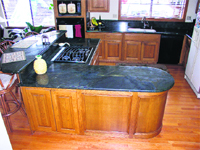 GROUND REALTY
Sterling stones
A lot of choice is available in the market as far as the choice of materials for flooring, walls and roofing is concerned. A number of 'new-age' materials are being used by builders but 'stones' continue to remain the final choice for a vast majority of people. Two factors are responsible for this.
REAL TALK
Healthy demand in luxury housing
The M2K Group has given the Capital several multiplexes and housing projects like White House, Symphony Floors M2K County at Dharuhera, M2K Corporate Park Shopping Plaza, and Victoria Gardens.
LAUNCH PAD
Metropolis Tower
Real estate firm Metropolis Landholdings with Expertise India will invest Rs 30 crore in its upcoming project — Metropolis Tower — in Amritsar.
Banks get tough with developers
Banks are getting tough with developers of commercial projects such as office buildings, malls and shopping centres. Builders seeking fresh loans have been asked to meet more stringent conditions.
Décor core
Acrylic Grace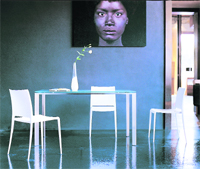 IDUS furniture has launched a collection of Acrylic furniture in India. Acrylic is highly transparent material with excellent resistance to ultraviolet radiation and weathering. It can be coloured, moulded, cut, drilled, and formed."Acrylic furniture is stronger and is more durable as compared to the traditional furniture. People living in areas that have high moisture levels prefer acrylic furniture because of its capability of handling moisture without getting affected. It can be wiped with cloth to remove the dirt, grease and stains.
INVESTMENTS & VENTURES
Unitech to pump in 1,500 cr
New Delhi: Realty major Unitech will launch 10 million sq ft of area in next four months, at an estimated construction cost of Rs 1,500-2,000 crore. "We will launch various projects across the country with a saleable area of 10 million sq ft. The majority of the projects would be mid-segment housing," a senior company official said.
Better deal sought for affordable housing
Industry chamber Assocham has asked the government to re-introduce the tax exemption scheme to promote affordable housing in the forthcoming Budget.The chamber also said real estate sector should be accorded infrastructure industry status to allow easier access to loans for its activities.
TAX TIPS


Investing sale proceeds abroad


No deduction during construction period


House rent deduction


Not entitled to claim deduction


Co-applicants' share


Buying houses in two cities