Countering Toxic barrage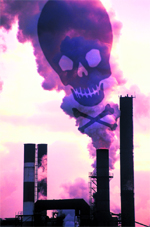 Environmental toxicology provides a host of opportunities to those who want to make a difference by detecting and fighting the ill effects of various toxins in our environment, writes Tanu Jindal
Toxins are continuously being introduced into our environment. These are of various types and emanate from different sources. While some are very obvious ones like industrial byproducts, others enter the environment silently and subtly like as additives in the suntan lotions we use daily, and some toxins occur naturally in our environment. Some remain in the environment as harmless chemicals, while others accumulate in plants and animals which humans consume and have harmful effects on body systems.
Career Hotline


Career dilemma
Q. I am working as an accountant in a private firm, but I'm facing a major dilemma regarding my career. While one part of me wants to stay in my current job because it is secure and undemanding, the other half of me wants to pursue something different. I'm also thinking of going for further study. How should I decide what is right for me?
PRUDENT STUDENT
Crack the B-school code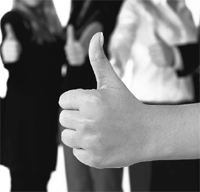 J. K. Goyal shows the way to choose the right B-school
Over the past two decades there has been a substantial shift in enrolment from traditional degree courses to professional/technical courses. The biggest component of technical education is management. Management is all about decision-making; training in management discipline sharpens and enhances one's latent decision-making skills. A manager has to pick one alternative out of a wide range of alternatives available. Ironically, a fresh entrant to this course has to make a choice even before he is trained to do so i.e. in which B-School to go?
OFFICE mantra
The art of listening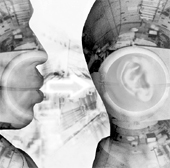 CASE I: As the head of department my duty was to supervise the work of 11 competent teachers. When a new teacher joined our team, I could sense his apprehension about being the odd man out in the group. He would invariably talk about his excellent performance in his previous position and this attitude was surely sending wrong signals to the other members of the group and could have created a rift in the team. So I gave a patient hearing to his views and told him, "I don't care what you had done earlier…all I see is sufficient potential in you, which I firmly believe you would not waste…!" These simple four words "sufficient potential in you" sank deeply into his subconscious and he really proved his mettle by giving us top positions in all four classes assigned to him.
Careercature
Sandeep Joshi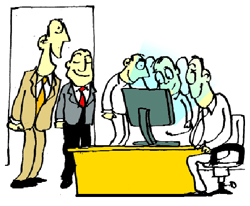 The best way to keep them in office is to allow them to watch World Cup matches here.

quick TIP
Asking for help
There are ways to ask your boss for help that can make a big difference in how he or she perceives you, says Harvard Business Review. "Everyone needs help with their job at some point of time, and you shouldn't be afraid to turn to your boss for guidance. Keep in mind, however, that how you ask for help can make a big difference in how your boss perceives you. Don't approach your supervisor without preparing and ask, "How do I do ___?" Managers don't want to do your work for you.
inside inc
Core of TEAM WORK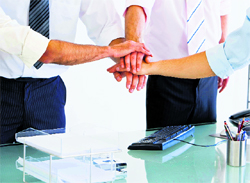 "Talent wins game, but teamwork and intelligence wins championships". A lot has been written about how teams work effectively and deliver great results. The best teams work in a collaborative manner and undoubtedly create outcomes that become the envy of competitors and the delight of all team members. Research and case studies have shown that effective team work within and across functions has created path breaking innovations, delivered astonishing growth and in the process created unbelievable top and bottom line value for stake holders.
Happiness @ work
Gems of ancient wisdom
Politeness is the sign of evolution
The higher the person gets, the softer he becomes. While a supervisor may have to shout to get work done, a manager just has to sign on a dotted line. While a King has to express a wish for it to be fulfilled, the Almighty just has to wish it.
Higher education may help you live longer
The more advanced degrees you have, the higher your chances of living longer, according to a new study. The study by researchers at the Brown University in the US found that people who went to college or university had lower blood pressure as they aged than their counterparts who did not finish high school. And the biggest health benefits were found among those with master's degrees or doctorates, and were stronger for women, the Daily Mail reported.
The emotional bond
'Emotional ownership' is the key to keep employees motivated: study. Attractive remuneration packages and perks are vital to retain employees but it may not necessarily motivate them to give their best to the company if there is no sense of "emotional ownership" towards the organisation, according to a new study.