BUDGET 2011
Expectations belied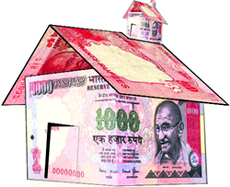 The realty sector is not all gung ho over this year's Budget and it has elicited mixed opinions from industry mavens. The moves to raise priority home loan limit from Rs 20 to Rs 25 lakh and 1 per cent interest subvention for home loans upto Rs 15 lakh from the earlier limit of Rs 10 lakh have been welcomed by realtors and industry watchers as these will give a boost to the affordable housing segment. "The announcement...will enable to create a demand for housing in smaller cities, where housing is available for a ticket size of less than Rs 25 lakh.
Jammu in a jam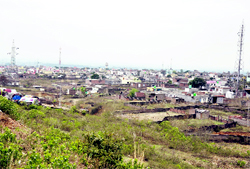 Unplanned development, encroachments and uncertainty over property deals have made the realty scene shaky in Jammu. Unplanned development has taken a heavy toll on the fragile ecology of the winter capital of J & K courtesy a lax state government that remained in a state of inertia for over two decades as land mafia, in connivance with politicians and some high officials, usurped government land, including gair mumkin khuds (unorganised wetlands), in the region.
A number of colonies have been constructed around Jammu on wetlands and ponds on government land

TAX TIPS
n No need to file Wealth Tax returns
n True value
n Claiming exemption
n Rent and rebate
n Pledging bonds
Not a wise move
n HUF benefit not applicable
DECOR CORE
A recipe for perfection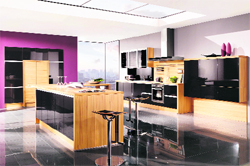 Stylish, functional and timeless designs always exemplify the beauty of a home and when these aesthetics are incorporated in designing the heart of your house — your kitchen, there's not much left to ask for. To lend your kitchen a striking new look along with the style and comfort, Johnson Kitchens has launched a new range of modular kitchens, `Small is Wow!'. Johnson Kitchen is a product offering from H & R Johnson (India) which is a division of Prism Cement Limited.

GROUND REALTY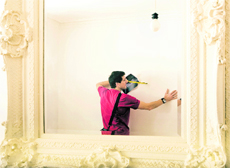 Mirror, mirror on the wall
Mirrors are important functional as well as decorative elements in any building be it a home or a commercial complex. It is hard to resist a mirror and pass by it without checking one's appearance, clothes, hair etc. When used liberally and artistically on walls, mirrors work wonders and enhance the aesthetic appeal of a home. Full length mirrors can add a dramatic effect and dimension to any room. Mirrors should, therefore, be used liberally in a house.
LAUNCH PAD
DLF Valley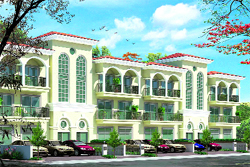 The DLF Group announced the launch of third phase of its DLF Valley project in Panchkula earlier this week. DLF Valley is the group's first integrated township project in the region and was launched in February 2010. It is located in the Pinjore-Kalka Urban Complex, Sector 3. Speaking on the occasion Rahul Mehta, Executive Director (North), said, "We are going ahead with the sale for the third phase due to positive response from customers.
Price Index
LUDHIANA

The prices are indicative only Source: Nirmal Infrastructures. Mohali

WOMEN IN FOREFRONT
Dream builders
As the world celebrates International Women's Day on March 8, Pradeep Sharma profiles two women builders, who are creating ripples in the region's real estate scenario by their out-of-box thinking and innovative projects
Though the construction industry has traditionally been considered the exclusive domain of men, some women have carved a niche for themselves in the highly-competitive real estate sector.
Putting SEZs under MAT purview
Unfair move
The real estate sector is unhappy at special economic zones (SEZs) being brought under the purview of minimum alternate tax (MAT) in the Budget. This "basically diminishes the benefits that SEZs offer for developers over other commercial real estate asset classes," Jones Lang LaSalle India Chairman and Country Head Anuj Puri said. MAT on SEZ developers is advanced by one year, while it was to be implemented under the Direct Taxes Code from April 1, 2012, the advancement of this tax by one year could be a dampener for developers of SEZs.
Country's first health mall
A one-stop solution for all medical and health needs — from doctors, hospitals, ayurveda centres, pharmacies and even insurance referral units — will open in a 10-storey mall in Kochi. The BCG group, a Rs 500-crore business conglomerate, is building the country's first multidisciplinary health mall here and it will be open by August. Spread over 110,000-sq ft, the mall will include retail stores dealing with pharmacy, optical ware, skin care products, cosmetics, ayurvedic, herbal, organic, health foods, health and medical equipment, Rekha C. Babu, CEO of BCG Group, told reporters.