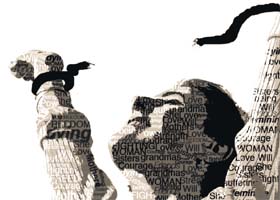 Eve's options
"Anything you can do, I can do better" are the words often heard as millions of women make their mark in fields once considered the preserve of men only. There is hardly an industry today where you wouldn't find women and the women:men ratio is also improving in all sectors in India. Not surprising then that today India has the world's largest number of professionally qualified women — more female doctors, surgeons, scientists and professors than the US.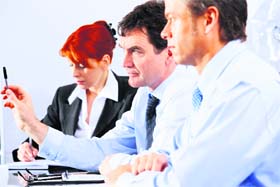 SAVING GRACE
Everything was going so well. Your solid handshake was met with a warm smile from the hiring manager. The interview started off with some small talk that segued into some skillfully answered questions. You can already visualise what your desk is going to look like. Then, as suddenly as a lightening strike, the interview takes a turn for the worse. Whether it's a question you weren't prepared for or a not-so-well-received answer, it's easy to tell when an interview goes off course.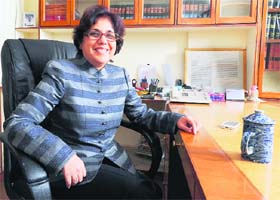 FIRST PERSON
Sacrifices and success go hand in hand
Anuradha Salhotra is name partner of one of India's premier intellectual property law firms, Lall Lahiri & Salhotra and is one of the founders of the Institute of Intellectual Property Research and Practice. Anuradha has over 28 years of experience in trademark and copyright prosecution, litigation, maintenance and protection.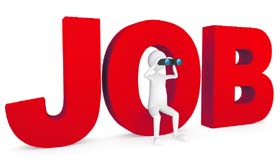 Food for thought
Itch to switch
Less than expected pay as well as lack of growth opportunities at work place are driving many employees in India to look out for new jobs, says a survey. According to global technology and consultancy giant Accenture, about 37 per cent of employees surveyed by it are looking for job opportunities outside the company.
Happy workers sleep better
A new study has found that job satisfaction affects the quality of your sleep - 33 per cent of the most dissatisfied employees report poor sleep quality compared to only 18 per cent of the most satisfied. The study also revealed that employed and self-employed enjoy much better sleep than those out of work.


Careercature
Sandeep Joshi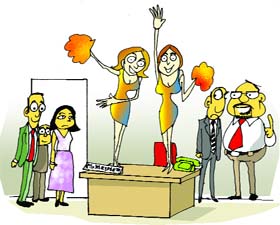 WORLD-CUP EFFECT: We've appointed these cheer-leaders to perform whenever someone is hired or fired in our company.

NEWS BOARD
Brakes on attrition
IT major Infosys is expecting attrition in the BPO sector to get moderated with a lot of companies now starting to do high-end work and providing career opportunities for employees within the firm.
WOMEN @ WORK
Flexi HR policies win hearts
Flexi working hours, childcare facilities at the office, working from home and understanding husbands — women professionals are moving up the corporate ranks and managing home as well with aplomb, thanks to changing human resource policies and supportive spouses.
Happiness @ work
Gems of ancient wisdom
Talk to higher ups
While the adage to have neither friendship nor enmity with cops and lawyers may keep one away from trouble, shying away from higher authorities for too long may affect one's growth. While staying very close to the King or fire may prove disastrous, keeping too far away doesn't produce any great result either, says the Chanakyaneeti.
Career Hotline
Pervin Malhotra

Perfect Mathematics

Research options in physics

Credit analysts' work profile

Medico-legal path

Never too late