THIS ABOVE ALL
Friendship, waste of time
Khushwant Singh

It is past 10 am. I have gone through the contents of the six newspapers I subscribe to and have mentally gone over what I have to do that day and who I have invited to join me over drinks in the evening. Then my mind goes blank. Recently, I have taken to drawing a balance sheet of my emotional past ó people I liked and looked forward to meeting versus those I detested for different reasons.
Before I say anything more, let me make it clear that I do not think much of friendship. It is largely a waste of time indulging in gossip. I donít have time for it. When anyone who calls me his friend drops me, far from missing him or her, I feel a sense of relief. I live alone but never feel lonely. There is much to do, which is fruitful than gupshup. People I hated took up most of my time. Mercifully, they are only four or five. Those who are dead, I recorded in my autobiography, Truth, Love and a Little Malice. Those who are living, I cannot name them, lest they drag me to court on charge of libel. But I do want to get them out of my mind.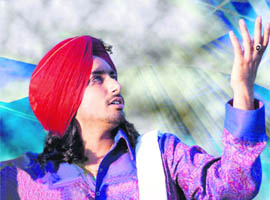 Satinder Sartaj is fast becoming Punjabís singing voice
I can only think of three ó two men and one woman. One is a very pleasant-looking fellow. I let him occupy my sonís flat on a verbal undertaking that he would move out when I wanted it back. A year later I asked him to vacate it. He had not lived in it for a single day as he meant to acquire it as his own property. I took him to court. It took me 10 years to get him out. And only because I found out that he had two passports ó one with a Hindu name and the other with a Muslim name. I deprived my son of several lakhs.
The other fellow came in touch with me when I was editing a newspaper. Behind my back he spread tales that I was disloyal to my employer and Prime Minister Indira Gandhi. The fellow was in a habit of borrowing money from staff members working under him. Consequently, my contract was not renewed.
The lady I refer to is a compulsive litigant. She wanted me to write about her and gave me her bio-data. She had dinner with me. Then a journalist told me about her. I sent the bio-data back to her with a letter of apology for my inability to write about her. She bidded her time and filed a case against me on the ground that one of my novels was obscene and her sonís morals would be affected by it. She swore she had never met me. The court dismissed her charges but my publisher had to spend over Rs 30,000 in my defence. She is often seen in Delhi High Court because she files cases against all kinds of people. She loses every time but nothing deters her.
Promising singer
Harinder Singh, who has made a tidy fortune by making designer clothes, is as generous as he is rich. Whenever he breezes in, he brings me his latest product. All my winter wear of tracksuits are made by him. But the last time he came he brought me an album of cassettes of Punjabi songs sung by Satinder Sartaj. He is fast becoming Punjabís singing voice. I told him I did not have the gadget to play these discs but would get my granddaughter to play them for me.
He was not content with my answer. Two days later he brought Sartaj and his wife to meet me. He is a handsome Sardar just turned 30. His wife, married for three months, was still in her bridal attire with choora (multi-coloured bangles from wrists to elbows), wearing a salwar-kameez and dupatta of bright colours.
Sartaj was born in Bajrawar, a village near Hoshiarpur. Like most Punjabis (Indians and Pakistanis), he sang songs of Bulle Shah and Waris Shah to tunes set centuries ago. He added hymns of Kabir, Guru Nanak and Guru Gobind Singh in appropriate ragas. Finally, he composed his own poems and set them to music. He moved to Chandigarh and got a masterís degree in music. He drew large crowds at his concert.
Last year he performed in the US, England, Canada, Australia and New Zealand. Sartaj is recognised as the singing voice of Punjab.
Tax dodger
Famous British comedian Ken Dodd was charged with tax evasion in 1989. He declared that he had very little balance in his bank account but had £3,36,000 in cash stashed in suitcases in his attic.
Taken aback, the judge asked how it felt to have so many thousand pounds in a suitcase. Pat came the reply: "The notes are very light, MíLord." In a case lasting three weeks, he was acquitted but his lawyer had the last laugh: "Some accountants are comedians but comedians are never accountants."
(Courtesy: P.T. Malik, Kolkata)
Donít trust the police
Santaís wife was missing. His friend Banta asked him: "Santa, why did you not lodge a complaint in the police station?"
Santa replied: "It is of no use. Six months back I had lost my scooter. I lodged a complaint in the police station. Policemen found it but gave me after using it for two months. That is why I did not lodge a complaint in the police station."
(Contributed by JP Singh Kaka, Bhopal)