MUSIC ZONE
Pearl Jam ó Live On Ten Legs (Island)
Saurabh & Gaurav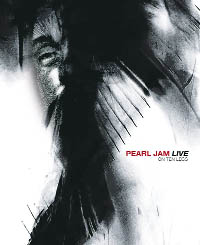 Live on Ten Legs is a classic-packed live compilation album that celebrates Pearl Jamís 20th anniversary year. The album efficiently documents Pearl Jamís evolution into the 21st Century, drawing heavily on their post-2000 works Binaural, Riot Act, Pearl Jam and Backspacer, integrating them effortlessly alongside their classic grunge era material. The record opens with a Joe Strummer cover Arms Aloft, that shows Eddie Vedder and his troupe are still in fine form, possibly sounding the best they ever have, at the peak of their live performance career. Fixer offers a dose of unexpected madness, and a captivating, nearly six-minute version of favourite concert closer Yellow Ledbetter, features standout performance by guitarists Stone Gossard and Mike McCready. The two pleasant surprises the album has in store for the listener are how well the new material from 2009ís Backspacer sits next to the classics and the muscular production, which is way ahead in sound quality compared to their earlier official bootlegs. Other standouts include the fierce punch of Animal and Got Some and a tremendous version of Rearview Mirror. The album is missing one key part of any Pearl Jam show. Gone is Even Flow, a song that almost always results in a frantic jam and lengthy guitar solos. Only three songs from Pearl Jamís diamond-certified Ten appear on the album. But when the instantly recognisable bassline and guitar harmonics of Jeremy finally ring out, the crowd erupts. After indulging themselves with a cover of PiLís Public Image, the band rips through classics Spin the Black Circle, Alive and Porch with surprising fervour.
Best track: Jeremy
Misfit: Worldwide Suicide
Rating ****
Kaputt ó Destroyer (Merge)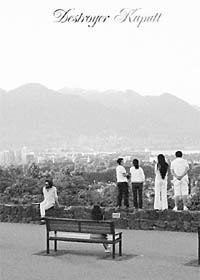 Dan Bejar, the prolific songwriter behind Destroyer, is back with Kaputt: Dressed with periodic smooth jazz saxophone, calm fluttering flute, acid jazz outings, and programmed hallway drumbeats, Kaputt sounds jarringly beautiful in its attire. Heís still infatuated with referencing pop-culture, even more so here, alluding to iconic wordplay and imagery both lyrically and instrumentally. The album opens with Chinatown, a hazy tale of crime and conspiracy with a slinky synth line and an ingenious solo saxophone. Savage Night at the Opera rests on a simple drum-machine beat and whirling synthesisers, as Bejar flies frivolously into space, "I heard the record, itís all right." Standout track Poor in Love, is the most heartfelt, deeply emotional song in his extensive catalog. Trumpet player J.P. Carter frequently takes the spotlight, and Vancouver-born singer Sibel Thrasher joins Bejar on a number of duets. Suicide Demo for Kara Walker is perhaps the most compelling offering here. Bejar co-wrote the song with visual artist Kara Walker, and it was originally included in a compilation Walker curated for Mergeís Score. To us, his songs have musical, rather than symbolic or mythical denotation; each tone, and lyric has significance in its relation to other pop moments, as part of a dynamic musical structure.
Best track: Suicide Demo for Kara Walker
Worst track: Bay of Pigs
Rating ***
PJ Harvey ó Let England Shake (Island)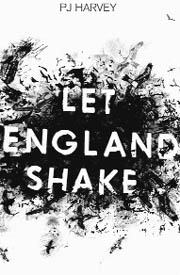 Harveyís new album is a complete turnaround from Storiesí more alternative-rock style and moody introspective lyrics. Throughout the record, Harvey sings in her higher register, as she often did on the underrated White Chalk. On The Words That Maketh Murder, Harvey comically shakes her head at those post-World War I diplomatic hopes. After spinning tales lamenting what a soldier has seen and done, she and her associates, frequent collaborators John Parish and Mick Harvey, break into the cheerful closing refrain from Summertime Blues: "What if I take my problems to the United Nations?" "Goddamn Europeans! Take me back to beautiful England," Harvey sings on The Last Living Rose over a spare electric guitar and pounding drums. Hanging On A Wire ranks perhaps among the most sublimely haunting songs in Harveyís catalogue. Itís intensely melodic and understated, framed over a reverb-heavy piano, but its tale focusses a place with "no birds singing" and "no trees to sing from". For the albumís most arresting song, On Battleship Hill, they create a trembling guitar backdrop, only to pull back for Pollyís verses about how "cruel nature has won again", sung expressively in a choirboy-like falsetto.
Best track: On Battleship Hill
Worst track: Bitter Branches
Rating **
Album of the month
Radiohead ó The King of Limbs (XL)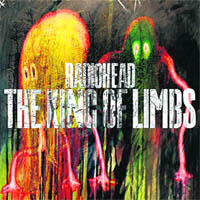 Radiohead carries an incredible resume. Each of the bandís records is remarkably hard to argue against. After eliminating Radioheadís guitar-rock credentials on 2003ís Hail to the Thief and 2007ís In Rainbows, guitarists Jonny Greenwood and Ed OíBrien once again step aside on The King of Limbs. Radiohead focusses instead on its most undervalued component, its rhythm section ó particularly Phil Selwayís incredible drumming. Yorke is at his best behaviour here, avoiding his usual manic screeches and seizures in favour of whisper-like vocals. Once you hear the soft, chilling patter of Little By Little or Lotus Flower, it becomes clear that Radiohead has completely deserted the obscure, angular world in which theyíve dwelt for the past decade. Codex complements the lone emotional aspects of previous album closer Videotape. The appropriately titled Bloom begins with a cloudy piano refrain and evolves into a fizzy track. When Yorke wails, "No one around," Jonny Greenwood surrounds him with horns and strings amid a subtle orchestration. Morning Mr Magpie rides a damped guitar riff and hi-hat, with reverberating sheets of sound looming ever larger, until everything suddenly resolves into a quiet clearing. Separator is the final track, with more echoic vocals and brittle drums embellished with pleasing guitar chords and piano. Giving up the Ghost starts stark and gentle, with tame acoustic guitars lilting upon modest hand percussion; then it goes ethereal, slowly pulling apart into glowing streaks of delay.
Best track: Codex
Worst track: Feral

Top 10 singles
n Born This Way Lady Gaga (CU)
n Grinade Bruno Mars (NM)
n I Need A Doctor Dr Dre feat. Eminem & Skylar (CU)
n Firework Katy Perry (FD)
n S&M Rihanna (NM)
n Never Say Never Justin Bieber feat. Jaden Smith (CU)
n Tonight (Iím Loviní You) Enrique Iglesias feat. Ludacris & DJ Frank E (FD)
n Black And Yellow Wiz Khalifa (FD)
n Hold It Against Me Britney Spears (NE)
n What The Hell Avril Lavigne (CU)
Legend: CU (coming up); NM (non-mover); FD (falling down); NE (new entry)