Back of the book
Susanna's Seven Husbands
By Ruskin Bond.
Penguin.
Pages 206. Rs 250.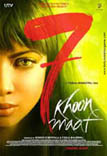 SINCE his childhood, Arun has secretly been in love with Susanna, his dangerously alluring neighbour, who becomes his friend despite the wide difference in their ages.
But Susanna has a weakness for falling in love with the wrong men. Over the years, Arun watches as Susanna becomes notoriuous as the merry widow, who flits from one marriage to another, leaving behind a trail of dead husbands. It is only a matter of time before he, too, begins to wonder if there is any truth to the slanderous gossip surrounding the woman he is in love with.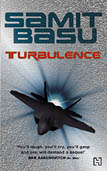 Turbulence
By Samit Basu.
Hachette.
Pages 337. Rs 250
Everyone on BA flight 142 from London to Delhi got off it with a unique superpower. A power they didn't even know they wanted. Everyone, that is, who's still alive. Because someone is hunting down the passengers. And now Aman Sen's ragtag collective of rogue superhumans is in grave danger. They must decide what to do with their powers and their lives — and quickly. This explosive new blockbuster moves at hyperspeed across two continents as colliding forces move towards an action-packed finale that will leave the world — and you — changed forever.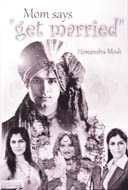 Mom Says 'Get Married'
By Himanshu Modi.
Diamond.
Pages 239. Rs 100.
Marriage was always going to be an escapable eventuality for Ajay Shroff. For a Gujarati, at the age of 26, he is anyways late on the matrimonial circuit. By the time he is 28, he is officially an antique. And yet, he cannot get over his 'gamophobia'. The problem is, he is not really scared of marriage or of girls, and definitely wouldn't mind the companionship. So, he cannot really pinpoint why meeting a girl for arranged marriage makes him feel so terrified. Perhaps, it is just fear of the unknown. Or perhaps, it's the pre-matrimonial misadventures that have got him thinking that if the 'before' is so deplorable, what utter hell lies in the 'after'. How he wishes for a romantic fairytale of how he met his wife. If only he wasn't getting married just because his mom says, "Get married."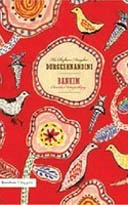 Durgeshnandini
By Bankim Chandra Chattopadhyay.
Random House.
Pages 190. Rs 299.
Inspired by the historical romances of Sir Walter Scott, Bankim Chandra's first Bengali novel is a story set amidst the war between the Pathans and Mughal emperor Akbar in the 16th century.
Dashing young Jagat is sent by his father Mughal General Mansingh, to quell the Pathan uprising in Bengal. There, he falls in love with Tilottama, the alluring daughter of chieftain Birendra Singh, only to discover — too late — about the bitter rivalry between their two families.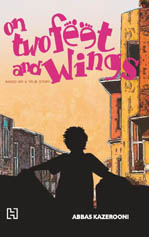 On Two Feet and Wings
By Abbas Kazerooni.
Hachette.
Pages 233. Rs 250.
Close to his 10th birthday, Abbas has to leave his parents and friends, and flee Teheran. The Iran-Iraq war is at its bloodiest. The Ayatollahs, the rulers in Iran, have reduced the age of recruitment into the army. And if Abbas doesn't leave soon, he will have to go to war.
In the strange, and often frightening city of Istanbul, Abbas has to grow up faster than ever. He has to learn difficult things – how to live on his own, how to make his way around, and most importantly, how to judge who is a friend and who an enemy. Living alone for 14 weeks in a run-down hotel, Abbas finds a friend in Mourat, the owner, while he waits to get his dream visa to England. Meanwhile, he has to deal with his new life and work at several jobs to make ends meet. Most of all, he has to guard against being manipulated, and watch back at all times.