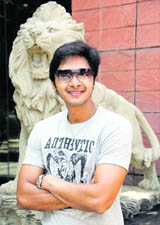 Monotony not for me: Shreyas
Shreyas Talpade, who is making rapid strides in B-Town, shares what it takes to move ahead in the highly competitive world of Bollywood
It didn't take a great deal of time for actor Shreyas Talpade to accept, understand and move on. A simple Aagey Sey Right has brought the actor to a spot that works favourably for him. As we chat up with him, Shreyas takes us through how he accepted, understood and gladly, rather 'is gladly', swaying his way through the labyrinthine lanes of the B-Town.

Photo: Vinay Malik

CLICKING in the wild
Radhika Ramaswamy, a wildlife photographer, talks about her journey inside a male domain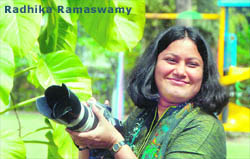 When there're no role models or just nobody to look up to for inspiration, the task gets far more challenging. "This is because then you become the role model and have the responsibility to set high standards for others to follow. Professional growth of other people indirectly depends on you, hence the responsibility increases manifold," comes from Radhika Ramaswamy, for whom it wasn't easy being the first female wildlife photographer of India.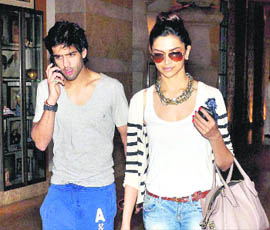 Spotted: Bollywood actress Deepika Padukone with industrialist Siddharth Mallya in Mumbai on Friday. — PTI Photo
Rural touch
Geeta Basra walks for designers Parvesh-Jai at LFW
Actor Geeta Basra, who was recently in the news for her alleged relationship with Indian off-spinner Harbhajan Singh, enjoyed walking the ramp at the Lakme Fashion Week (LFW) as the showstopper for designer duo Parvesh and Jai.
Sabyasachi show sans Rani, Vidya
Sabyasachi Mukherjee concluded day one of the Lakme Fashion Week (LFW) with a collection inspired by Aircel's corporate social responsibility project 'Save The Tiger', but the designer's main clients Rani Mukerji and Vidya Balan skipped the event.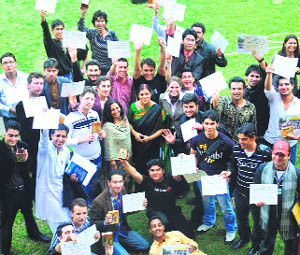 In love with India
We had read about secularism as a concept, but we saw what it means here in India," says Mustafa Bakhshi, a teacher from Kabul Education University, who is in the city as part of Afghan University Student Exchange Programme (AUSEP) that concluded at the Regional Institute of English-32 on Friday.





GROUP SHOW: Afghan students with Bindu Bajwa and Sharda Kaushik at Regional Institute of English-32 Photo: Pradeep Tewari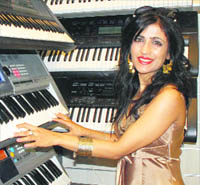 I am a self-taught guitar player: Shibani
If playing an instrument was only about touching the right key at the right moment, each one of us would be performing at a global musical concert! Shibani Kashyap, Bollywood singer, maintains the same. In the city for the launch of Furtados, a brand of imported musical instruments at DT Mall on Saturday, this pretty singer strums her ideas about musical instruments.



Shibani Kashyap

Shoppers' delight
Vanity Fair offers day full of shopping and lazing around the pool
Vanity Fair: Spring Is In The Air is only getting grander with time. In its 11th year, the fair that started with just eight exhibitors, family and friends at Whispering Willows, Zirakpur has some 120 participants from across the country this time.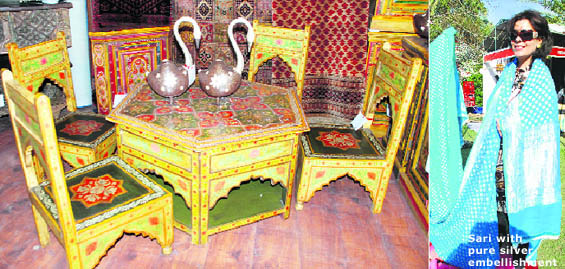 Matka chowk
Bulldozers on a damage exercise
Our esteemed MC has unleashed a new project — to broaden many of the smaller roads of Chandigarh. The V6 road that I live on is within the realm of this project. City planning is a forte of our city, process management, maybe not. One fine morning we woke up to the sound of a bulldozer making its way. Cars parked on the curbside were asked to be moved.
A brush with the real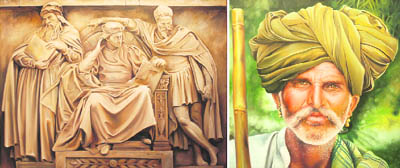 An exhibition of paintings by Sikander Singh is based on a variety of themes
It could be a conventional Punjabi beauty; it could be an ordinary street in Himachal Pradesh, exhibition of paintings by Sikander Singh is a reflection of spontaneous inspiration.
Katrina dolls to hit market
The Katrina Kaif lookalike Barbie doll is all set to hit the markets in India by this month. Kaif is the first Bollywood actress to be crafted in the form of a Barbie Doll. She had also walked the ramp as Barbieduring the 50th birthday celebrations of the iconic toy in 2009.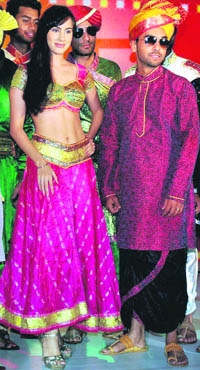 Canadian cricketers walk the ramp with a model during a fashion show in Mumbai on Friday night. — PTI
The oscar won't change Colin Firth
Actor Colin Firth's wife Livia insists the success of being an Oscar winner won't change her husband.
2011 will mark my return to films: Preity
Bollywood actress Preity Zinta, who is making a comeback to the entertainment world after a nearly two year hiatus with her small screen debut as an anchor of a reality show, says that 2011 will also mark her return to films.
Arjun Rampal shaves with 150 people to attempt world record
It was a one of its kind event as 75 couples assembled here for a shaving lesson from Bollywood actors Neha Dhupia and Arjun Rampal and aim at a world record.
Jackie Shroff likes films that make him happy
Jackie Shroff said that he likes all kinds of films which makes him happy. Speaking to mediapersons Shroff, who was in the city for the shooting of a Malayalam film 'Platform Number One', in which he portrays the hero, said 'I like all kinds of films which makes me happy and after which I can go back to home with smile'. Shroff, who had already acted in one Malayalam film 'Athisayan', said he would like to act in all languages film of south India.
Charlie Sheen a great guy
Charlie Sheen's ex fiancee Kelly Preston has spoken out in support of the actor amid his very public meltdown. John Travolta's wife, who was briefly engaged to the Sheen 20 years ago, has described the Two And A Half Men star as a 'really great guy'.