Welded to success
Courses in welding technology promise bright career prospects, writes Shariq Majeed
Welding has been established as one of the major and reliable fabrication techniques for manufacturing various types of equipment like pressure vessels, heat exchangers, process columns, storage tanks, boilers etc. It caters to the needs of prominent industries like fertilisers, refinery, petrochemical, process, nuclear, aerospace, ship building etc. Proficiency and training in welding technology plays an important role in this era of technological advancement.
| | |
| --- | --- |
| | |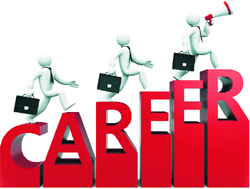 Executive advantage
In the present day knowledge economy a successful career truly depends upon how fast one assimilates new knowledge, skills and thoughts. No qualification, even if it is from an Ivy League institution anywhere from across the world, is an eternal passport to success in life and business. Academic qualifications, at best, serve as an entry point in business. Subsequently, everyone has to face challenges requiring capability and skills beyond what has been taught in schools and colleges. The world is all performing and delivering consistently.


Careercature
Sandeep Joshi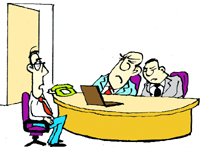 Sir, In view of global uncertanities, tsunami and nuclear threats, I don't think I am in a position to answer your question about where I see myself in the next five years.
Career Hotline


The writer is a noted career expert and director, Career Guidance India (CARING). Please send in your queries with your full name, complete address and academic qualifications to: The Editor, Jobs and Careers, The Tribune, Sector 29, Chandigarh-160030, or at careers @tribunemail.com


Instructional Design
Work hard, work smart
We are living in an age of competition. Those appearing in final exams know that top class careers belong to those who exceed in a competitive examination. Bright careers in civil services, medicine, engineering, management, army, and the banking sector go to the hardworking candidates. As thousands of candidates appear for a handful of vacancies, there is need to have a foolproof plan to succeed in your goal. Always remember that nothing is impossible if you make a sincere effort.
Brush with beauty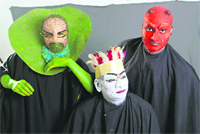 The health and beauty industry in India is worth more than $ 4 billion and is growing at the rate of 20 per cent per annum. Make-up artistry, which is very much a part of this industry, is one of the several lucrative career options that this industry offers to youngsters with a creative bent of mind. There are numerous make-up tricks that can take away years from someone's looks.
Cell courtesies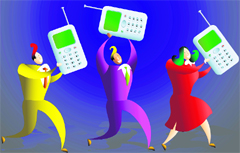 Technology has undoubtedly ushered in a new era in the field of communication. At the click of a button we are connected to people sitting in any remote corner of the world. Mobile phones help us to stay connected anywhere, anytime. Most of us don't step out of our homes without our trustworthy mobile. In fact, our dependence on mobile phones has increased so much that today it is more of a necessity than a luxury. It is highly relevant in business where the size of the world has shrunk drastically.
Placement Platform
IIM Lucknow scores a perfect 10
Final placements at IIM Lucknow concluded on a high note last week with a total of 528 offers being made for a batch of 366. This is the largest graduating batch to be placed across all IIMs, till date.
Happiness @ work
Gems of ancient wisdom
Popular opinion not always right


In an era when democracy is in vogue, this may not be a politically correct statement, but never forget to cross-check even a view held by many members of the masses. At the arrival of Vibheeshana on the Indian coast, the Vaanara leaders thought it best not to admit him into their ranks. Rama, after ascertaining the views of Sugriva, Angad, Sarabha, Jambavan, Mainda and Hanuman, gave asylum to Ravana's brother in keeping with his reputation as 'sharanagath vatsal' (protector of the ones who surrender). Vibheeshana proved instrumental in Rama's win.
Fortnightly Quiz-383
No Escape from Nature's Fury