Affordable luxury
BUYERS IN THE TRICITY AND PERIPHERY AREAS seem to HAVE A FASCINATION FOR HOMES WITH PREMIUM FACILITIES. This has set a new benchmark for affordability, WRITES Charandeep Singh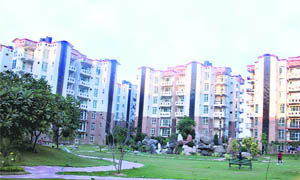 While "affordable housing" remains the sacred and oft chanted mantra for the Indian realty sector, its exact parametres and definition remain engulfed in ambiguity.





A TASTE OF LUXURY: Housing projects offering better designs and latest facilities are a hit with buyers

Tax tips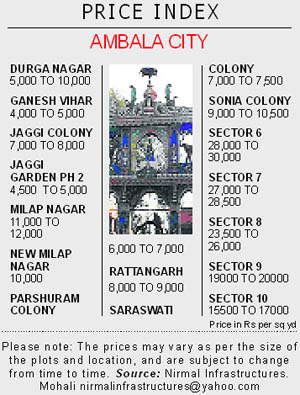 Gift to son's HUF
Q. I am a senior citizen and a pensioner. I am karta of an HUF. My son is settled in Gurgaon and has a house. I have constructed a two-room set on the first floor of the said house. Both me and my wife are unable to climb stairs on account of pain in legs and hence I want to gift this portion to his HUF so that rent from this portion is treated as HUF income for him. I also want to give Rs 2 lakh as gift to his HUF. This amount represents my accumulated PPF.
Ground Realty
Not on a high ground
Most of the newly carved residential plots these days are found low lying. Whether a colony is cut by a government body - be it an improvement trust, an urban development authority or a municipal corporation, be it a private land developer or a builder, the plots offered are mostly low lying. Laying of roads on raised sub-grade further makes the plots deeper. It is important to tackle all such plots in a technical manner if the foundation settlement or floor settling is to be avoided at a later stage.
Home decor
Summer suffusion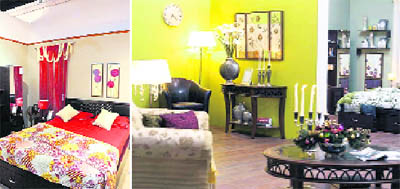 With summer just around the corner, it is that time of the year when the days start getting long and the air warm, and you just want to throw open your windows, sit back and enjoy. Not everyone has the luxury of moving to the cooler climes to enjoy the "lazy days of summer". But almost everyone can bring the look of summer into their home.
REALTY BYTES
Decline on the cards
Mumbai property prices could decline by 35 per cent over the next two years due to high interest rates and record house prices, according to Liases Foras Real Estate Rating & Research Pvt. Pankaj Kapoor, Mumbai-based founder of Liases Foras said the Indian capital's residential property market will deteriorate in the coming two years until prices decline and align with income levels. "We will see two types of correction in the market," Kapoor said, "a price correction of about 25 per cent in the next two quarters and a time correction where prices will remain flat over the next two years."