Minnows matter
Abhijit Chatterjee
Will the 2011 ICC World Cup be the last that teams like Ireland, the Netherlands, Canada and Kenya be taking part on the world stage? Why has such a thing come about and why is the ICC thinking of curtailing the "greatest cricket show" to just 10 teams? Have these teams performed so miserably that they do not deserve to be on the world stage or has their inclusion extended the length of the tournament to unmanageable limits? The answer probably lies somewhere in between.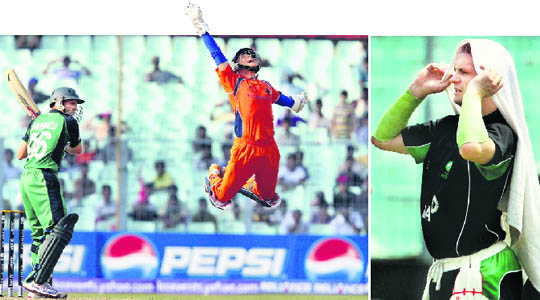 The Netherlands owed their performance in the 2011 World Cup to only a few individual players; Ireland proved more than a match for most teams and the only time they were not up to the mark was in their encounter with South Africa Photos: PTI
Fitness mantra
Tasty tiffins
B.N. Behera
The final examinations of the students are over. They will now start with their new sessions. So, it's time for mothers to think about kids' nutrition while providing them with healthy tiffins, which can fulfill the nutritional requirement of at least one meal.