Not on a weak turf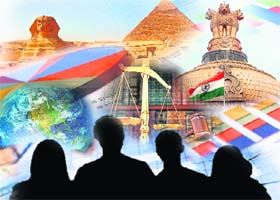 Opting for the humanities stream is a good choice as it offers plenty of career options to students. Usha Albuquerque says those choosing humanities are certainly...
Some years ago we couldn't have imagined a career that involved playing with gizmos and mobile gadgets, creating movies that have talking cartoon characters, adding glitz and glamour to a party or wedding, planning travel itineraries for others or having a full fledged career as a social worker. But today, these are the jobs of the future, and some of the most exciting fields to get into.
Perfect adjustment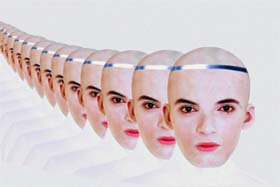 Changing jobs means stepping into the 'adjustment' zone in the new workplace. Ragini Gulati points out certain strategies that can help new workers achieve....
In today's corporate world switching jobs is very common. When one gets a better opportunity, it is natural to grab it with both hands. Although exciting and exhilarating, switching jobs can also be a very unnerving time. A new job can turn a normal routine upside down.
Mentoring entrepreneurs
Ingersoll Rand, a world leader in creating and sustaining safe, comfortable and efficient environments has launched a new innovative initiative 'Entrepreneur Creation Programme' (ECP) to encourage and support entrepreneurial mindset. A first of its kind programme, the ECP has been created to foster a culture of innovation and develop skill-sets required for entrepreneurship among young management students and to create a business for themselves.
OFFICE MANTRA
Work is fun!
Why do some workers enjoy working while others hate it? I.M. Soni gives tips to make work enjoyable
Two short-order cooks at the same lunch counter illustrate the big difference between those who put their hearts into what they are doing — and those who "couldn't care less". One cook serves up omelettes that are light, fluffy and a delight to eat. The other does no more than push a plate across the counter with an order that is flat, unappetizing, and tasteless.


Careercature
Sandeep Joshi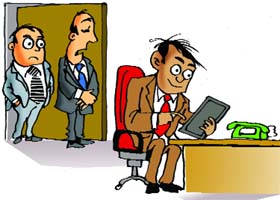 The excessive use of 'tablets' by employees will certainly harm our company's health.

NEWS BOARD
India Inc creates jobs in US
Quite contrary to the general impression that India was taking away American jobs through outsourcing, Indian businesses which have invested widely in the US economy in diverse sectors in services and manufacturing have created thousands of jobs in this country in recent years, according to a new study.
COURSE CHAT
PG programme in Retail & Marketing
Indian Retail School (IRS) is going to introduce PG programme in Retail & Marketing (PGPRM) + MBA from July, 2011.The course is an autonomous full-time programme of IRS approved by UGC recognised university.
Happiness @ work
Gems of ancient wisdom
Don't dig a hole for others
Don't scheme to bring down others just to prove your superiority. You too may get hurt. Despite having been reduced to a rivulet in the matted locks of Shiva, Ganga hadn't lost her pride. As she followed King Bhagirathi to where the remains of his ancestors lay, she swayed, rolled and roared.
Career Hotline
Pervin Malhotra

The power of two

Choose wisely

Port management

Basic dilemma

Animate your career