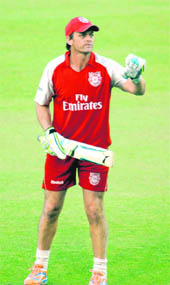 Kings need crowning glory
The new-look Kings XI Punjab outfit has to deliver better than the previous edition to get back into the IPL big league
Vaibhav Sharma
In the previous three years of the Indian Premier League, the Kings XI Punjab have seen it all. Among the top teams in the first edition, the team fell out of the big league in the subsequent two seasons. Then, before the fourth edition, the entire squad was dismantled. New faces came in, a new coach and training staff was brought in, and finally the team has taken shape. In Adam Gilchrist they have a captain who already knows what it takes to win the league.

In Adam Gilchrist, Kings XI Punjab have a captain who already knows what it takes to win the league Photos: Vicky Gharu

Fitness mantra
FAST TRACK
Nancy Sahni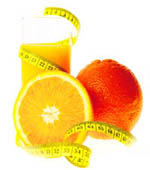 Yes, this has been the season of fasting, from the Navratra fasts to the fasting by Anna Hazare.
What is fasting? And what are its varied types? While Hazareís fast meant subsisting just on water, the festive fasting allowed consuming fried pakodas and puris?? Letís discuss some interesting facts about fasting and its kinds. Willingly not consuming some or all food, drink or both, for a period of time is called fasting. Medical terminology of fasting may refer to the status of a person who has not eaten overnight, or the state achieved after complete digestion and absorption of a meal. We are aware that keeping a fast or vrat is an integral part of Indian culture.