Back of the book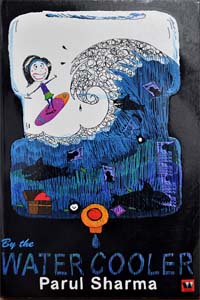 By the Water Cooler
By Parul Sharma
Westland. Pages 261. Rs 250
Restless and discontent at their jobs in an advertising agency, Mini and Tanya quit and make their way to JR Enterprises. Corporate stardom seems to be only a few powerpoint slides away. This, however, is before the HR Manager who hired them get fired and reveals in a moment of rare honesty that the organisation is a madhouse. The CEO, a committed megalomaniac, believes that the two girls are perfect examples of recruitment error. With the first impression to her credit, Mini needs to manage a critical project while keeping her paranoid and obnoxious boss at bay. Tanya could have lent her shoulder to cry on, except that she is serving time in the office boondocks and is slowly giving in to prenuptial madness.
Join Mini and Tanya on a wild ride full of impossible deadlines, dirty office politics and espionage, even as they lock horns with an office full of eccentric characters. A witty tale of messy work, quirky colleagues and a wily attempt to tame both.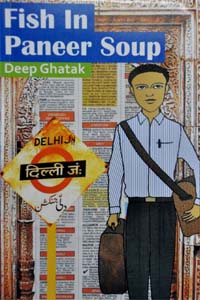 Fish in Paneer Soup
By Deep Ghatak
Rupa & Co. Pages 181. Rs 150
A romantic idealist, Somashish Mukherjee, aka Som, learns the first lesson of his life when he is spurned in love. Crestfallen, he leaves Kolkata and heads to Delhi in search of better luck.
The Capital has many surprises in store for Som. He finds a job in a public relations firm and makes friends, only to lose everything in a sinister conspiracy. Like a fish pulled out of water and flung straight into hot soup, Som struggles for survival. He tries to get back what is rightfully his, including the love of his life. Will he succeed in this game of one-upmanship?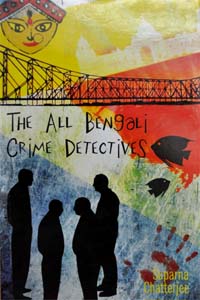 The All Bengali Crime Detectives
By Suparna Chatterjee
Rupa & Co. Pages 180. Rs 150.
IN a middle-class Calcutta neighbourhood, the lives of four recently retired men take an unexpected turn when they stumble upon a crime. Will the unlikely 'detectives' be able to catch the criminal? Or will they unravel something even more sinister? The protagonists grab this exciting opportunity to rise above their mundane existence. They defy the ordinary, stretch their boundaries, and, in the process, discover something precious.
Meanwhile, a sub plot is going on in the paara (neighbourhood) — a rather difficult mtch-making process for a wheatish complexioned daughter, rivalry between two neighbouring clubs over Durga Pujo, squabbles between outdated seniors and the younger members of the local club, and attempts at an impossible romance by a road-side Romeo.
The Lace Reader
By Brunonia Barry
Harper Press. Pages 390. Rs 325
TOWNER Whitney hails from a family of Salem women who can read the future in the patterns in lace.
But sometimes this gift is more like a curse — when Towner was just 15 she predicted, and witnessed, something so horrific that she fled Salem, and swore she would never return.
And when her beloved Aunt Eva disappears, Towner feels the ties of family calling her back.
In the sickly shadows and whispered half-memories of her hometown, the ghosts of her fractured past are forced to light. And with them comes the threat of a terrifying new disaster...