Business of healthcare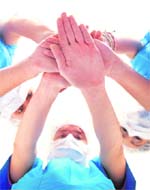 Healthcare is one of the fastest growing sectors in India. This sector is growing at the rate of about 15 per cent per year and is expected to reach US $ 40 billion by 2012 and US $ 280 billion by 2020. At present the private sector accounts for 80 per cent of the total healthcare spending in India. Privatisation has also resulted in increased competition, better quality of healthcare services at competitive prices and the use of innovative techniques to satisfy customers. The sector is witnessing rapid growth of corporate hospitals with state-of-the-art healthcare facilities, and a healthy growth of medical tourism in India. Booming population and increasing health consciousness among Indians has added to the significance of this sector.
JOB bUZZ
FINANCIAL SECTOR
Dynamic growth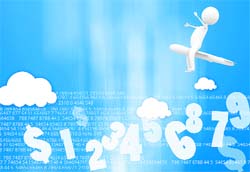 Perhaps the most significant contribution of the rise in the economy has been of the financial sector, where increasing opportunities have resulted in multiple job openings for people having different qualifications and experience. As the stock markets are escalating so are the job opportunities in the financial sector where the companies are trying to consolidate and diversify their operations like never before.


Careercature
Sandeep Joshi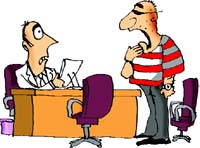 Trust me Sir, my track record is absolutely clean. I have no criminal background
New job hunting grounds
With increasing number of users globally, social networking sites such as Facebook and LinkedIn are turning out to be happy hunting grounds for employees seeking new jobs. Majority of employees surveyed felt that social media are helping them to find new jobs quickly and efficiently, according to HR services firm Ma Foi Randstad.
Accenture grant
IT and IT enabled service provider Accenture and Accenture Foundations have awarded Plan International a grant of $ 1.93 million to help provide training and career opportunities for approximately 3,500 underprivileged young people in India and Vietnam.
LIFE'S LESSONS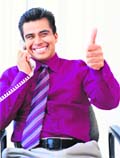 Passport to success
A polished personality is, at core, a magnetic one - passport to success in social life, and an excellent career-push. Many youngsters nurse the illusion that it is an inborn quality. Hence one is lucky if one has it and those who don't can do nothing about it. If you have nurtured this concept, then you are a fatalist who follows the lines on his palm but makes no effort to re-cast them. True, good physical appearance is a gift of God. But there are millions in the world who have been deprived of good looks and yet they have attractive personalities.
Course chat
Diploma in IP and Patents
Global Institute of Intellectual Property (GIIP) has invited applications for nine-month (full-time) Post Graduate Diploma in Intellectual Property Rights and Patent Management. The course tenure will include three months' Corporate Internship (to be arranged by the institute for all participants).
Being BOSS
Difficult juniors
Tactful handling can make argumentative subordinates an organisation's assets, writes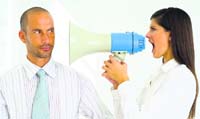 Putting forth points and counterpoints is common in any work place scenario. The general perception that the boss is always right, however, doesn't hold good always. In order to allow a free flow of ideas the rule of hierarchy has to be softened often. But this may lead to unnecessary arguments and discussions between the boss and subordinates which may hit productivity.
Power naps
Napping on the job is still a fireable offence in the US, but more bosses are realising that allowing a power nap for the staff could be a good strategy to maintain their alertness.
NEWS BOARD
Reverse brain drain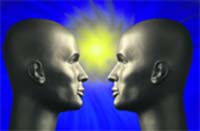 One of the top mega trends that will influence and shape the world in the coming years would be reverse brain drain, with a steady flow of foreign nationals and migrants returning home to fill vacancies for the senior level positions, says a study. According to a new report by Frost and Sullivan one of the top global mega trends the world will witness reverse brain drain, wherein the vast vacancies for CXOs in countries like India will be filled not only by returning Indians, but also by Americans and Europeans seeking better prospects.
Designing a lucrative career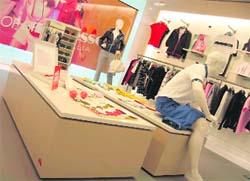 Today's world is an advertisers dream with more and more money being ploughed into advertising and promotion of products and services. This is the age of the market leaders, all vying for our attention. A well-planned retail store layout allows a retailer to maximise the sales for each square foot of the allocated selling space within the store. The very reason for retail giants being hugely recognised today is the way in which they have marketed themselves. An attractive display makes all the difference.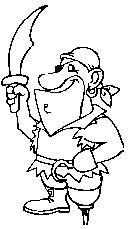 Happiness @ work
Gems of ancient wisdom
Check your smartness
All bosses want a right-hand man who can hold the reins in their absence, but not many would be comfortable with an 'over-smart' junior. Even though the Devas prospered due to the yagnas performed by devotees, Indra, the chief of the gods, would get edgy whenever anybody reached close to performing a hundred sacrifices as he would then become eligible for Indra's throne. When Shiva blessed Anjana that she would give birth to a son as strong as him, Vaanara King Vaali felt threatened. He poured molten ore on Anjana's pregnant womb to terminate the foetus, but Hanuman came out of the womb unscathed.