All(oys) that glitter!
Having a set of shining alloy wheels is no longer a luxury…it is rather a must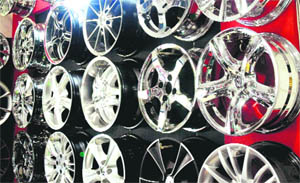 When modifications to a vehicle begin, they ought to start with a capital A — the beauty of the accessory is that every Lamborghini has it and perhaps even every Lambretta has it! The irony is, alloy wheels are still a class act. The big boys are who started the trend, so what if now every little Peter Pan on his tricycle has it, and every Tom up till Harry wants to have it. Some of the city youngsters swear by their set of attractive bare metal.
Less is more
The conventional rubia blouse has given way to trendy halters and noodle straps
The 2/ 2 rubia blouses have come a long way to sinewy hemlines, slender stitches, fitted silhouettes, deep necklines and chic styles. Though the trend spells designer devise, in the 10 Century AD, the blouse was more of a tube top, which later evolved into a backless and had strings attached at the back. A trip down south or even to desert land of Rajasthan would show pictures of women with heavily embroidered long backless cholis and short blouses with capped sleeves.
Abhishek acts funny with Ash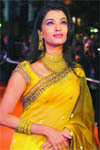 You could say Abhishek Bachchan is acting funny with wife Aishwarya — that's because the couple are starring in their first comedy together called Ladies And Gentlemen. "I was very keen to do a comedy after a spate of more serious films and also Aishwarya and I haven't done a comedy together, so I'm excited about this film," Abhishek said in an interview. To be produced and directed by Rajkumar Santoshi, the film is slated for a 2012 release and is set to go on the floors in the first week of July this year. "It's a great script, very funny and Raj-ji is directing it. We've been very keen to work together for a long time. I'm very happy that we will be finally working together," he said.

Who's that girl?
Ranbir Kapoor was spotted at a plush South-Mumbai nightclub with a twenty-something girl. They arrived together, sat alone, shared drinks, and animated conversations, and left almost two hours later. What's cooking?

No department
Ram Gopal Varma was bedazzled by Raveena Tandon's beauty on the sets of Bbuddah Hoga Tera Baap. He immediately offered her the role of Sanjay Dutt's hot wife in Department. Later, he felt the role was not worthy of her and has written a comedy especially for her.
Soha puts her thinking cap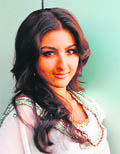 Soha Ali Khan rates Goutam Ghosh and Aparna Sen as her favourites among Bengali filmmakers and also plans to consolidate her 'thinking actress' image in Bollywood by working with top-notch directors like Sudhir Mishra. The actress says she was all set to star in Aparna's Goyenar Baksho (the jewellery box) but it fell through for reasons not within her control. "I am willing to work with Aparna Sen as I count her among my favourites. We were supposed to work in Goyenar Bakso together but unfortunately it got stuck. If she revives the film or offers me any of her future projects, I will be happy," Soha said.
Kangna wants Mr Bright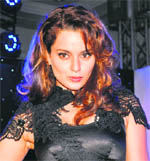 After two unsuccessful relationships in Bollywood (one with Aditya Panscholi and the other with Adhyayan Suman), Kangna has decided that she does not want to date a man from Bollywood.


Ideal man
I want my ideal man to be more intelligent than me, more successful than me, and better-looking than me! I would rather date investment bankers, painters, or doctors. I think I might get a man who is more intelligent or better looking than me but I doubt I will find a guy who is as successful as me at the age of 23. I do not find any actors hot. I think the man who is right for me will woo me and pamper me and win me over.

Casino Royal
Inder Kumar's Double Dhamaal gets a huge casino set for a whopping budget of Rs1.5 crores! The Double Dhamaal team just gave Mumbai its first Casino! News is that the unit, which is currently shooting in Mumbai, required a Casino's backdrop for a particular segment of the shoot.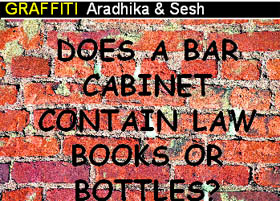 Not so pious
The first promo of Tarsem Singh's Immortals is out. Freida Pinto plays a Greek priestess in it and has done some exquisite skin-baring sex scenes quite sportingly. Take a look.
GET PHYSICAL
Are you wasting your time?
Strength and Conditioning coach, Craig Ballantyne, CSCS, MS, a workout routine and fat loss expert, feels that cardio is a lame form of exercise and a complete waste of time. He says doing cardio signifies inefficiency and a waste of time. I agree somewhat with his observation.
Road Rage
Here comes the wake up call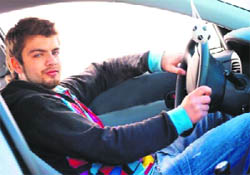 Each one of us has experienced that irresistible urge to doze off at the driving wheel while on an exhausting trip. The resulting scenario could be disastrous for not only you, but also your co-passengers and other travellers on road! According to a recent study conducted by the University Health Network and the University of Toronto Sleep Research Unit, driver fatigue continues to be a serious road safety issue accounting for 26 per cent of the road accidents across the globe. Though anti-sleep security systems sales have risen sharply in markets like Canada, USA and Britain, India is still to witness the required sincerity towards the issue.
Emma's got the style


Harry Potter star Emma Watson has moved on from her Hogwarts schoolgirl days and confirmed her new status as hot fashion property by topping a list of the world's best dressed women. Cole, 27, who is expected to be confirmed as a judge on the US X Factor, gained the coveted number one spot in last year's list.Watson, 21, who recently chopped off her long hair for a pixie cut, now tops the poll, followed by Cole and Twilight actress Kristen Stewart, reports the Sydney Morning Herald.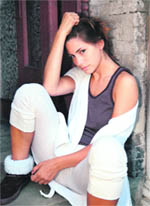 Flip side of depression
Depression has become something of a modern-day epidemic, with some experts arguing that it can be a positive life-changing experience that leaves people tougher, more resilient and more creative. Some even argue that depression may not be an illness at all, but an evolutionary survival mechanism that helps us cope with life's crises by forcing us to reassess our priorities.Eleven years ago, Helen McNallen suffered an episode of depression so severe she attempted to take her own life. So it may seem extraordinary that the 43-year-old former city trader now devotes most of her time to running a website she has started up called www.depressioncanbefun.com.
Now a kissing machine!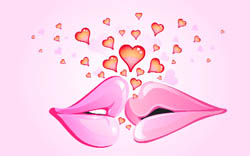 In a bid to enhance long-distance relationships, Japanese researchers have developed a kissing machine that lets users 'transmit the feeling of a kiss' over the Internet. The device, created by the Kajimoto Laboratory at the University of Electro-Communications, consists of a hardware receptacle that is placed into the mouth.
It's rocking
Sufi delight
It has the trademark Sufi touch, which Rabbi Shergill is popular for. Bandya Tu like his earlier tracks is a song for all times. It provides the much-needed break from numbers that solely depend on music videos to climb the popularity charts. Know it from music lovers, why they are humming Bandya Tu from the Punjabi film, Dharti.
Trend Setter
Comfort zone


To follow the latest trends is always fascinating and exciting which is done by all , especially by the younger lot. But the real challenge is to be at ease with what is in fashion, be it attire or accessories. Petite Dr Jasmine Ahuja has her priorities set while trying to look her best always, while being in tune with what is 'a la mode'

chatter box
Lata loves soaps
Veteran singer Lata Mangeshkar enjoys entertainment on television and her favourite serials are Siddarth Tewary's Phulwa and Ekta Kapoor's Pavitra Ristha. Rather than watching films, she prefers chilling at home watching soaps. Recently, Asha Bhonsle had revealed that she loved Bidaai and surely, the producers of Phulwa and Pavitra Ristha must be elated to know that the great singers of India enjoy their shows.

Decked up: Actress Jennifer Lopez(L) and Jessica Alba pose on arrival at the Metropolitan Museum of Art Costume Institute Benefit celebrating the opening of the exhibition Alexander McQueen: Savage Beauty in New York. — Reuters