BOOK-ed for life
Facebook has a whopping 25 million users in India now. And the reasons are not difficult to understand…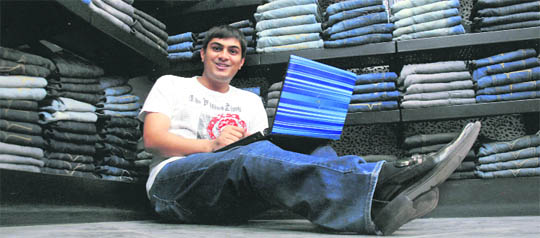 TECH-talk: Ankit Fadia
BOARDING the best
Planning to send your child to some prestigious boarding school? Here's how, where and what to know
EDUCATION BOUND


The Mayo College in Ajmer

A view of the Doon School in Dehradoon
Ulka is back in Jhansi Ki Rani
The maha-episode of Jhansi Ki Rani on Zee TV, which will be aired this weekend, will see the return of Ulka Gupta in the show. However, this time, Ulka will play the role of Kali who will help Rani Laxmibai (Kratika Sengar) in her fight against the British.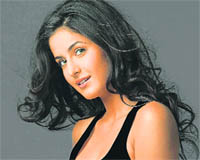 Katrina's new dark look
'Sheila' has gone from desi to grungy. Bollywood beauty Katrina Kaif sports a dark edgy look on the cover of fashion magazine Vogue's latest issue.The actress has shed her cutesy look for the cover which sees her in an all black ensemble, a Bordelle bodice and a sheer chiffon skirt from Givenchy.





edgy sensuality

: Katrina Kaif



moment of glory

Bollywood actor Dharmendra presents an award to actress Rani Mukherjee at the Dadasaheb Phalke Academy Awards 2011 function in Mumbai. — PTI

all agog

: Deepika Padukone

KISS ME NOT

: Prachi Desai
Man of horror
Vikram Bhatt, who has made films like 1920 and Shaapit, is back with another kind of cinema called Haunted which will release on 3D.We have mostly seen that Bollywood horror films are remake of Hollywood films. So how original is Haunted? When asked, he said, "My film is an original.
New musical talent has shone in the first quarter of 2011. We take a look at the voices and composers behind hit songs.


Graffiti Aradhika & Sesh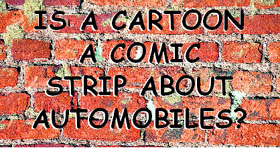 ALI ROCKS
In Luv ka The End, there's a character of a rock star called Freddie Kapoor who is every boy's dream benchmark and every girl's fantasy.
Wall art
If you thought hanging pictures and art was simple, think again. Art, when hung properly can add character and warmth to any room. Here are some basics to keep in mind:
TROUBLE SHOOTER
Count your blessings
I am a college going girl. My mother suffers from depression. She often gets very agitated and upset. I have low self-confidence and am unable to focus on my studies. My brother and father are supportive. I have few friends, as I am scared to talk to them because of social anxiety.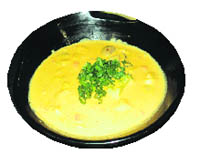 ORIENTAL masala
Shangai, Schezwan, Cantonese, Thai… Zazen at Page 3 in Panchkula is coming up with a series of Oriental food festivals to delight the foodie in you, beginning with the Thai food festival
Zazen at Page 3 in Panchkula is among the few restaurants in the tricity that serve authentic oriental food, and it is soon coming up with a series of oriental food festivals.
Active kids are happier adults
Parents, please note- kids who are active grow up to be happier adults, for a new study has found that they are less likely to develop depression or anxiety later in life.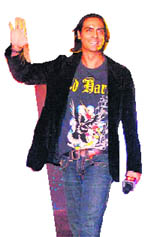 All about faith
Om Shanti Om was a turning point in Arjun Rampal's decade-old career in Bollywood but the actor, who delivered many flops in the interim, says he never lost faith in his skills as a performer.Rampal went on to bag a national award for his role of a guitarist in Rock On and will next be seen playing Shah Rukh Khan's arch-enemy in superhero flick RaOne.The 38-year-old has various projects lined up but does not believe that success has come a hard way for him. Rampal says each failure has taught him something new."I am more confident as an actor now. It's nice to have made it to this stage. I have a bright future ahead," says Rampal. The actor, however, is happy that despite collecting flops he never lost hope.


SELF-BELIEF: Arjun Rampal