Step-by-step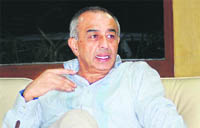 Astad Deboo, who is better known as the pioneer Mona
If you have a dream, chase it, but just remember that perseverance is the key, especially in the field of dance," says Astad Deboo who is better known as the pioneer of modern dance in India. His journey sums up what he says.As a child, his parents saw the talent and got Deboo enrolled for classical dance.
It's bandhgala for Big B in KBC
Amitabh Bachchan will be back as host of Kaun Banega Crorepati, but not in his customary jacket and tie. Instead, the star will be wearing bandhgalas in varied colours, teamed up with scarves, as part of the special look designed by Rohit Bal.
Maxi-mum comfort
From the maxi dress to stylish kaftans to lacy tops and frocks - shops and boutiques offer a mix of comfort and style for pregnant women.


Graffiti Aradhika & Sesh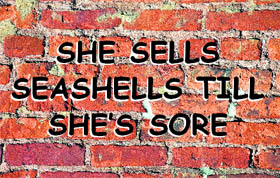 In festive spirit
Akshaya Tritya, the newfound (or newly commercialised) festival, falls today. And just like other Indian festivals, shopping here is important, especially that of gold and silver.Albeit precious metals are getting more 'precious' by the day, the customers are only increasing.To encash the day, jewellery brands have come up with attractive offers.Expect up to 15 per cent discount on diamond jewellery and up to 25 per cent on making charges of plain gold jewellery from Tanishq.Orra offers up to 25 per cent discount on jewellery and also 50 per cent discount on making charges on gold, silver coins and bars.
Spicy talk
Busybee Ronit Roy will be back on the famous cookery show Kitchen Champion on Colors. The actor-host who loves watching, cooking and eating food shares some of his culinary experiences.
Khan sisters spotted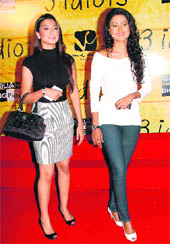 The hot and sexy Khan sisters Gauhar and Nigar were spotted near Marimba Lounge in Andheri. Gauhar looked cool in a brown top with white pants and Nigar wore a printed dress looking hot. The pretty siblings did catch a lot of attention and later sped away in a car.
RICE to the occassion
Sushi is a food of Japanese origin, and now has fans all over the world. In the last 20 years, Americans have developed a strong liking to the cuisine, and it can be found in both metropolitan and suburban neighbourhoods with ease. While people may use the word 'sushi' when referring to raw fish, the term actually refers to seasoned cooked rice. This sushi rice is commonly served with raw fish. Sushi can be served with several toppings and fillings, including seafood, vegetables, and spicy wasabi paste. There are many names for types of sushi, depending on the way it is prepared.
Brave new world
The different roads, traffic and living standards in two countries, India and Australia, made Karan Khanna, a 25-year-old question the system. Result: his first fiction called I for India.
Macho Arnold is back
Arnold Schwarzenegger is all set to make his big screen comeback as a down-on-his-luck horse trainer in Cry Macho, who is offered to kidnap the son of his boss.The action star and former California governor was on the lookout for a proper comback project after leaving office. He is also attached to return as Terminator in the fifth movie of the franchise that made him a household name.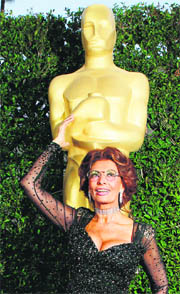 Old is gold: Italian actress Sophia Loren poses with a large Oscar statue prior to the Academy of Motion Picture Arts & Sciences Tribute to Sophia Loren in Beverly Hills, California. — Reuters
Clooney's girlfriend bares all for PETA
Hollywood actor George Clooney's Italian girlfriend Elisabetta Canalis has bared all for a new anti-fur campaign by PETA.
BOLLYWOOD GOSSIP


Anushka jealous of Sonakshi


Kajol is back


STUN(T)ning move


New ambassador


Ranveer gets Fan award


Ticket to ride


On a serious note


Luv, Ex and Dhoka


Will they, won't they?


Minnisha joins the red carpet brigade