Beauty and bounty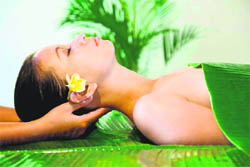 Nowadays the desire to look good is not only restricted to women, the young, or the well-off. More and more men and women are visiting experts and specialists not just for make-up or hair styling, but often for a total make-over.The beauty business is marching ahead in leaps and bounds as more people, in many cases some as young as 16, are visiting cosmetologists for a number of treatments, including laser hair removal, chemical peels, removal of warts, freckles, acne scars and so on.


Test your aptitude
Explore Biostatistics
Entering the banking sector
Full of choices
Make the best of what you have
No pain PhD
Procrastination is the biggest hurdle for anyone wanting to go in for a PhD degree. The hesitation about stepping into a lengthy process of research leaves many a bright scholar wandering on the threshold of the hallowed hall of "doctors".


Careercature
Sandeep Joshi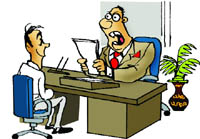 You have seen 22 IPL matches and everytime the team that you betted on won. Do you think this is your achievement for appraisal?

office mantra
Negate negativity
Ragini Gulati gives tips on handling hostility at workplace
Each workplace comprises individuals from different upbringing, background and personalities. Since each one of us is different in so many ways, working together is bound to result in conflict and misunderstanding.
CET for 3 Sanskrit varsities
A common entrance test (CET) will now be held for getting admission to professional courses in teacher's training as well as for registration for Vidyavaridhi (Ph.D.) degree in three Sanskrit Universities of the country.
India's best employers
FMCG major Hindustan Unilever, telecom player Bharti Airtel and state-owned NTPC were adjudged among the best employers in India by leading global human resources management company Aon Hewitt.
Happiness @ work
The captain exists till the team does
Gems of ancient wisdom
When devotees asked Lord Vishnu why he incarnated time and again, he said, "Who will worship me if I don't take care of my children?" Freedom fighter Subramania Bharati was thinking of asking for a raise when he was working as Assistant Editor of Swadeshamitran, a daily from Madras. But he dropped the idea when the 'considerate' Editor, G Subramania Iyer, sent him a coffee through a peon.