Short Takes
Tales of trapped women
Randeep Wadehra
Apradhini
by Shivani. Translated by Ira Pande. Harper Perennial. Pages: vii+193. Rs. 250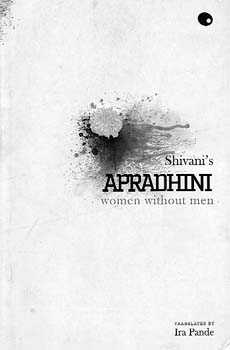 THIS is a collection of — to coin a term — bio-glimpses of real women trapped in situations beyond their control. Many of them are criminals serving life terms in prisons, but only a few among them are unrepentant or hardened, like the dacoit's moll in the story, A Village of the Dead. Some are as innocent and guileless as Chanuli, whose love for her husband, who abandons her under family pressure, and faith in the symbols of suhaag are touching. There are others like Janaki, who is barely into her teens when she is married off to a middle-aged landlord although the original proposal was for his younger brother. Muggi's brother-in-law uses her youth to rob gullible aged men through sham marriages. However, the stories of Alakh Mai and Rajula highlight the power of conscience while maintaining the equation between crime and punishment. In the case of Madhu Ben, the supernatural plays the role of punisher and redeemer. But not all women are criminals or sinners as epitomised by Naseem, whose love and trust become a lifelong curse. Another story, Mrs Ghose, is both amusing and interesting; the silver-tongued woman blithely gulls people off their money, jewellery and household goods until nemesis, in the form of law's long arm, catches up with her.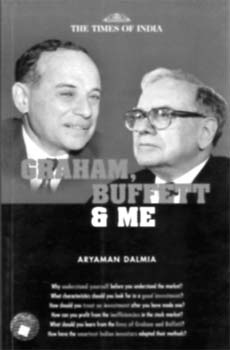 One is struck by the resilience of these women in the face of sufferings that fate metes out to them. The translation is excellent; one does not come across a single awkward phrase or irrelevant word. Ira Pande remains in the background even as her mother Shivani's voice reaches us loud and clear.
Graham, Buffet & Me
by Aryaman Dalmia Times Group Books. Pages: 126. Rs. 249
VALUE investment, as a systematically researched and analysed process, is a relatively new phenomenon in India — especially among small investors with big time ambitions. Most of the time wannabes have depended – apart from sheer guesswork — upon media reports and the advice of the so-called seasoned brokers, whose main motive has always been to make quick money for themselves. This book, written by a 13-year-old prodigy, shows us how to go about investing money profitably by using rational methods. He cites examples from the lives of such legendary investors/entrepreneurs as Benjamin Graham and Warren Buffet, who started as investors on modest scales. In order to be successful, it is important for one to have an analytical and independent mind with the ability to know one's strengths and weaknesses, cautions the author. So, if you have a few thousand bucks and want to become a crorepati, this book can be useful as primer.