Globoscope
Joy of the journey
Cinema has brought various exotic cities like Rio, Paris, Amsterdam, New York and Los Angeles within the reach of film buffs
Ervell E. Menezes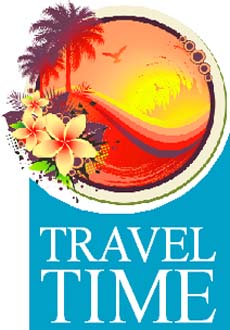 THAT cinema is meant, among other things, to transport you to all parts of the world is a well-known fact and this is what has brought various exotic cities like Rio, Paris, Amsterdam, New York and Los Angeles within the reach of the film buff. In the process, it has romanticised Paris, Amsterdam and New York because so many films are shot in those cities, even Rio, with its larger than life statue of Christ.
Talking of touristy films, the one's that come readily to mind are the 1980s If its Tuesday It Must be Belgium and the 1950s masterpiece of travel Around the World in 80 Days based on Jules Verne's novel. In If its Tuesday It Must be Belgium, a group of tourists visit nine countries by bus, starting in London and ending in Rome in all of 18 days. And what a glorious mix of information, romance and humour it is led by Suzanne Pleashette, Ian McShane and Mildred Natwick.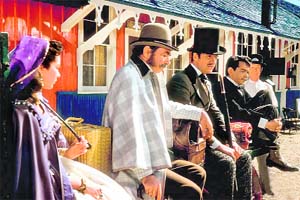 The 1950s masterpiece Around the World in 80 Days was based on Jules Verne's novel of the same name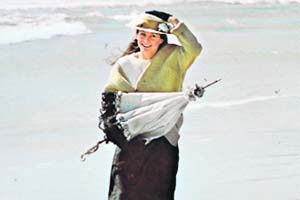 Ryan's Daughter is loosely based on Gustav Flaubert's Madame Bovary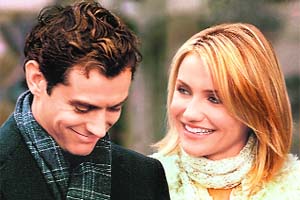 American romantic comedy The Holiday is about two lovelorn women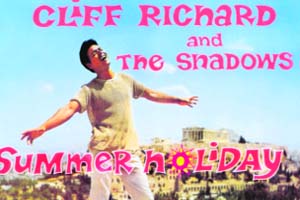 Summer Holiday was a British musical that took the boxoffice by storm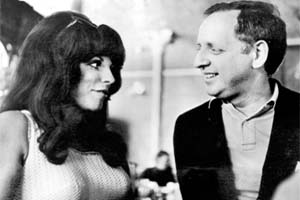 A still from If its Tuesday It Must be Belgium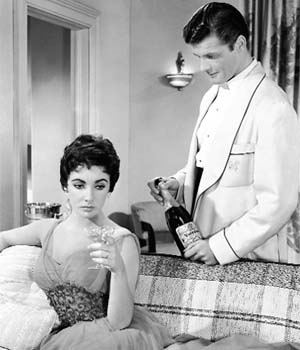 Based on F. Scott Fitzgerald's work, The Last Time I Saw Paris is a wartime love story starring Elizabeth Taylor

Another film that comes to the mind is singer Cliff Richard-starrer Summer Holiday (1963), a British musical, in which a group of friends convert a double-decker bus into a holiday caravan, which they drive across continental Europe, intending to reach the South of France. However, their eventual destination is Athens. On the way, they are joined by a girl trio and a runaway singer and agent. The movie was a huge boxoffice hit.
In Around the World in 80 Days, David Niven plays the British Phileas Fogg, who takes a wager of going around in the world in the specified time and with him is his Man Friday Jean Passepartout played by Cantinflas I remember seeing in my school days. These are two films that promote tourism almost directly but there are others which breathe the aroma of the place with directors like David Lean and Paul Mazursky.
There's a scene of a little girl bouncing a tennis ball on the cobbled streets of Belfast in Ryan's Daughter. Shot in 1970 and loosely based on Gustav Flaubert's Madame Bovary, it is about a school teacher (Robert Mitchum) falling in love with Rosy Ryan (Sarah Miles) and how the love affair traumatised the village of Kirrary on the Dingle peninsula in Ireland during World War I. Trevor Howard plays the Catholic priest, who tries to thwart the love story and John Mills plays the village idiot for which he won an Oscar.
David Lean was known for his creation of the milieu whether it was the desert sands of Lawrence of Arabia or the snowy stretches of Russia in Doctor Zhivago. But when he came to India to film E. M. Foster's Passage to India, he was well past his prime and it was quite a let down. I still remember scenes from his Bridge on the River Kwai, a World War II masterpiece which I saw in my school days.
Paul Mazursky is another director who is remembered for making New York his favourite locale. Like Hitchcock, he, too, had a way of appearing in bit parts in his films. His most productive years were the 1970s and 1980s, the most memorable one being An Unmarried Woman (1978) which launched Jill Clayburg to fame. It was an era when heroines were everyday looking women, not glamorous beauties like Elizabeth Taylor and Claudia Cardinale.
His Bob & Carol & Ted & Alice (1969) was not released in India as it was too daring a subject at the time for our Censors. It deals with two couples (Natalie Wood, Robert Culp, Elliott Gould and Dyan Cannon) and about group sex. It was the sexy 1970s when sex came out of the "Victorian" closet but the reviews were not favourable (too shocking for the critics too!) and one reviewer called it "fashionable comedy without the strength of its convictions." Mazursky made many more diverse subjects but mostly based in New York like Next Stop, Greenwich Village and Harry and Tonto, the story of an old man (Art Carney) and his love for his cat with whom a goes on his travels. It figured in the International Film Festival of India in Bombay in 1976.
True, Paris is one of the most favoured cities of the world on celluloid and abounds in a string of titles like The Last Time I Saw Paris and Is Paris Burning? the name just two. Maurice Chevaliar and Charles Boyer were the two famous Frenchmen, who figure in them. Chevalier, with his typical French-English accent, was synonymous with Paris and his famous song line "Thank heavens for little girls, for without little girls what would little boys do."
Based on a F. Scott Fitzgerald short story, The Last Time I Saw Paris is a wartime lovey-dovey love story between Elizabeth Taylor and Van Johnson and co-starring Walter Pidgeon, which is also remembered for the song of the same name and Is Paris Burning? is based on a Larry Collins novel and has Jean-Paul Belmondo and Leslie Caron in the leading roles.
One can add to the list The Holiday, a 2006 American romantic comedy starring Cameron Diaz and Kate Winslet about two lovelorn women from the opposite sides of the Atlantic Ocean, who temporarily exchange homes to escape heartbreak during the holiday season. The film became a global boxoffice success.
So much for cinema and travel and since the world today has shrunk a good deal to make travel to these cities accessible the summer holidays are slotted for such travel escapades. "Have money, will travel" is the new slogan in not only broadens the bottom but also the mind.
But cinema is also about life and the mores of people, about immigrants and their problems, about human relations and that's where European cinema is so searchingly graphic. Hollywood too has come out with some real masterpieces and British Anthony Mingella of The English Patient is one of my favourites. His Breaking and Entering is an excellent story set in a descript area of London and depicting the life of a Bosnian family. Juliette Bonoche plays the Bosnian refugee woman Anna and Jude Law the London architect, whose office is ransacked by her son. Liv (Robin Wright Penn) is his Swiss wife. Starkly humane and endearingly elevating, it shows us how the other half of the world lives. It is cinema at its glorious best.