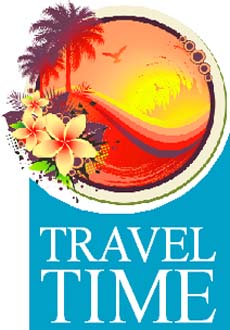 Bon Voyage
The holiday season's here: So choose your place. Make your bookings but do ensure you know what you're paying for: visas, guide fees, airport charges, details of inclusive meals, entrance charges. And then pack up and leave. India and the whole world are alive with holiday destinations. Here are our personal choices, write Hugh and Colleen Gantzer
Best beach holidays
Goa: There's a beach for all reasons. We like Calangute and dine in the great beach shack of Souza-Lobos. Visit Old Goa and its historic Portuguese churches. Take the Sunset Cruise. The casino ships are unique to Goa, a great experience. Try coconut feni and cashew nuts.
Malaga (Spain): A must visit is the Picasso Museum: he was a native. Climb to the old Muslim fortress of Al Cazaba for an eagle's-eye view of Malaga. Spend a lazy morning in the beach restaurants, try their fish barbecued on upturned boats while troubadours entertain you.
Beruwela-Bentota (Sri Lanka): Feel at home on a long line of beaches. There are glass-bottom boats for those who are not adventurous enough for snorkelling or scuba diving. Shop for shells, batiks. A really great place for first-time overseas travellers, it is close enough to home to be comfortable but different enough to be exciting.
BEST Offbeat holidays
Kabini (Karnataka): At the edge of the Nagarhole National Park, open year-round. With jungle lodges and resorts, Kabini has the right balance of ruggedness and sophistication. Everyone has a chance of meeting everyone else in the common lounge-dining Gol Ghar. We've seen all animals worth seeing, including a leopard draped on a tree. Book early.
Langkawi (Malaysia): A duty-free island with something for everyone. A cable-car and skywalk to two peaks; entertainment and food at the Oriental Village; the simulated natural wilderness of the Bird Paradise for children aged, 5 to 95! Also well-developed beaches and very green.
Bangkok (Thailand): Very tourist friendly. Excellent for pavement shopping. Beautifully-cut suits, tailored in a day but check the material before you order. Reasonable bargaining is expected. Try the food-courts. Do not miss their resplendent temples. T.ake a motorboat cruise down canals to the iconic Floating Market.
Best Family holidays
Nubra Valley (Ladakh): The hidden valley behind the Himalayas. Your vehicle soars over the highest motorable road in the world and plunges into India's enclave in Central Asia: double-humped camels, roadside chortens (stupas), meet descendants of Indo-Tibetan traders, who once plodded on the Silk Route. Savour the stalwart cuisine handed down by those hardy caravan owners.
Rann of Kutch (Gujarat): The great, saline, scrubland with feathered clouds of pink flamingoes, galloping herds of the beautiful Asiatic Wild Asses and, possibly, desert foxes with huge ears. Men walk through great, white, glittering, 'pans' harvesting salt after evaporating seawater. It is an austere and lonely land. We have been there twice but it still keeps luring us.
Cappadocia (Turkey): A moonscape land where volcanic rocks have been worn down to pinnacles and towers and fabulous caves in which people live and work. If you don't fear enclosed spaces, take a conducted tour of an underground city. It's been carved out on multiple levels and once housed entire villages with their cattle, storerooms, churches, and cemeteries.
Best national destinations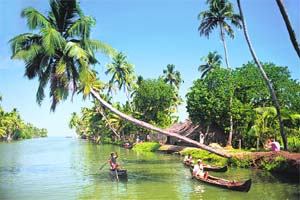 Palm-shaded hamlets in the backwaters of Kerala
Backwaters (Kerala): Hire your own houseboat with your own chef, waiter, boatman. Loll in cosseted privacy while the palm-shaded hamlets unreel past. Spot toddy tappers scaling coconut palms, flotillas of ducks, shell gathers diving, women hunting for fish with their toes —they share a unique lifestyle on the backwaters.
Gangtok (Sikkim): High, cool, romantic. Great for walking, strolling and ambling. Interesting shopping, particularly in the Handicrafts Training Centre. Try genuine Sikkimese food, way beyond momos and thukpa. Visit monasteries with their fabulous frescoes. Drive up to the Indo-Chinese frontier at Nathula where Chinese Army guards look at you as curiously as you look at them.
Kanha National Park (MP): We've been there often and have always spotted a tiger. Choose the Forest Department's log huts where herds of chital camp in your 'backyard' every night. Carry a torch and grey, green, brown clothes. Also light woollens: micro-climate in the jungle can be really cold.
Best international destinations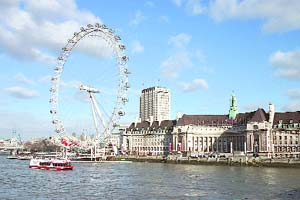 A ride on the London Eye is a favourite with everybody
London (UK): A perennial favourite has just got better, thanks to WillKat. There's always something to do and never enough time to for it. Our favourites: A ride on the London Eye, a visit to Covent Gardens, a hop-on-hop-off bus tour, a show. Buy your Oyster Pass before you leave.
Madrid (Spain): Europe's highest capital. Virtually all younger folk speak English. Their leather goods are world-renowned as are their cheeses, wines and the most exciting range of chocolates we've tasted anywhere. Visit the Palace, churches: glittering with real gold, fabulous art by the old masters. Do a tapas (small savoury dishes) bar crawl. The Spanish eat late, are very vocal and very friendly.
Rovaniemi (Finland): On the Arctic Circle but everything indoors is centrally heated. Visit the Artikum Museum for the amazing life and times of the Sami (Laplander) people and a reindeer farm. Drive down to Santa Claus' Village, meet Father Christmas, carry back a video recording of the encounter. The cuisine is robust: fish and meat but vegetarians can also be kept happy.
best resorts abroad

Hatta Fort Hotel, Dubai
Movenpick resort and spa (Dead Sea, Jordan): A 'Greek Village' complete with cobbled lanes, and fountains set at the edge of the Dead Sea. Mouth-watering Lebanese food, good for the heart. Walk or ride a buggy to the beach watched over by alert lifeguards. Many women smear themselves with black Dead Sea mud after immersing themselves in the mineral-laden sea in which you can't sink or swim. Health and luxury perfectly matched at the lowest point on the surface of the earth.
Hatta Fort Hotel (Dubai): From the sands of the desert, rise bare mountains in the middle of which is a verdant valley-oasis. Live in creeper-hung chalets, indulge in fine dining, learn archery and clay pigeon shooting, ride a 4x4 through the sand dunes across the dry stream beds referred to as 'dune bashing' and 'wadi bashing'. The ride is rugged and very exciting but if you don't like your heart beating fast, stick to unwinding in the greenest, natural, spot in Dubai.
Pangkor Island Resort (Malaysia): A wooded peak thrust out of a sapphire-blue coral sea and became the Pangkor Island. The resort grew cupping the soft, white sands of a private beach. Breakfast on a deck overlooking the sea, lunch or snacks on an island tour: a Dutch fort, a Chinese temple, an Indian temple with an NRI priest, rain forests, barbecue and sundowners while perky hornbills waited for tit-bits, snorkelling, feeding fish, being serenaded by a band from the Philippines at a candle-lit dinner. Unforgettable.
Best honeymoon SPOTS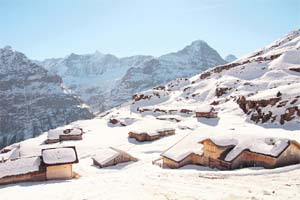 Interlaken, Switzerland, is a picture-postcard town Thinkstockphotos/Getty Images
Interlaken (Switzerland): A picture-postcard town with two deep-blue glacial lakes and backed by two snow-capped peaks. Hand-holding strolls down avenues of old trees; a chugging, unwinding, trip on a cruise boat; cable-car and mountain-rail trips to snowy Jungfrau and Schilthorn mountains. Take a day trip to Erich von Daniken's Mystery Park: It's the mind-boggling fantasy encounter of a lifetime.
Nile cruise (Egypt): In Aswan, board a river cruise ship for two days and a night, with conducted tours of some of the most famous monuments of the Pharaohs. When booking check that: all meals, entrance fees and guide charges are inclusive and that the guide will be accompanying you on board all through the cruise, also the amount that guides expect as tips as this is their main income.
Matheran (Maharashtra): A totally car-free resort. Visitors walk, ride on horses or rickshaws around the many ' tourist points': Places that give excellent views from the edge of the plateau on which Matheran has been built. The mainstreet offers snacks, honey, souvenirs, hats, walking sticks. Every path is a tunnel through overhanging trees. Do a trip on the little mountain train, a delightful experience
best resorts in India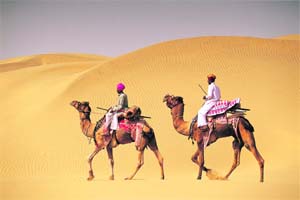 Camel rides are popular in Khimsa dunes village, Rajasthan
Kumarakom Lake Resort (Kerala): A cosseting getaway on Vembanad Lake. The landscaped grounds are threaded by canals, dotted with Kerala style individual cottages. Delectable local cuisine, seafood, Ayurvedic massages; a sunset cruise. Certainly one of the most beautiful and serene resorts in Kerala.
Khimsa dunes village (Rajasthan): A pond-centred valley in the dunes, the journey from the dune-crest is done in camel carts or camels. Individual modern huts; performances by tribal artistes, authentic local food served by retainers of the erstwhile princely family. Sunset watching, star-spangled crisp nights, very, very peaceful.
Chalets at Naldehra (HP): Log huts from Finland at the edge of deodar forest next to a lush golf course. Walks in the woods on pine needle carpets, log-fires, buffet dinners on the lawn with the deodars as a backdrop. From spring through autumn, gardens bloom. In winter expect snow on front door.