On a shaky GROUND
Realty market in the Barnala and Sangrur areas is in the revival mode, but those wanting to invest there should be wary of putting their money in unapproved colonies. Rather than being a good investment, such deals can cause losses in the long run. Shariq Majeed reports on the increasing number
of such colonies in these towns
The year 2011 is proving to be a good year for the realty sector in Sangrur and Barnala districts with a number of colonies coming up in the twin districts. However, the mushrooming of unapproved colonies has proved to be blot on the rosy growth path of the realty scene in these two districts.


Hoarding of an unapproved colony in Mangwaal village on the outskirts of Sangrur Photo by the writer
tax tips
Cost of improvement
Q. The method of computation of Capital Gain also refers to the cost of any improvement thereto. What is meant by the cost of improvement? Can the Inflation Index be made applicable to such cost of improvement?
LAUNCH PAD
INDEPENDENT FLOORS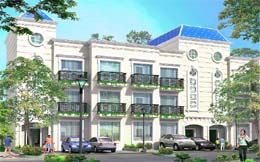 AIPL AMBUJA Housing and Urban Infrastructure Limited has launched independent floors in its DreamCity project in Amritsar recently. Until now only plots and independent villas were available in the project, but now the concept of "Luxury becoming affordable" has taken shape. Buyers can now choose to enjoy the privileges of a luxury upscale living by investing in Independent Floors- built on 250 sq.yd, 325 sq. yd and 357 sq. yd plots. The price will start from Rs 35.99 lakh onwards.
REALTY GUIDE
Price correction
Q. Is speculative demand is fueling unprecedented price hikes in tricity? Will there be any price corrections in the reality market in tricity in near future? — Karan Goyal
A. In tricity, the demand has always outstripped the supply.It is because of this that unlike the metros the speculative demand is not fuelling the price hike here . Since the tricity provides world class living standards at Indian prices, despite some speculation in the property prices speculation alone does not guide realty rates here.
IN CONVERSATION
Time to redefine architecture
Building dreams is C. N. Raghavendran's passion rather than profession. Honoured with the Padma Shri recently, this eminent architect has been responsible for the design, engineering and implementation of a wide variety of projects pan India and abroad including UAE, Mauritius, Maldives, Sri Lanka, Bangladesh, Guyana, Malaysia and Zambia. Currently a partner of the well known C. R. Narayana Rao (CRN), Architects & Engineers, Raghavendran's focus from the beginning of his career has been on sustainable and environment friendly principles conducive to intelligent building concepts, much before it became a fashion statement. He shares his design philosophy and the latest trends in architecture in an interview. Excerpts:
Small cities, big potential
Soaring realty prices, launch of prestigious residential and commercial projects in and around Chandigarh reflects the city's love for luxury. An obvious fallout of the brisk retail and commercial growth is the advent of top league hotels in the city in the recent past. The city seems to be blinking radiantly on the radar of major national and international hotel chains. With JW Marriot soon to have a Chandigarh address, Rajeev Menon, Area Vice-President (India, Maldives, Malaysia, Australia), Marriot International, talks about what makes the city and the region a good choice for high-end hotel groups. Excerpts:
Top investment
Real estate gets highest investment in Haryana
With Gurgaon, Sonepat, Faridabad and Panchkula humming with commercial and residential building activities, the real estate emerged as the most favourite sector for investors in Haryana in 2010, an Assocham study said.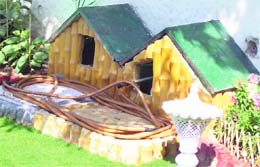 GREEN HOUSE
Potted plants need extra care
The blistering summer sun adds significantly to the worries of gardeners. With each passing day the temperature rises and plants need more water. Low pressure and general scarcity of water generally leaves many parts of a garden dry. Moreover, there are restrictions over watering the gardens in the morning hours.